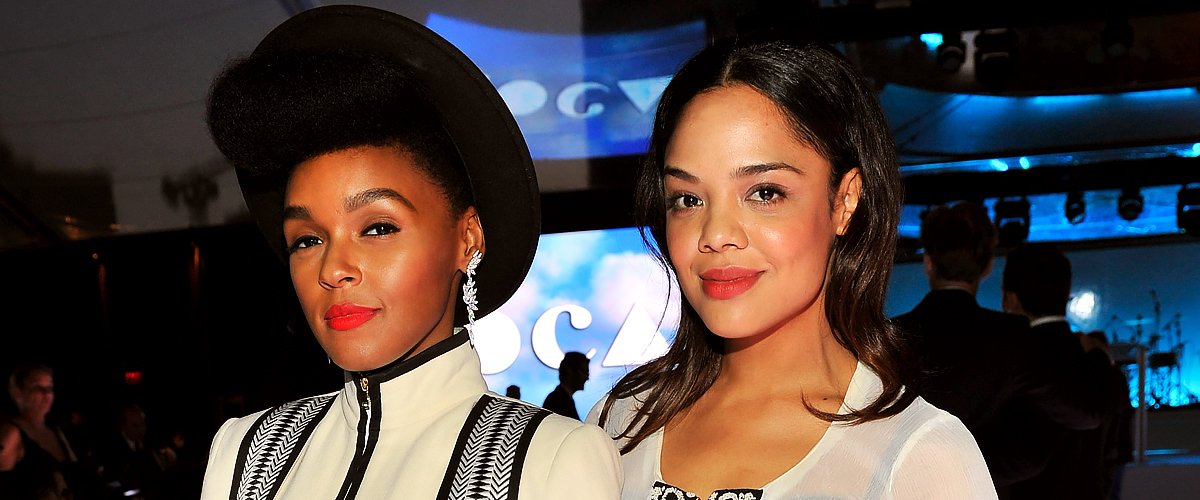 Getty Images
Janelle Monáe and Tessa Thompson Were Speculated to Be Dating — Decoding Their Relationship
In 2018, fans were sure Janelle Monáe and Tessa Thompson were dating following the release of a music video by the singer. Take a look into the pair's controversial relationship.
Singer Janelle Monáe has built an interesting career in the music industry, but outside of that, her love life has remained a thing of interest to many.
Monáe was once rumored to be in a relationship with "Sorry To Bother You" actress Tessa Thompson. Whether the speculations are true and the two actually dated remains shrouded in mystery.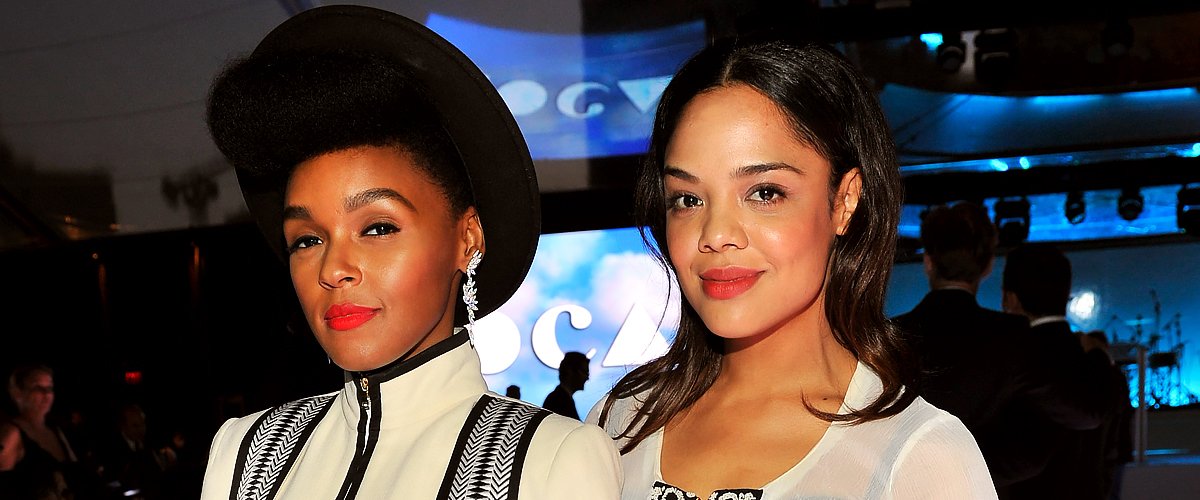 Janelle Monae and actress Tessa Thompson at the 2015 MOCA Gala at MOCA on May 30, 2015 | Photo: Getty Images
MONAE AND THOMPSON DATING RUMORS
It is not clear when exactly Monáe and Thompson started their friendship, but one of the pair's earliest pictures together was at the Museum of Contemporary Art Gala in Los Angeles in 2015.
Two years later, Monáe and Thompson were spotted at HBO's 2017 Emmy After-Party. They would also later attend Essence Black Women in Hollywood Oscars Luncheon the following March. This was the year rumors started swirling.
The status of the pair's relationship was further thrust into the spotlight when Thompson featured in an album-length video accompanying Monáe's 2018 album "Dirty Computer."
The clip would go on to be one of the most talked-about releases of 2018, with one part having overtly satirical references to vaginas.
Since Thompson was cast as Monáe's love interest, the two women unashamedly made suggestive moves with each other, leading many to believe they were more than just friends.
But at the time, the actress did not seem to mind. During an interview with Entertainment Tonight, Thompson admitted that shooting the video was inspiring for her.
She explained that through the video, they hoped to help people feel safe in their skin and encourage them to get closer to the core of their being.
Though neither Monáe nor Wonder is yet to confirm their relationship, they have been spotted together several times.
However, in the months that followed, rumors of her alleged romance with Monáe increased, and Thompson was left with no choice but to talk about it.
Addressing the rumors in an interview with Net-a-Porter, Thompson amusingly admitted that she and Monáe love each other deeply and operated on the same frequency.
The actress continued by saying people were free to speculate about what they had going on. She added and concluded, "It doesn't bother me."
Thompson noted that at the time, she and Monáe were trying to navigate how to balance their lives as public figures while also maintaining their need for privacy.
In that same interview, Thompson opened up about her sexuality, admitting that she is attracted to men and women. The actress added that her family was very supportive of her sexual orientation and allowed her to be anything she wants or chooses to be.
Yet Thompson knew not everyone enjoyed such acceptance. Because of this, the actress became careful around declarations about her and Monáe.
Thompson expressed hope for others, saying she hoped they would enjoy the freedom and support she gets from her loved ones someday. But until then, she does not find it necessary to talk about her relationships in public.
The singer noted that through her album "Dirty Computer," she hoped to help people who have long struggled with their sexuality know that they are not alone.
PEOPLE THEY'VE BEEN LINKED TO
Monáe and Thompson have been linked to multiple people—both men and women—following their alleged romance.
Thompson was once linked to model Dev Hynes as the two were spotted cozying up to each other on multiple occasions, including at the Sundance Film Festival in January 2020.
But it appears things did not work out between Thompson and Hynes as the actress seems to have found herself a new love interest—also a model.
Last week, Thompson was spotted while locked in a passionate kiss with Australian model Zac Stenmark. This was the first time the pair was photographed together.
Monáe, on the other hand, has been with Wondaland Arts Society collaborator Nate Wonder. Back in April, the pair was captured snuggling up to each other onboard a boat.
Though neither Monáe nor Wonder is yet to confirm their relationship, they have been spotted together several times and have dedicated sweet social media posts to each other in recent times.
With both Monáe and Thompson fully embracing their sexuality, these two women have proved over and over again that they are not scared to go against the norm!
Please fill in your e-mail so we can share with you our top stories!