LeBron James' Son Bryce Is Taller Than His Mom in a New Photo Celebrating His Middle School Graduation
Lebron James' son, Bryce Maximus, is growing by leaps and bounds, shocking the world with two of his newest feats. The NBA star shared a photo of the young lad and his mom in the wake of his graduation from middle school.
Professional basketball player LeBron James is a proud dad as he celebrates his second son, Bryce Maximus' graduation from middle school.
The father-of-three shared a photo of his wife, Savannah Brinson, posing with the youngster to mark the big moment. The mother-son pair looked adorable in their casual outfits.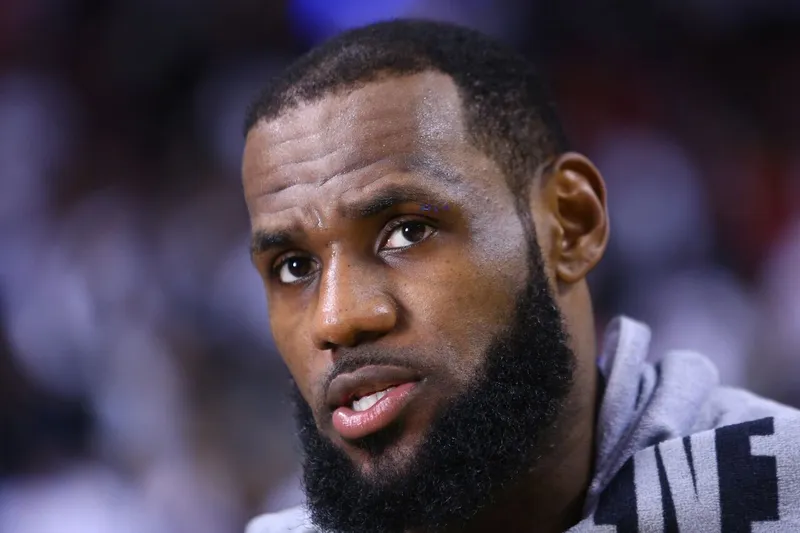 While Bryce donned a white T-shirt over beige pants and a pair of sneakers, his mom looked festive in a white long-sleeved top, black skin-tight leggings, a yellow hat, and grey kicks.
However, what caught most eyes was the noticeable height difference between Bryce and his mom. Surprisingly, the post-middle schooler appeared at least a head taller than Brinson. James captioned the post:
"CONGRATULATIONS to my guy Bryce Maximus on graduating middle 🏫. HS up next! Proud of you kid. Keep going to the 🔝. #JamesGang."
Netizens quickly noticed Bryce's alarming growth spurt, with most wondering how he became so tall in a short space. Others simply congratulated the teenager on graduating middle school.
He was enough and therefore could achieve whatever he wanted.
The 36-year-old NBA legend, who is also a dad to son, Bronny, and daughter, Zuri Nova, has been open about his children's thoughts on his career.  He once expressed his grievances, albeit jokingly, over his sons' refusal to worship him as a great basketball player.
Zuri, on the other hand, adored the Lakers player to bits. Despite their seeming lack of affinity for their dad's NBA reputation, the two teenage boys were determined to follow in his footsteps.
Bronny was already making waves as a high school basketball star, while Bryce showed a promising potential, which would undoubtedly blossom once he became a high schooler.
As most may recall, the basketball legend marked his youngest son's 13th birthday in June last year by dedicating a powerful Instagram message to the teenager.
He began by wishing Bryce a happy thirteenth birthday before telling the lad how proud he was of him. He also reflected on how much the young man has grown over the years while expressing disbelief.
James went on to encourage his son to always believe in himself. He urged Bryce to always remember he was enough and therefore could achieve whatever he wanted, with or without a renowned dad.
The father-of-three rounded up the tribute with an ode to the #JamesGang, who were all glad to welcome Bryce to teenagehood. The world can hardly wait to witness what LeBron James' children would achieve in the world of basketball, given their dad's reputation.