Watch Mike Epps Play With His Daughter in a New Video of Him Pushing Her Crib Around the House
Mike Epps doesn't play around, having conceived five daughters, and right now he is having a lot of fun with his youngest, soaking up what little time he has with her before she grows up. 
Comedian Mike Epps took to Instagram, posting the most adorable clip of him and his baby daughter Indiana. In the video, he drives her crib with her inside of it. 
He was glowing with joy as he pushed his little one around, pretending to drive a car and swerving to the left as he came out the door. Indiana was holding onto the crib as if it was going incredibly fast.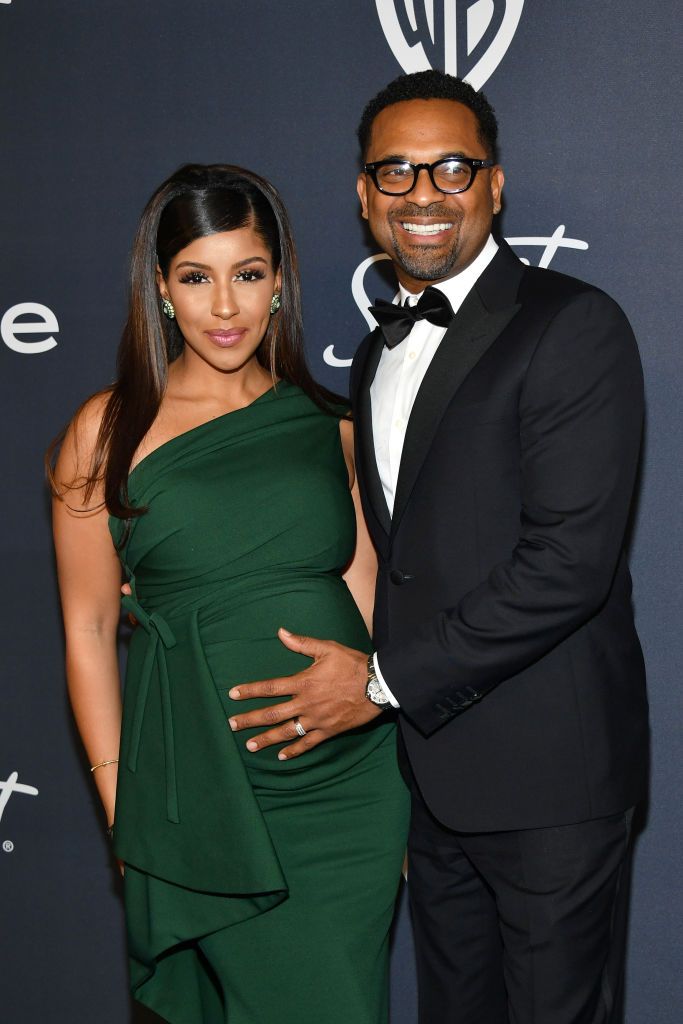 MORNING HAS BROKEN 
The baby giggled, thoroughly enjoying herself with messy hair and pajamas, probably just having woken up. Taking to the caption, Epps wrote the following, confirming that it was just the break of dawn:
"Saturday morning are full of cereal cartoons and fun 😅😎😋."
Epps himself was still in his pajamas, wearing a white loose shirt and baggy pants. His wife, Kyra Robinson, was most likely filming the video, laughing as she lay comfortably in bed. 
A MOMENT TO BE REMEMBERED 
Indiana's pajamas were bright green with white and yellow floral prints on them. The whole picture exuded a warm glow, the obviously happy family sharing a beautiful moment in time.
Beyond Indiana, Epps has four other daughters outside of his and Robinson's relationship.
Fans and followers of Epps, Robinson, and Indiana took to the comment section, complimenting them all on what a lovely family they are. The post received around 910,000 views. 
WHAT A SWEETIE PIE
When she was just 7 months old, Epps shared an adorable picture of Indiana on his Instagram. She touched many hearts with her sweet smile and adorable outfit. 
She sat in a large basket chair with an equally big hat plopped onto her tiny head. Fans and followers took to the comment section, remarking on how cute she is. 
BEFORE THE BABY
While still pregnant with Indiana, Epps took to Instagram, sharing a stunning photo of his wife with her growing belly. Taking to the caption, he wrote: 
"God bless my beautiful wife and our new born baby on the way. ❤️❤️🙏🏿🙏🏿"
This is the couple's first child. The two said their "I do's" in 2019, their wedding attended by many VIPs such as Tiny Harris and Snoop Dogg.
Beyond Indiana, Epps has four other daughters outside of his and Robinson's relationship. These include Madison (14), Moriah (16), Bria (28), and Makayla (22).
Madison and Moriah belong to him and his ex-wife Mechelle McCain. The two originally met on "Fighting Temptations" in 2003 and were married from 2006 to 2017.