Courtney Stodden Is Engaged to Long-Time Boyfriend Chris Sheng
Courtney Stodden took to Instagram to share the news of their engagement to longtime boyfriend Chris Sheng, who they had been with for three years, and fans are excited!
Courtney Stodden just joined the list of celebrities who had a piece of jewelry placed on their fingers by their lovers in 2021. After many years of vile abuse on social media, Stodden finally has a reason to smile. 
The 26-year-old shared the news of the engagement to longtime boyfriend Chris Sheng, who they dated for three years, noting how excited they are to have found love again. 
Stodden dropped the big news on Instagram alongside a beautiful picture of them, rocking the lovely jewelry. They wrote on the post:
 "I said yes ...OH and the ring made me gag. It's so beautiful."
In a recent interview where they talked about the proposal, Stodden revealed that the moment was both emotional and exciting. Sheng had the night well planned out, and it was a moment they cherished.
Sheng, an entrepreneur/tech consultant, revealed a heartfelt message on his Instagram that the moment was lovely. He remarked that he felt so blessed and fortunate to have fallen in love with the 26-year-old.
However, they are glad to have found someone loving to show them what true love means.
In his post, the 41-year-old entrepreneur paid tribute to their relationship, noting how close and strong they have come to be in their years together. Ending his tribute, Sheng stated that he had faith in their union.
Shortly after Stodden shared their news, it soon became the subject of discussion amongst fans. Some of their followers took to the comment section to congratulate and wish them more happiness. 
One fan remarked that the 26-year-old deserved all the happiness they could get, while another follower commented that Strodden looked beautiful rocking the new piece of jewelry.
Stodden went viral as a 16-year-old who had found love with actor Doug Hutchison, who was 50 at the time of their wedding. Their union was blasted by many who tagged it disgusting.
Part of their critics is popular model Chrissy Teigen, who sent them a series of nasty messages asking them to take their life. Teigen has recently come out to apologize for her actions, noting how embarrassed she is.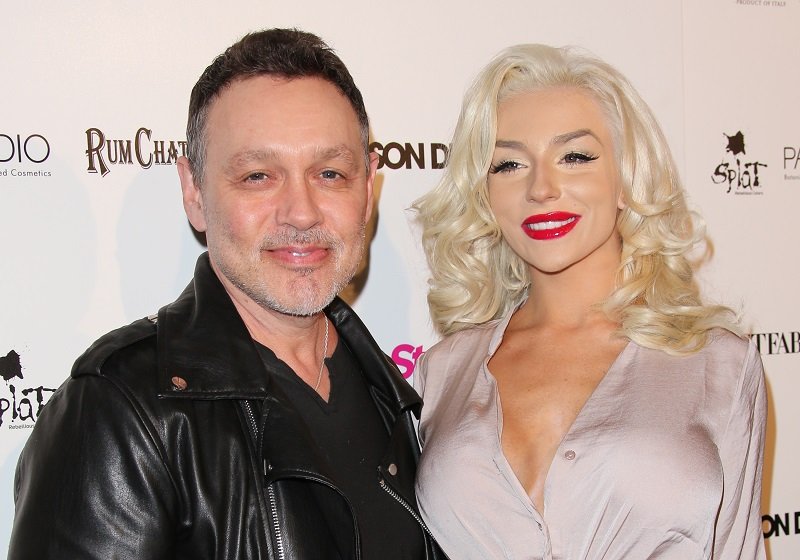 Stodden, who recently came out as binary, said they accepted the apology but doubted its sincerity. They claimed that Teigen only apologized to prevent further damages to her reputation.
After the marriage to Hutchison ended, Strodden explained that they are still getting over the nightmare and healing from the awful experience. However, they are glad to have found someone loving to show them what true love means.