'Good Times' Star John Amos' Only Daughter Shannon Meditates in a Poncho, Showing Her Calmness
John Amos' only daughter recently stunned her fans on social media after a picture that captured her calmness as she meditated was shared via her page. 
Shannon Amos got the good genes! She recently took to Instagram with a trio of precious pictures taken during a solo time by the waters. 
The first picture she shared was a close-up that drew attention to her face. She stood facing the camera, a smile on her lips and one tattooed hand draped across a shoulder.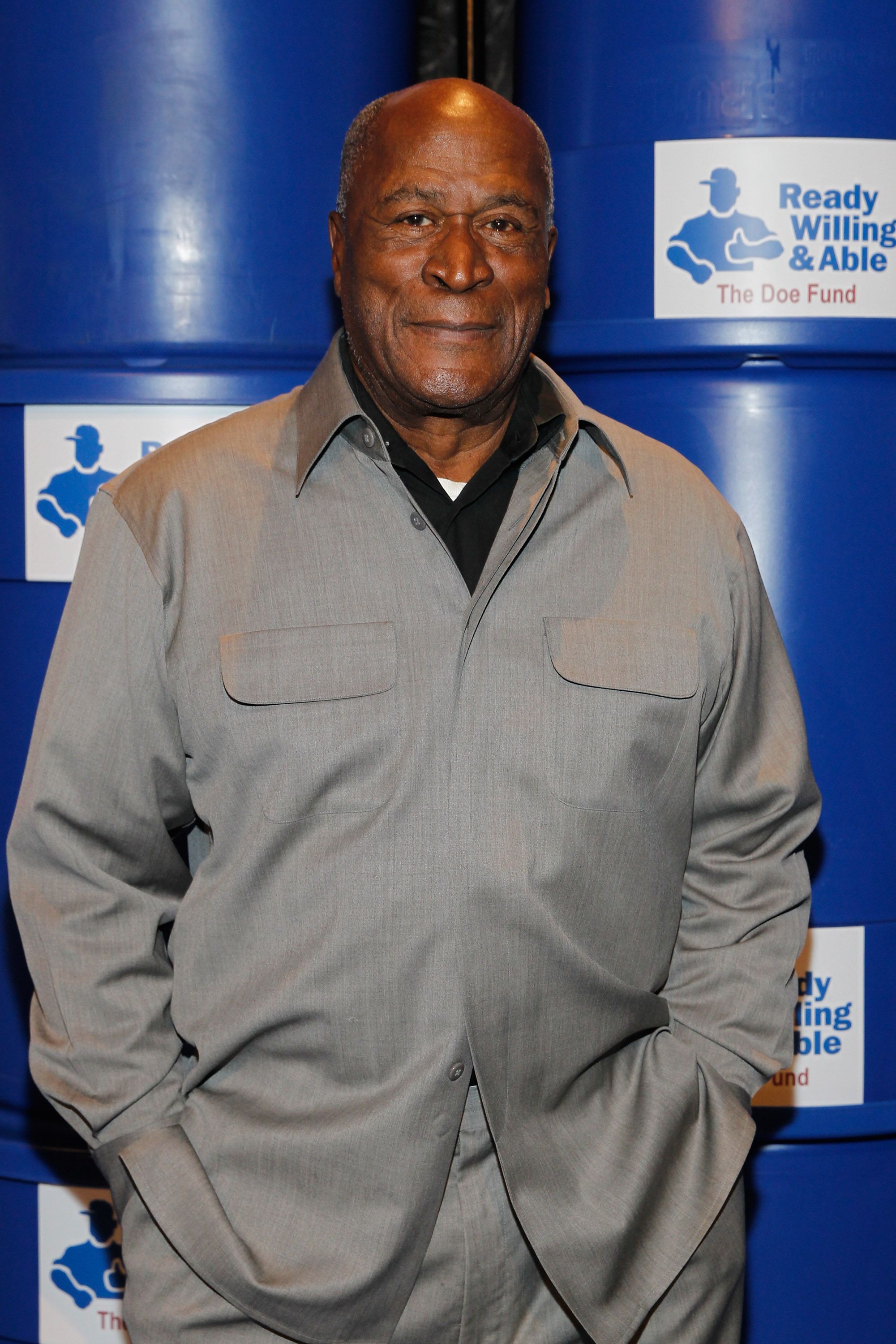 The second picture caught her assuming a yoga pose; she sat with her legs crossed under her and her eyes closed as she turned her thoughts internal.  The majestic mountains and large body of water made for a near-perfect backdrop for the epic pictures.
The third image Shannon put up captured her walking the water's edge. It was taken in such a way that allowed viewers to appreciate the tranquilizing scenery. For the exercise, she wore a multicolored poncho coupled with brown pants. 
Unwilling to tolerate distractions, Shannon had her hair packed tightly in a no-nonsense bun. In her caption, she had a lengthy message for her fans about "The Art of Surrender." 
He was dismissed from the crew because he allegedly lacked tact in his tussle with the higher-ups.
She went on to reveal her definition of surrender, which in no way had nothing to do with inaction; on the contrary, it had everything to do with "taking action with a pure heart of surrender energy." 
She also educated her followers on how to let go of controlling everything by allowing themselves to be "gently pulled" to where they need to be without expending a lot of effort. She seemed certain that letting go could bring anyone peace.
Shannon is John Amos' only daughter. Aside from her, he only has one other child — a boy he named KC. Like her father, Shannon took a liking to the world of entertainment, and thanks to him, she got solid footing at the beginning of her career.
In the entertainment industry, John is most famous for playing a couple of unforgettable roles, including the strict father James Evans Sr. on the classic sitcom, "Good Times."
He was dismissed from the crew because he allegedly lacked tact in his tussle with the higher-ups regarding the production. As a Black man, he felt the values the series should be focused on were being neglected.
Speaking about the situation in an interview, he admitted he often got hot-headed and may have exaggerated a number of times which led to him being categorized as a "disruptive" person, after which he was dismissed, and his character killed off. 
John did not let that hold him down, and he bounced back, not stopping till he reached the top. His daughter also has the same MO in the industry and fans love to see that his legacy will live on in her.