See Snoop Dogg Doing Grandpa Duties as He Colors with His Granddaughter and Carries His Grandson
Snoop Dogg is a poet known for his snazzy way with words in and out of his musical compositions, but what many may not know is that this prolific "cool-guy" is also a doting grandfather. 
Rap royalty Snoop Dogg is taking his grandfatherly duties seriously. He spent some time coloring with one of his granddaughters and cuddling with his youngest grandson. 
All three posts of Snoop with his grandchildren were gleaming with familial love. The music artist's obvious affection for them radiated from the videos and pictures.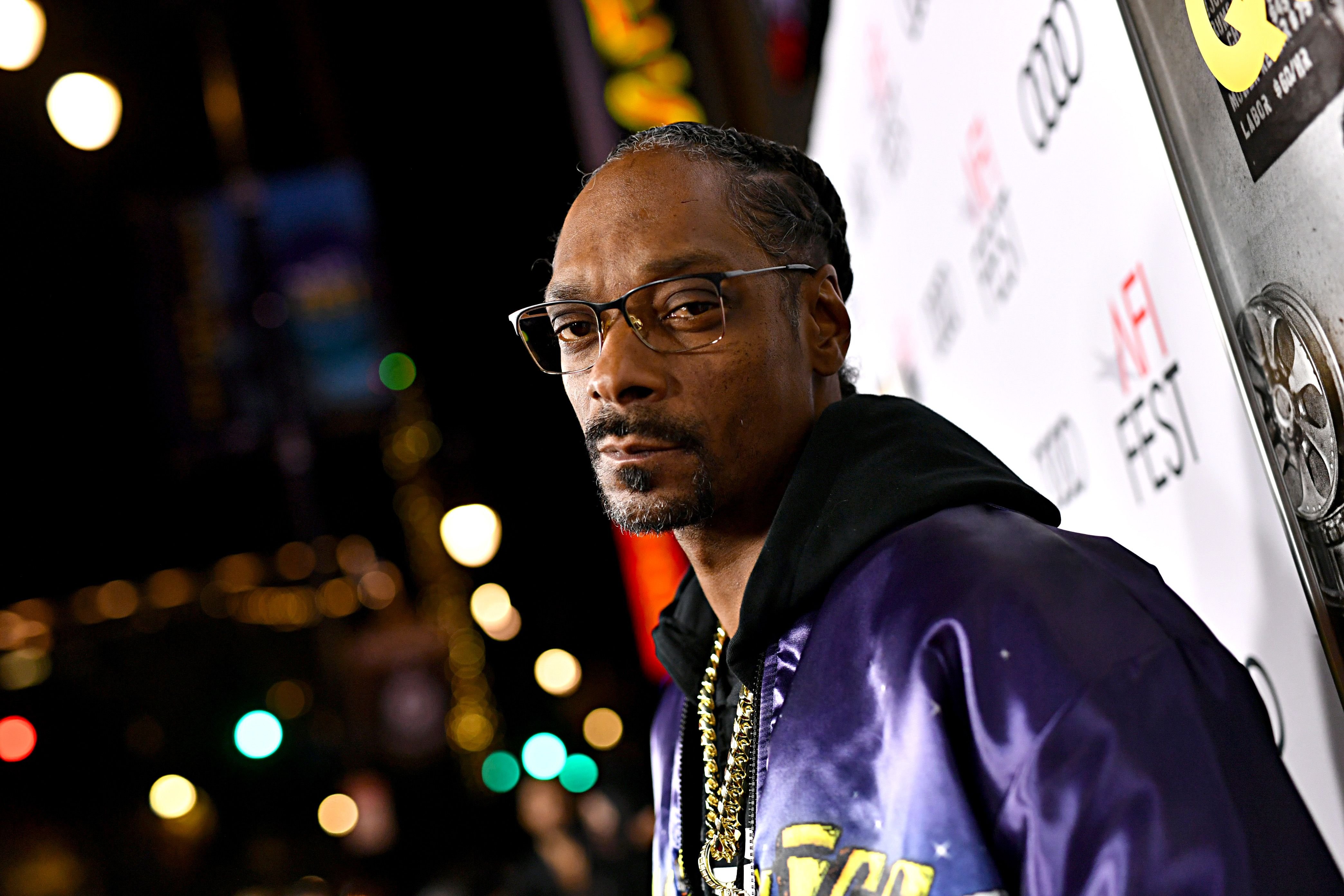 SO MANY SHADES
The clip with his granddaughter was filled with a heavenly host of hues from the drawings, his granddaughter's ensemble, and the flashing racing arcade games in the background. The caption read: 
"Grandpa. Coloring wit 11 my granddaughter. ❤️💝"
The background music added to the colorful and busy ambiance, individuals in the room singing along with it. The harmonious grandfather was completely in tune with his surroundings, utterly present with the little girl. 
NEW GENERATION
Once dubbed King of the West Coast, Snoop looked regal, with his grandson in his lap. He looked at the camera with underlying wisdom in his eyes, grey hair unabashedly growing out of his chin and head. 
The rapper asked fans to pray for [his mother]. 
As Snoop grows older, his legacy moves on through his family. His youngest grandson, sitting snugly on his grandfather's lap and staring into the distance cutely with his dark eyes, is completely unaware of this.
DON'T WORRY ABOUT A THING
The rapper shared a similar post of him and his youngest grandson, but this time it was a clip with a Bob Marley song playing in the background. Snoop wrote in the caption: 
"Raising grandson off that Bob. Marley 👊🏾 🇯🇲 🤴 🍼 quality time. 🙏🏾"
Fans and followers absolutely adored the post of the two, commenting on how adorable they looked together. The post received around 300,000 views. 
MUSIC IN THE BLOOD
Snoop's grandkids inherited his talent for tunes, his eldest grandson, Zion, already a talented piano player.  He also spends time dancing with the little one, once doing so to one of his own songs.
His wife, Shante Broadus, also isn't afraid to bring out her dancing shoes. She threw all caution to the wind dancing at her and Snoop's granddaughter's birthday. 
Ever the family man, Snoop is not only close to his little grandchildren but also shares a special bond with his mother, Beverly Tate.  In early May, the rapper asked fans to pray for her. 
It wasn't clear why he exactly asked this; his mother's condition is still under wraps. Reaching out for support on Instagram, he claimed that Tate was "still fighting."