Telegraph: Catherine Zeta-Jones Claims She Is down-to-Earth During a Tell-All Interview
Actress Catherine Zeta-Jones called herself down-to-Earth during a recent and revealing interview with Telegraph Magazine.
"Entrapment" actress Catherine Zeta-Jones admitted that she thinks she is a down-to-Earth person during a recent interview with Telegraph. Zeta-Jones opened about her life, career, and family. 
In the revealing interview, Zeta-Jones touched on many aspects of her life, including her marriage to Michael Douglas, raising her children, her life in the entertainment industry, and her beauty and lifestyle brand, Casa Zeta-Jones.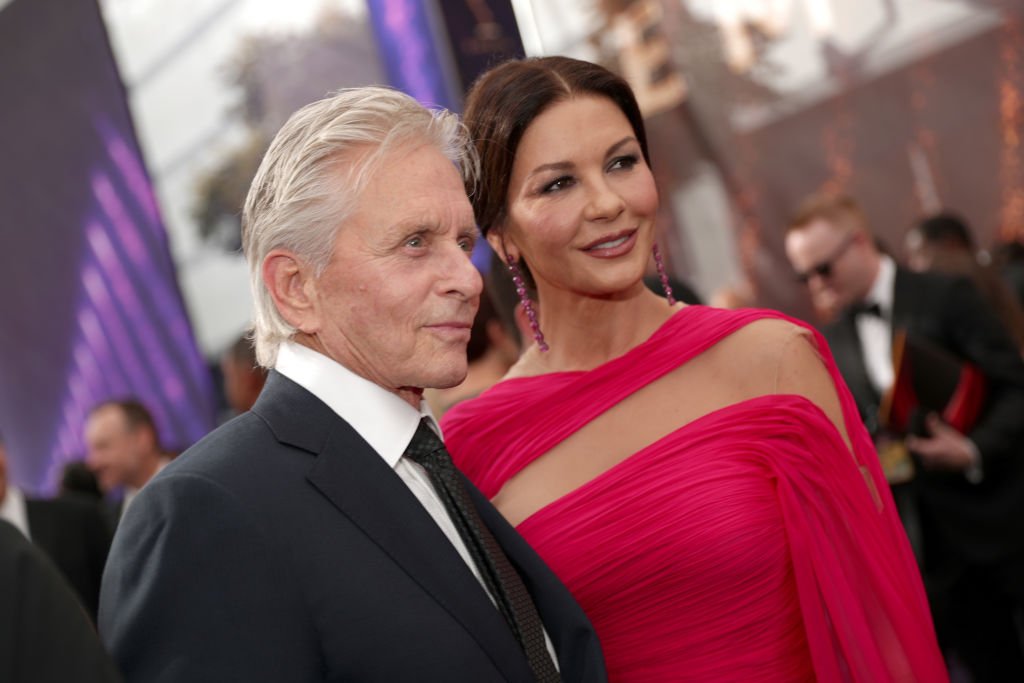 Despite being a very famous and successful actress, Zeta-Jones stressed that it is important for her to have two different sides of the world, her family and friends from the UK and her stardom. 
She noted that she had continued to stay connected to the people she had known before she was internationally famous as they are the people who keep her ground. Zeta-Jones continued and said:
"I feel like I'm a very down-to-earth person – I've never been able to or wanted to go into a certain kind of craziness. Because it is craziness, you know."
Zeta-Jone translated her own humbleness to her children, Dylan and Carys, as she and Douglas opted to raise them on the Island of Bermuda, so they could have a childhood without being constantly photographed.
The family lived on the Island for 12 years as Zeta-Jones explained they wanted to give their children a normal life that did not involve paparazzi and being tutored on film sets. 
Like many relationships, Zeta-Jones shared they have gone through their fair share of ups and downs.
The famous parents made it work with their careers. If one was shooting a film, the other would be with the children. Douglas and Zeta-Jones welcomed their first child, Dylan, in 2000 and their second child in 2003.
The pair married in 2000. They met after Douglas watched her in the film, "The Mask of Zorro," in 1998. The couple celebrated their 20th wedding anniversary last year, and Zeta-Jones had this to say about the milestone:
"20 years ago today Michael and I were married!! What an amazing magical night that was! And 7304.85 days and nights on, I love you now as I did then."
Douglas and Zeta-Jones have been a power couple since they got together. The 51-year-old actress shared their secret to maintaining their longtime relationship. Firstly the pair have a lot of fun together. 
Zeta-Jones revealed that throughout their relationship, love and respect have also been a constant. They have never lost their sense of humor and genuinely love being in each other's company.
Like many relationships, Zeta-Jones shared they have gone through their fair share of ups and downs. However, they have been able to make a beautiful blended family. Douglas has another son, Cameron Douglas, from a previous relationship. 
Despite their age gap of 25 years, their relationship has withstood a lot. Zeta-Jones and Douglas are among other Hollywood couples who have not let their age gap define their relationship, including George and Amal Clooney.