Blake Griffin's Ex-fiancée Sued for Child Support — Inside the NBA Star's Personal Life
Brooklyn Nets player Blake Griffin, who was romantically involved with Kendall Jenner for about a year, is paying child support to his ex-fiancée, Brynn Cameron.
Even though the professional basketball player has never won an NBA title, his career has been nothing short of impressive. He's even made it to the All-Star team six times.
His dating life has also attracted a lot of attention, especially his one-year relationship with supermodel Kendall Jenner. Read on to learn more about Blake Griffin's girlfriends, including his ex-fiancée and mother of his two kids.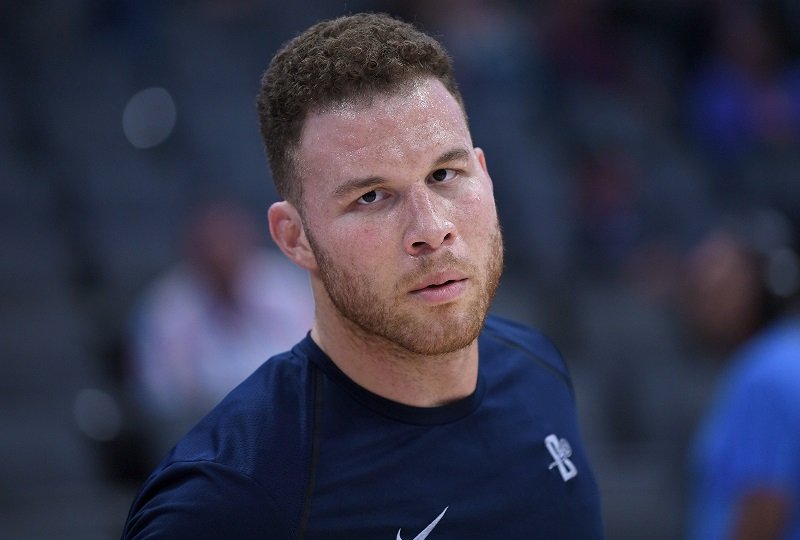 BRYNN CAMERON
Griffin and Brynn Cameron had an on-and-off relationship for years, but it isn't hard to see why they got together in the first place. Cameron played basketball at the University of Southern California, so they both shared the same passion. 
She was a good player, too. She was her team's top scorer with 9.8 points per game during her freshman season. If that wasn't enough, she ranked number 25 in the States in the three-point field goal percentage.
Unfortunately, Cameron had to end her career just before her senior year due to two hip operations. She earned a degree in sociology from her college, though.
In August 2013, Blake Griffin and Brynn Cameron made headlines after giving birth to their first child, Ford. At the time, Cameron already had a child by former football player Matt Leinart. 
It was also reported that Cameron and Griffin were no longer a couple when Ford was born. A year later, though, they sparked reconciliation rumors after being spotted together with their son at the beach.
In 2016, after Griffin and Cameron reportedly parted ways again, they had a daughter named Finley. The basketball player admitted fatherhood made him rethink the example he's setting for his kids. 
Although the former couple kept the details of their relationship under wraps, they were engaged for some time. However, they reportedly broke up for good in July 2017 but remained friends.
In February 2018, Cameron sued her ex for palimony and even claimed he had abandoned her and their kids to be with Kendall Jenner. More on their relationship later. 
Rumor Control: Blake Griffin And Bank-Breakin' Baby Mama Brynn Cameron Refute $258,000 Monthly Child Support Payment

(Image via Ann Johansson/Corbis via Getty Images/Ethan Miller/Getty Images)https://t.co/T8x69rey0w pic.twitter.com/hgsrRiR1Lg

— Bossip (@Bossip) August 4, 2018
Blake Griffin's child support case attracted a lot of attention when he and Cameron said he had not been ordered to pay $258,000 a month. The ex-couple settled the lawsuit in December 2018, but the details were not revealed. 
[Griffin] was looking for a partner he could trust and "genuinely" have a good time with.
KENDALL JENNER
Coming back to Griffin and Jenner's relationship, they attended the Kendrick Lamar and Travis Scott concert at the Staples Center in August 2017. After being together at Scott's concert afterparty, they left the event only minutes apart. 
The duo kept hanging out together and going on double dates. Jenner was even seen rooting for Griffin and his former team, the Los Angeles Clippers, at the Staples Center a few times.
Blake Griffin and Kendall Jenner's relationship took a toll when he was traded to the Detroit Pistons in 2018 as People reported they grew apart due to distance.
BROOKE FLETCHER
Two years after Jenner and Griffin parted ways, he began dating Fox Sports Detroit reporter Brooke Fletcher. She is a sideline correspondent for the Detroit Pistons, the Detroit Tigers, and the Detroit Red Wings. 
By August 2020, they were no longer a couple. Griffin even admitted he was looking for a partner he could trust and "genuinely" have a good time with. 
The NBA star also said taking things slow to make sure he could really know and trust someone was important. He added that rushing into something might be good for some and detrimental for others.
Nowadays, Blake Griffin's kids and career are top priorities. He's playing playoffs with the Brooklyn Nets, which is very likely to move forward to the Eastern Conference semifinals.