Paloma Jiménez Is Vin Diesel's Longtime Partner and Mom-of-3 — Facts about His Private Life
Paloma Jiménez has been in a relationship with "Fast and Furious" star Vin Diesel for over a decade. Today, the couple is still as in love as ever. Here's a look into their life together!
"Fast and Furious" star Vin Diesel has been blessed with a beautiful family comprising his long-term girlfriend Paloma Jiménez and their kids together.
While the actor's career and achievements are always in the spotlight, not much is known about his blissful life with Jiménez. With this in mind, here are a few facts to note about Diesel's personal life!
GUSHING ABOUT JIMÉNEZ
Diesel and Jiménez started dating in 2007, but the actor is still seemingly smitten by his partner despite the years that have been together.
In interviews granted over the past years, Diesel has constantly gushed about his love for Jiménez and how much she lights up his world.
In a 2017 interview with Entertainment Tonight, Diesel called Jiménez "stunningly beautiful" while also describing her as his rock. 
But while the rumors were not enough to break up the happy couple, Jiménez was said to have gotten a wake-up call.
The actor further said Jiménez is everything to him, adding that she is also a perfect mother to their kids. Diesel concluded by describing his partner as wonderful in many ways.
In turn, Jiménez has also been supportive of Diesel in his career. The duo has been spotted attending multiple events together since the beginning of their relationship.
Most importantly, Jiménez was by her partner's side when he accepted his star on the Hollywood Walk of Fame. A supportive and loving couple, thorough and thorough!
PROUD DAD OF THREE
While Diesel is undoubtedly proud of how far he has come in Hollywood, the actor is most proud of his role as a father to his three beautiful kids.
Diesel and Jiménez became first-time parents on April 2, 2008, when they welcomed their daughter Hania "Similce" Riley Sinclair.
Though now only 13, Hania is following in her father's footsteps as she is now a budding actress. She appeared in the television show "Fast & Furious Spy Racers," which aired from 2019 to 2020.
Jiménez and Diesel welcomed their second child, a boy named Vincent Sinclair, on April 3, 2010. Like his dad and sister, the little one also has an interest in acting.
On March 16, 2015, Diesel and Jiménez welcomed another family member when their youngest daughter Pauline was born.
Shortly after welcoming the tiny tot, Diesel and Jiménez announced that they named their daughter to honor the actor's friend Paul Walker who died in November 2013.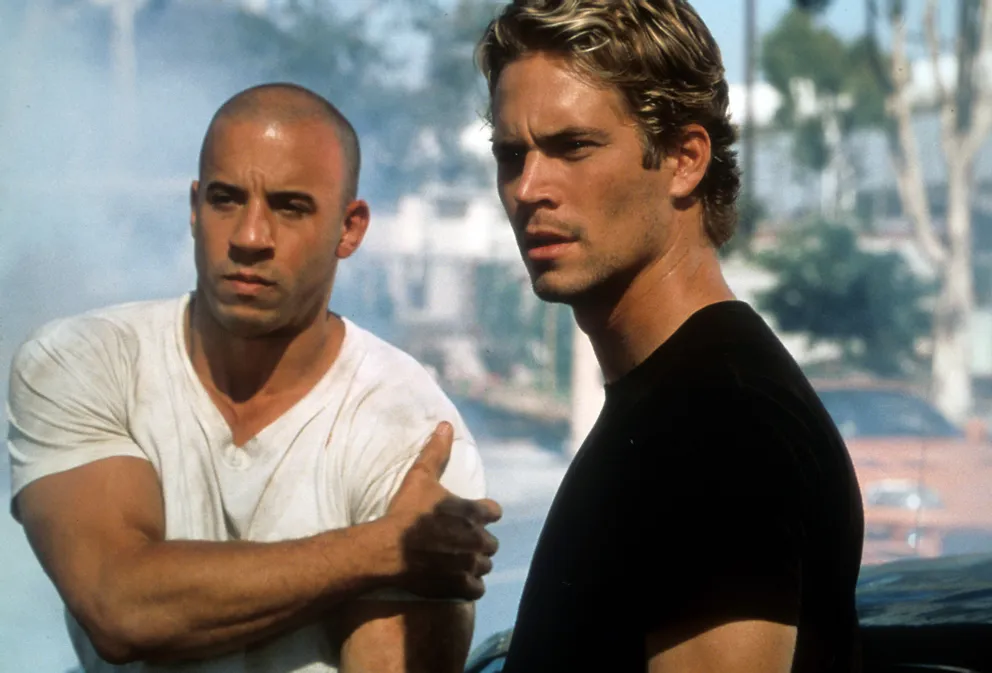 In the years following the actor's death, Diesel has credited Walker for influencing him and putting him on the right path to fatherhood through his advice and encouragement.
When asked about his most daring role in 2017, Diesel joked that the craziest stunt he had ever done was fatherhood. In the past, he has also expressed pride in his role as a dad to Hania, Vincent, and Pauline.
JIMÉNEZ IS A MODEL
While Diesel has continued to thrive in Hollywood, Jiménez has also managed to make a name for herself in the modeling industry.
The Mexico native has appeared in campaigns for some of the world's biggest brands, including Coca-Cola, Honda, and Pantene.
She is reportedly represented by ID Model Management and Look Models, two of the world's top leading modeling agencies.
Jiménez is also reported to have been on a Mexican variety show, " Otro rollo con: Adal Ramones" in 2004. Stars like Sofia Vergara and Christina Aguilera also have appeared on the program.
THEY REPORTEDLY SPLIT ONCE
In 2016, rumors started swirling that Diesel and his partner were having some issues in their relationship after the actor was accused of having an affair.
However, a source close to the couple confirmed that Diesel and Jiménez chose to stay together despite the cheating allegations levied against him.
But while the rumors were not enough to break up the happy couple, Jiménez was said to have gotten a wake-up call, causing her to get back on the runway after taking a few years off to raise the kids.
However, contrary to the speculations going around, her decision to go back to work was not because her relationship with Diesel came to an end.
If anything, the couple's love for each other has waxed stronger over the years. Safe to say, Diesel and Jiménez simply couldn't be happier with the state of their beautiful years-long relationship.