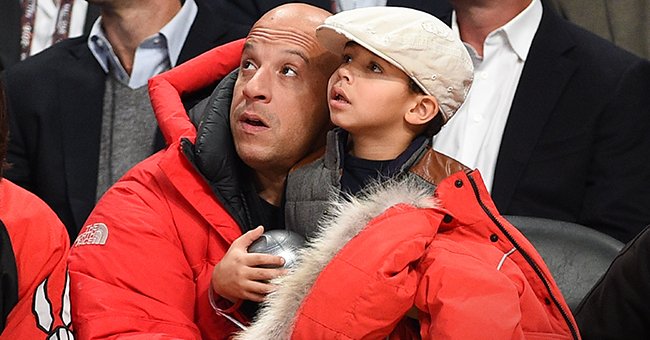 Getty Images
Vin Diesel's Son Vincent, 11, to Star as Younger Version of His Character in 'Fast & Furious 9'
The "Fast & Furious" franchise is all about family, and they've decided to take things up a notch by asking Vin Diesel's son Vincent to play an important role in the film.
Vincent Sinclair, Vin Diesel's 11-year-old son, is set to appear on the franchise's latest installment, "F9." He is set to play the younger version of his dad's character, Dominic Toretto.
When he found out he was having a little girl, he decided to name her Pauline to honor his late friend.
Dominic Toretto is the glue that binds the 'Fast & Furious" franchise together and having his son join in on the fun got Diesel all excited. In March, he told fans he had a surprise in the upcoming film.
It turns out, having his son on the list of cameos might have been a part of the surprise, and he was too eager to reveal it. Joining Sinclair in the list are Charlize Theron and Helen Mirren, who are set to reprise their roles.
However, based on what Diesel spoke about in a previous interview, having his son there might not be the bigger picture just yet. Of the latest installment, he said:
"It's a testament to the franchise, it's a testament to all the work that everyone has done and it's a testament to the integrity."
After "F9," only two films are slated before the franchise finally says goodbye. Director Justin Lin will be working on the 10th and 11th installments, which will conclude the franchise's storyline once and for all.
While the storyline will end, the "Fast & Furious" franchise could still be up for more movies. It's just that when those movies come, Dominic Toretto and the crew he calls family will no longer be there.
Having Vincent with him in the franchise before its end is most definitely a special moment for Diesel. While he is fond of being a father, he revealed that his late co-star Paul Walker guided him into becoming a good one.
During an interview with 'Today," he shared that his good friend became a father way before he did, and he ended up being his guide. He called the whole journey "beautiful," saying it was Walker who urged him to be present during his child's birth.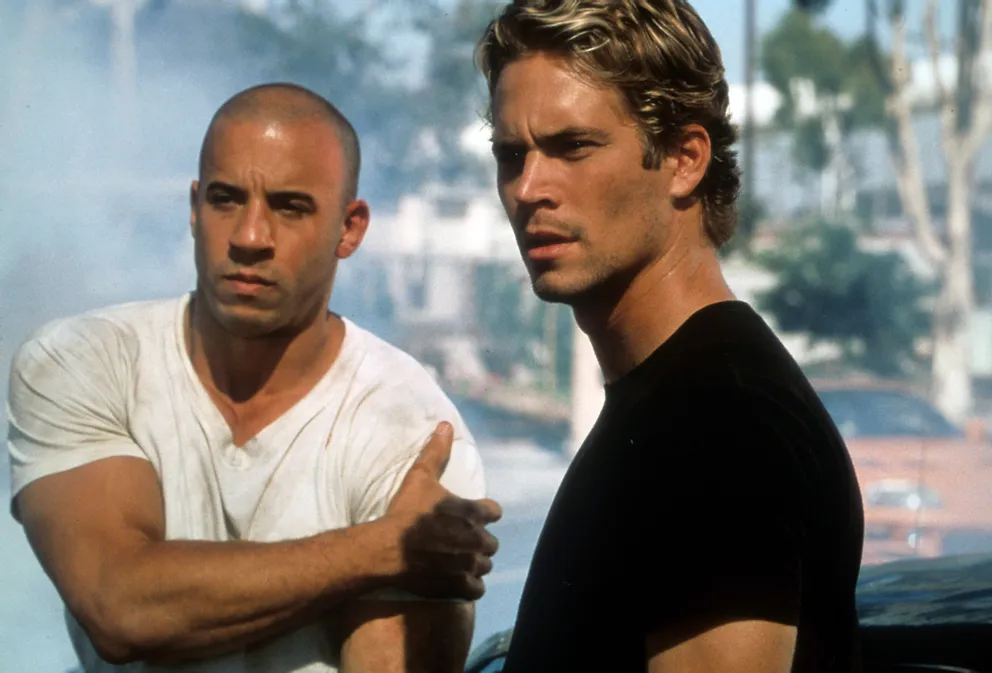 Vin Diesel and Paul Walker in 2001 in a scene from the film 'The Fast And The Furious' | Source: Getty Images
When he found out he was having a little girl, he decided to name her Pauline to honor his late friend and everything he's done for him. Now, every time he sees his daughter, he also has his friend and mentor with him.
Please fill in your e-mail so we can share with you our top stories!