Kimora Lee Simmons' Daughter Aoki Leans on a Pillar & Shows Her Long Legs in a Burberry Bikini
Kimora Lee Simmons' model daughter Aoki Lee Simmons' fashion inspiration on social media had her channeling chic looks for summer as she enjoyed her beauty hour. 
Kimora Lee Simmons' teenage daughter, Aoki Lee Simmons, showed fans just how to go about acing their summer looks as she showed off and showed out in designer wear.
The youngster put her lithesome body on display as she displayed her spotless blonde skin that sparkled in the sunlight. She donned a Burberry bathing suit, with the bottoms being a skimpy form-fitting skirt.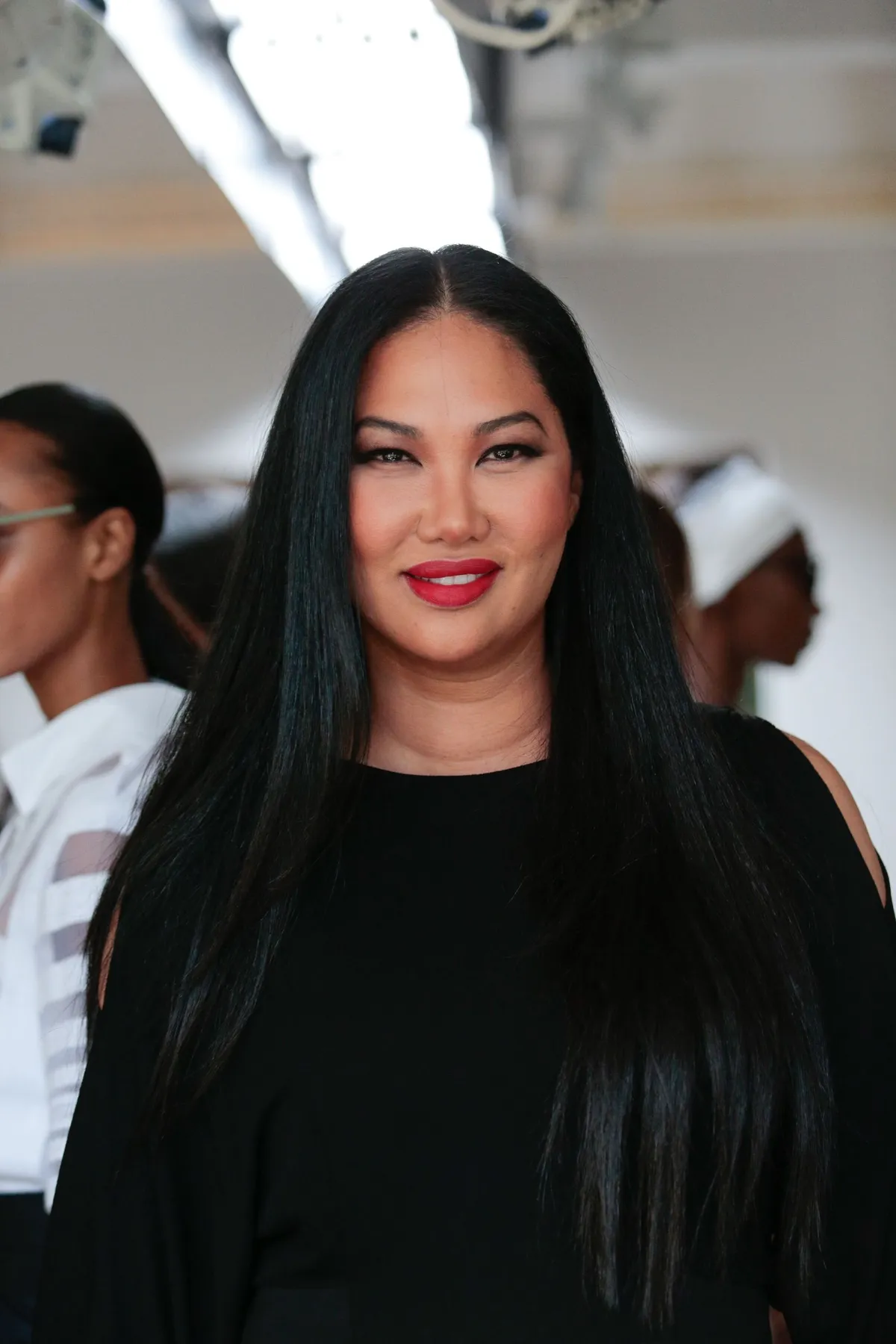 Aoki posed on a cool terrain with well-manicured lawns and greens on the expanse of land. She stood with a relaxed gait as she rested on a marble balcony with her face raised to soak up the sun's rays.
The young model's graceful long limbs were on display. She tilted one hip towards the balcony while her massive curls fell back. She wrote in her caption, channeling star rapper Da Baby:
"Masterpiece @dababy"
Aoki was not done showing off her summer looks as she posted two more photos of her and a pal enjoying their beauty hour. Here, she ditched her skimpy skirt, stripping down to her Burberry swimsuit bottoms. 
The Baby Phat executive spiced up her look with a few gold jewelries and a pair of dark sunshades. Her pal donned a brown two-piece bathing suit, as they both enjoyed a platter of varying fruits. 
The girls also partnered with their mom to launch Baby Phat Beauty, which is another aspect of self-care. 
Many fans might marvel at how well Aoki was ingrained in fashion and styling, but admirers who follow as far back as her pre-teen days would realize she has her star mom to thank for the knowledge.
In the early days of Kimora's fashion franchise, Baby Phat, Aoki joined her older sister Ming Lee Simmons and their mom to walk the runways of fashion weeks. 
The girls pretty much grew up in the spotlight, learning the rudiments of fashion and what could help one stand out. Fans also watched Aoki grow in her mom's reality show, "Kimora: Life in the Fab Lane."
These days, the youngster makes her family proud by helping fashion mogul Kimora relaunch Baby Phat while bagging an acceptance at Harvard University.
Last summer, the youngster witnessed a hectic college moment when the novel coronavirus was declared a pandemic. The Harvard Crimson instructed all students to return home, and Aoki had to leave just a few weeks after resuming.
However, she had enough time on her hands to join forces with Ming, a New York University student, in revamping the scope of Baby Phat. The girls also partnered with their mom to launch Baby Phat Beauty, which is another aspect of self-care.