Kelly Osbourne Reveals She Never Went to Work Sober before Rehab in a 'Red Table Talk' Episode
During the most recent Red Table Talk discussion, Kelly Osbourne revealed that she'd relapsed after being sober for several years. She confessed that her vulnerabilities caused her to get triggered.
Kelly Osbourne, 36, was the guest on this week's Facebook Watch series, "Red Table Talk." On Wednesday's episode, she got to sit down with co-hosts Jada Pinkett Smith, Willow Smith, and Adrienne Banfield-Norris.
The television personality opened up about her relapse and recovery from her alcohol addiction. The star shared how the first time she got sober; she hadn't felt that she deserved to be in any of the spaces she was in.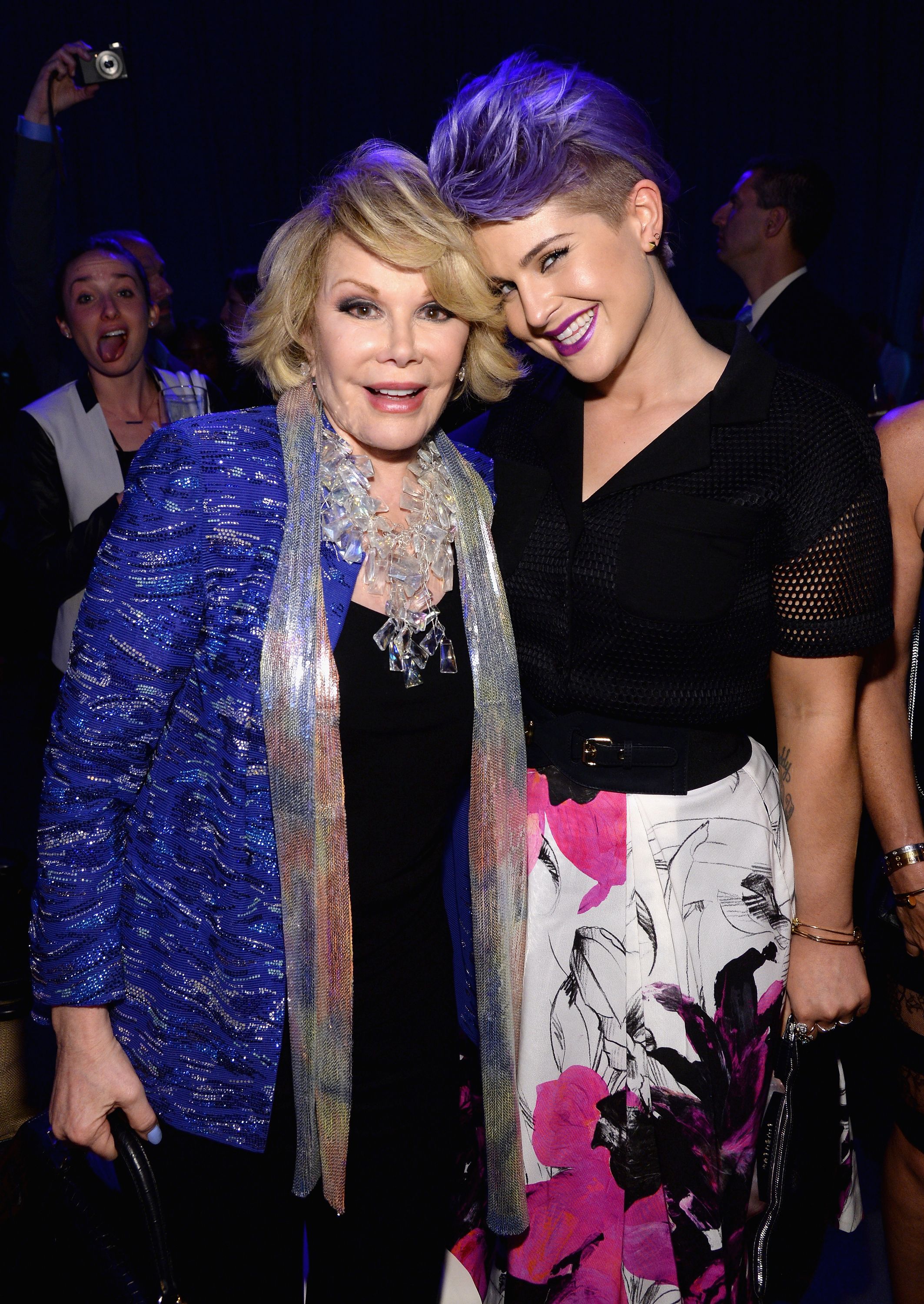 Ozzy Osbourne's daughter explained she ended up gaining a lot of weight. She was so insecure with herself that she thought people were always judging her for being disgusting and fat.
Kelly had mind talks that told her people thought she was fat while taking images of her at events. The former "Fashion Police" co-host went on to open up about how bad her addiction got, stating:
"I never went to dinner sober. I didn't do anything sober. Like, nothing sober."
Speaking about her weight, she lost 90lbs in 2020 and has looked thinner than ever. The rock legend's daughter recalled how she started becoming addicted when she was just 13.
At the time, she had been prescribed Vicodin after she had a tonsillectomy. The star shared how the pills quieted her insecurities, and then she moved on to Percocet and then to heroin because it was cheaper.
However, she was more addicted to alcohol. Kelly confessed that her main addiction was because her family was alcoholics, and at 19, the television personality went to rehabilitation and worked on her recovery.
Getting the surgery ended up giving Kelly Osbourne "a fighting chance."
In April 2021, the star relapsed after four years of sobriety. It happened while she was sitting alone at a swimming pool, waiting for a meeting with someone, when she saw a husband and wife with some champagne.
Kelly recalled how nice the drink looked and wanted some, leading her to have two glasses of wine the following day. The day after that, the star had bottles of the beverage and spiraled out of control.
Her boyfriend, Erik Bragg, gave her a reality check when he saw her drunk on his couch while eating a pizza. The way he looked at her showed how disappointed he was in her, and that's when she got help.
After Kelly initially stopped using drugs and got sober, she replaced her addictions with food. Her metabolism couldn't handle the change, and people suggested that she get weight-loss surgery.
Getting the surgery ended up giving her "a fighting chance." Kelly's brother, Jack, has been sober for eighteen years, while their father, Ozzy, has been on the path to recovery for seven years.