Daily Joke: A Little Old Lady Was Very Spiritual
People have different beliefs that they follow, which doesn't mean one should be used to oppress the other. A neighbor learned this lesson the hard way when he tried to out-smart an old lady.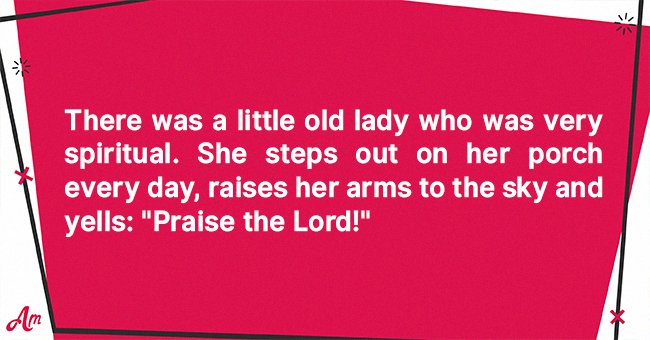 An old little lady had spent all her life being spiritual, and she was quite dedicated to her beliefs. Every single morning, she would step out onto her front porch, raise both arms in the air and yell:
"Praise the Lord!"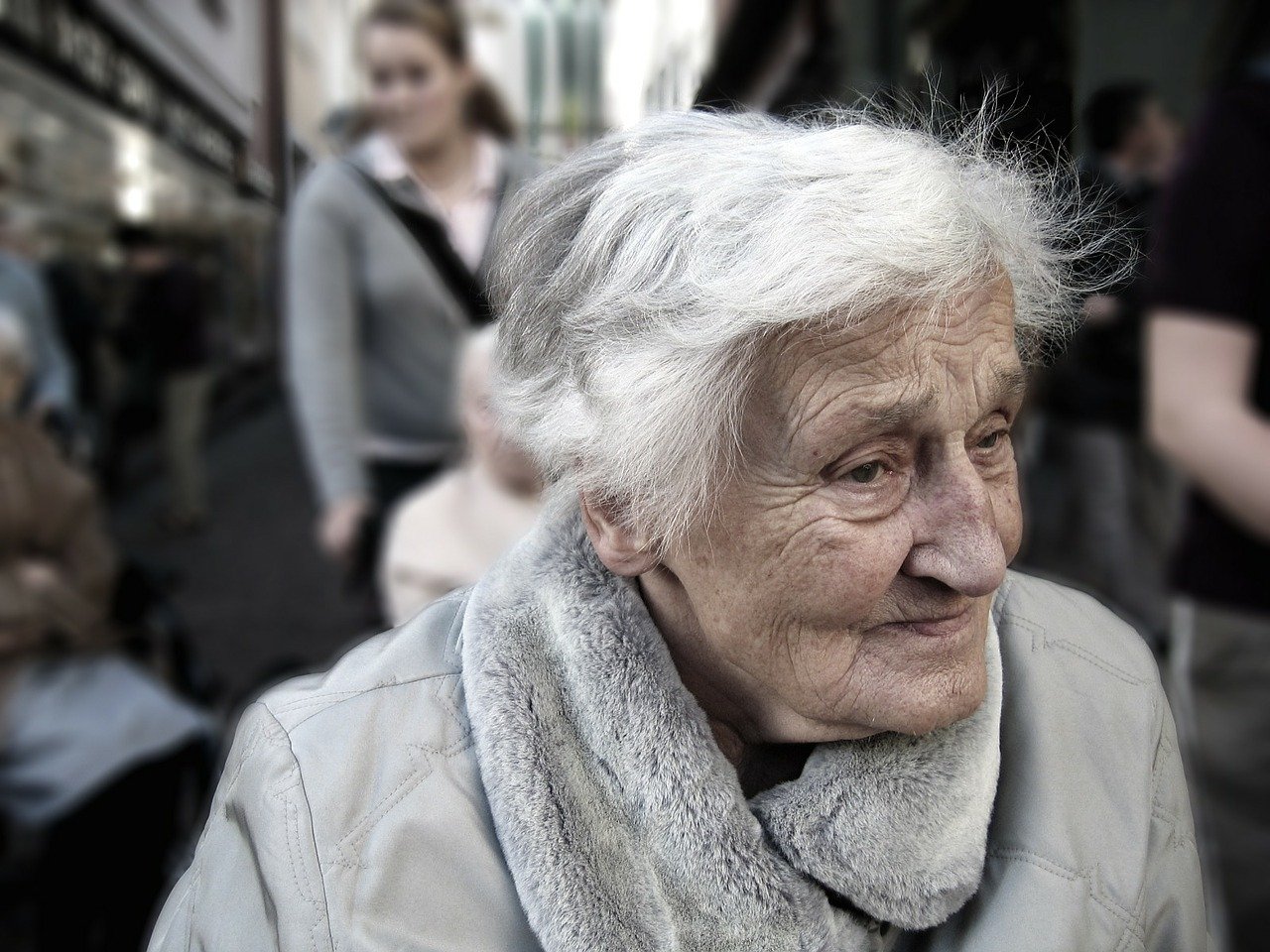 She continued her tradition relentlessly and without shame until an atheist moved into the house next door. Having stayed at the new home for a few days, the neighbor became quite annoyed with the woman's ritual.
After a month of tolerance, the male neighbor who'd moved in next door was quite tired of the old lady's morning screaming. He decided to take matters into his own hands to try and deter her.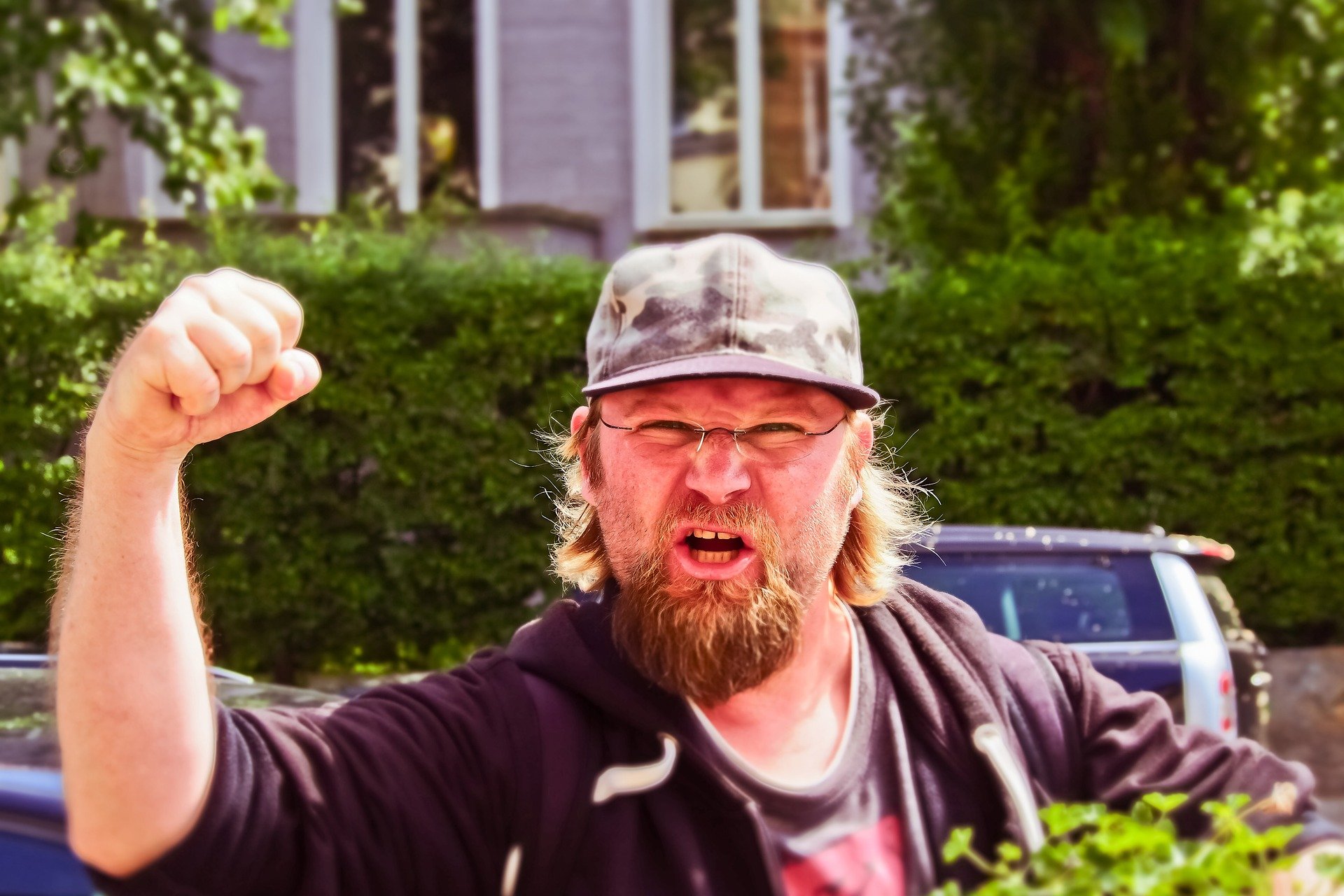 So one day, the spiritual woman came outside, stood by the porch, and yet again yelled: "Praise the Lord." Just as she was about to go back inside her home, the atheist came out and screamed:
"There is no Lord!"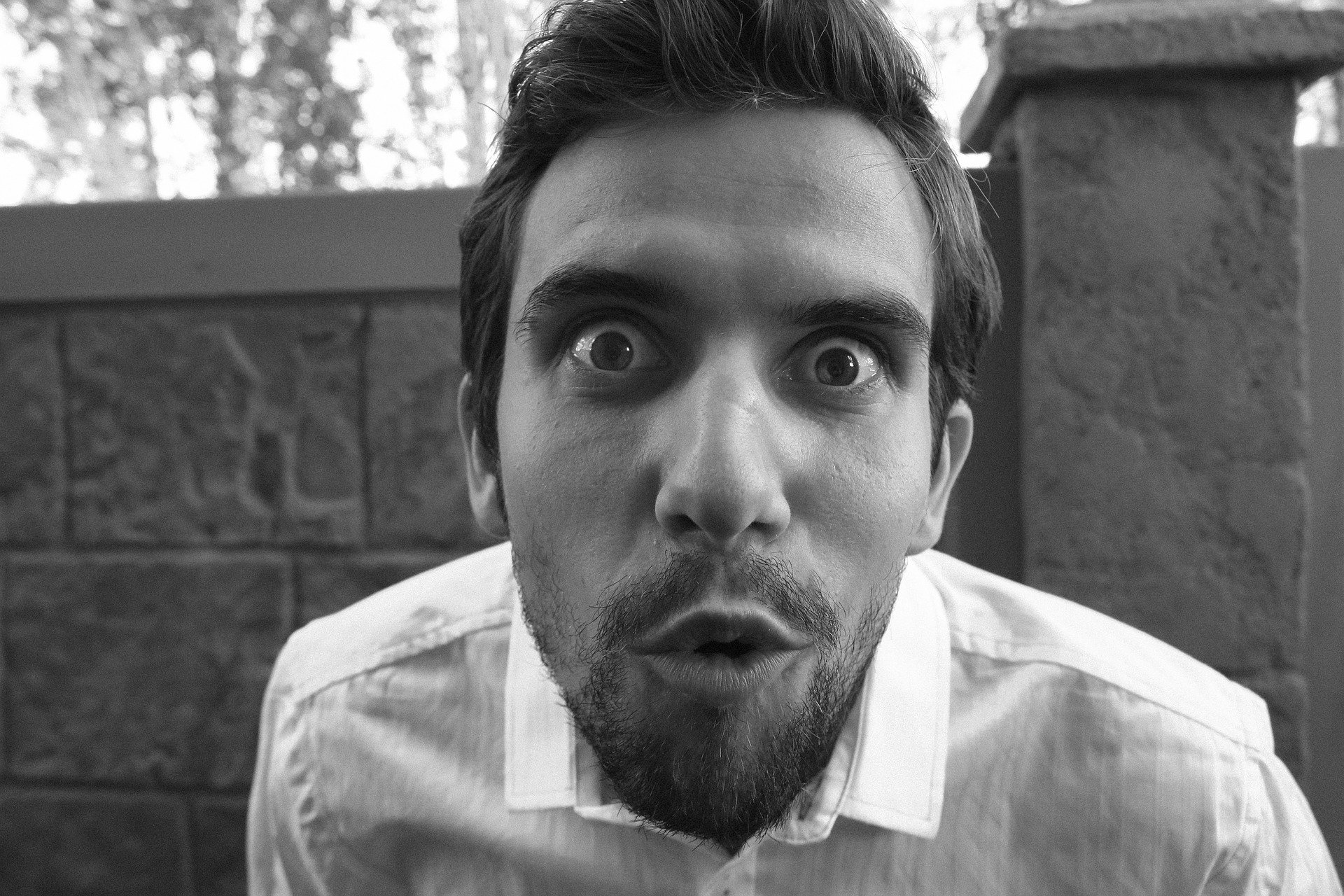 Without saying a word, the elderly woman just walked back in and closed her door. However, the next few days, she was back on her porch yelling her usual proclamation to the world.
Then winter set in, and in a few months, the woman realized she couldn't go to the grocery store because of the heavy snowfall. Needing assistance, she turned, once more, to her religion.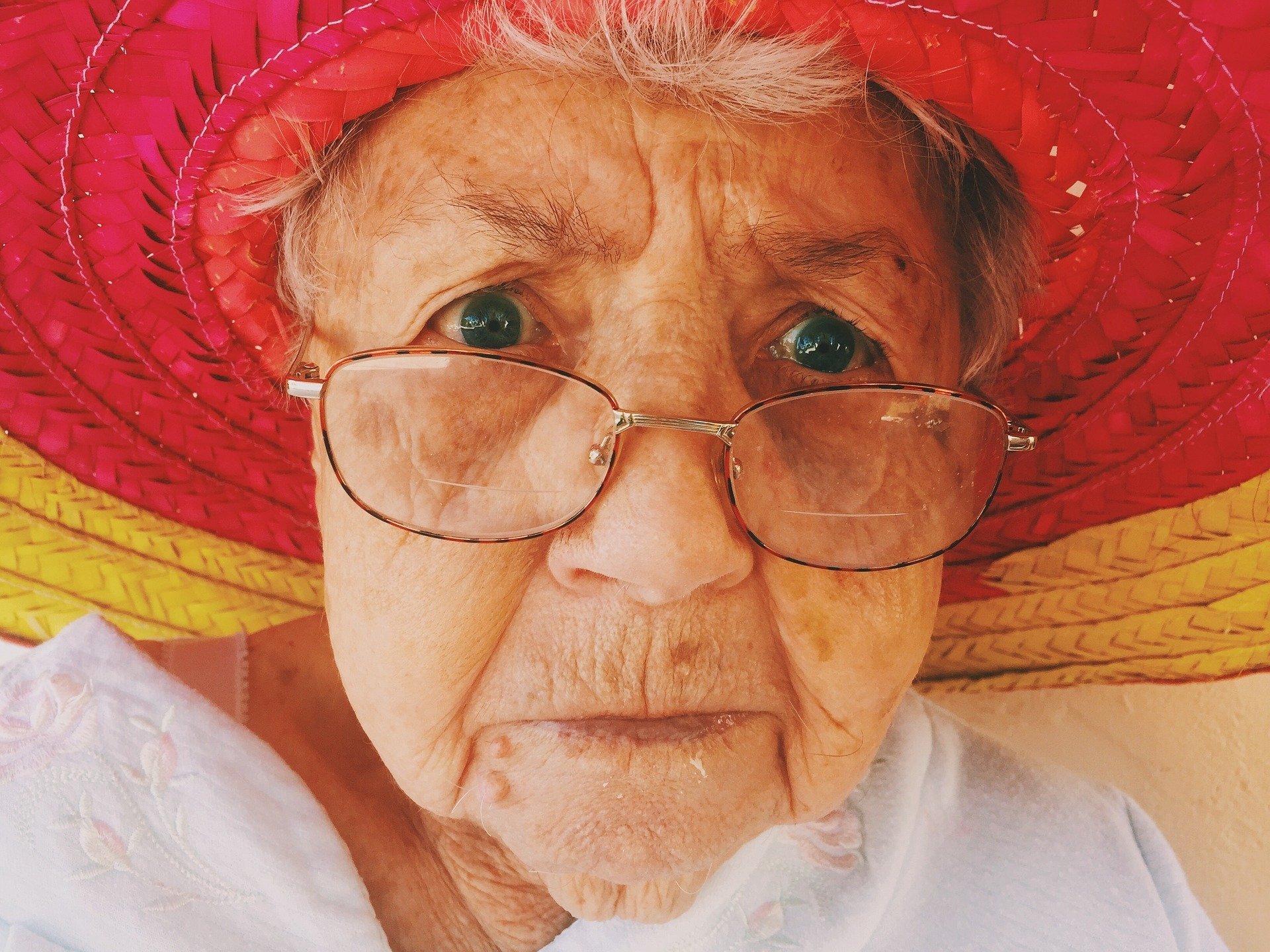 All dressed up in warm clothes; the elderly lady shouted out loud her plea. She raised her hands to the sky and asked the Lord to help her because she was cold, had no money, and had run out of food.
The next day, when she went outside, she found three bags on the porch filled with food that would last her for a week. With tears running down her eyes, she shouted again, "Praise the Lord!"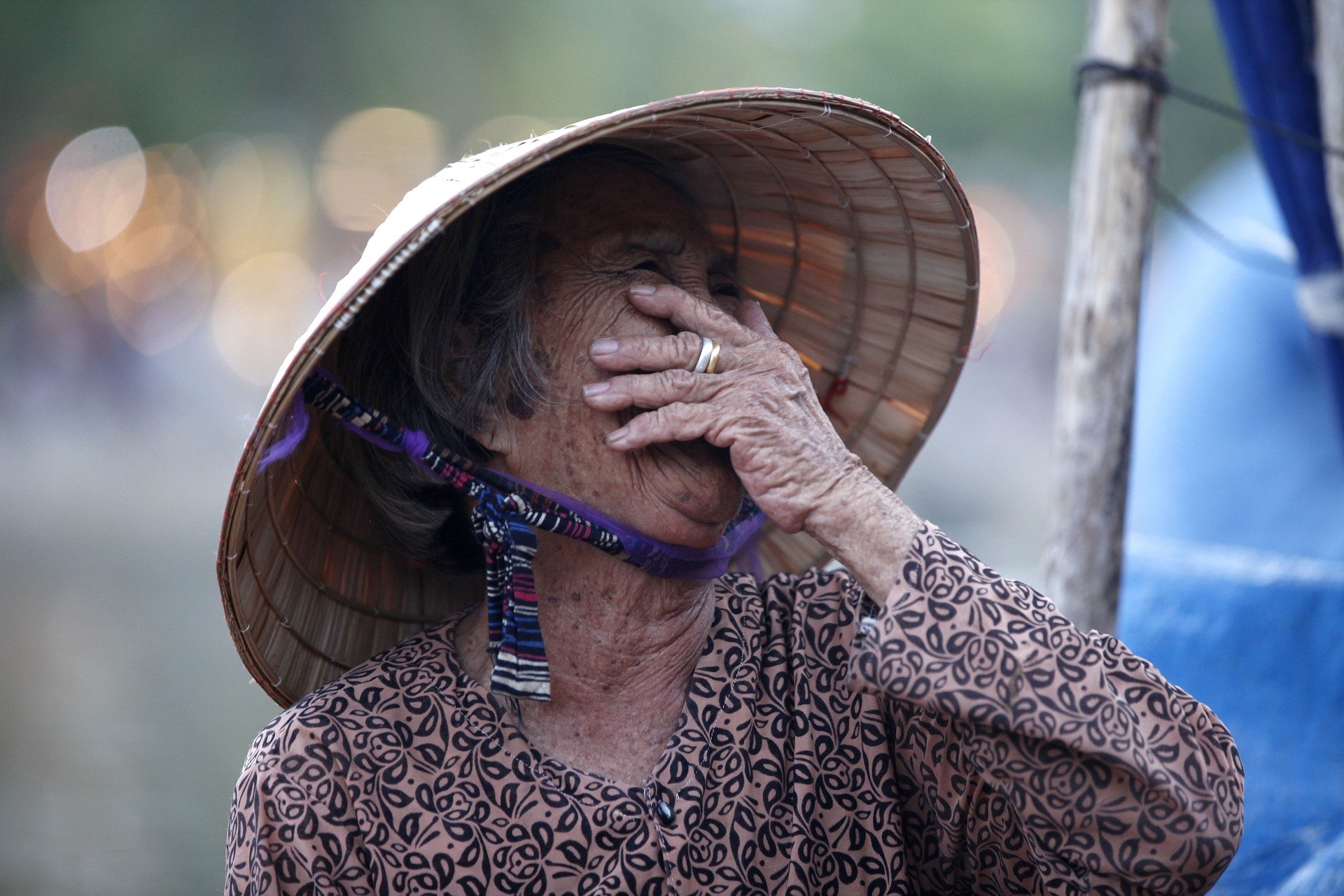 At that point, the neighbor jumped out from behind some bushes and laughed at her, saying there was no Lord. He explained that he'd brought all the groceries for her.
Shocked by the man appearing from nowhere and the declaration, the woman took a moment to think, and in response, she lifted her hands to the sky again. She loudly proclaimed:
"Praise the Lord for sending me groceries and making Satan pay for them!"
Loved the joke about this elderly woman; here's another one about an equally stubborn woman who also insists on getting her way even though she's stuck in a house that is quickly flooding.