Diddy's Twin Daughters Mirror Each Other In Matching Purple Bonnets in a New TikTok Video
Diddy's twins D'Lila and Jessie shake up the online world from their viral TikTok videos to their matching high fashion photos, but they also take time to give back to the community. 
Diddy's twins took to TikTok, sharing yet another video for their fans to turn it all the way up to viral. Both D'Lila and Jessie posed in matching purple bonnets, looking identical as always. 
The hip-hop royalty-born twins posted this clip in honor of them finally going to high school. They shared it on TikTok as well as Instagram, fans from both accounts congratulating them.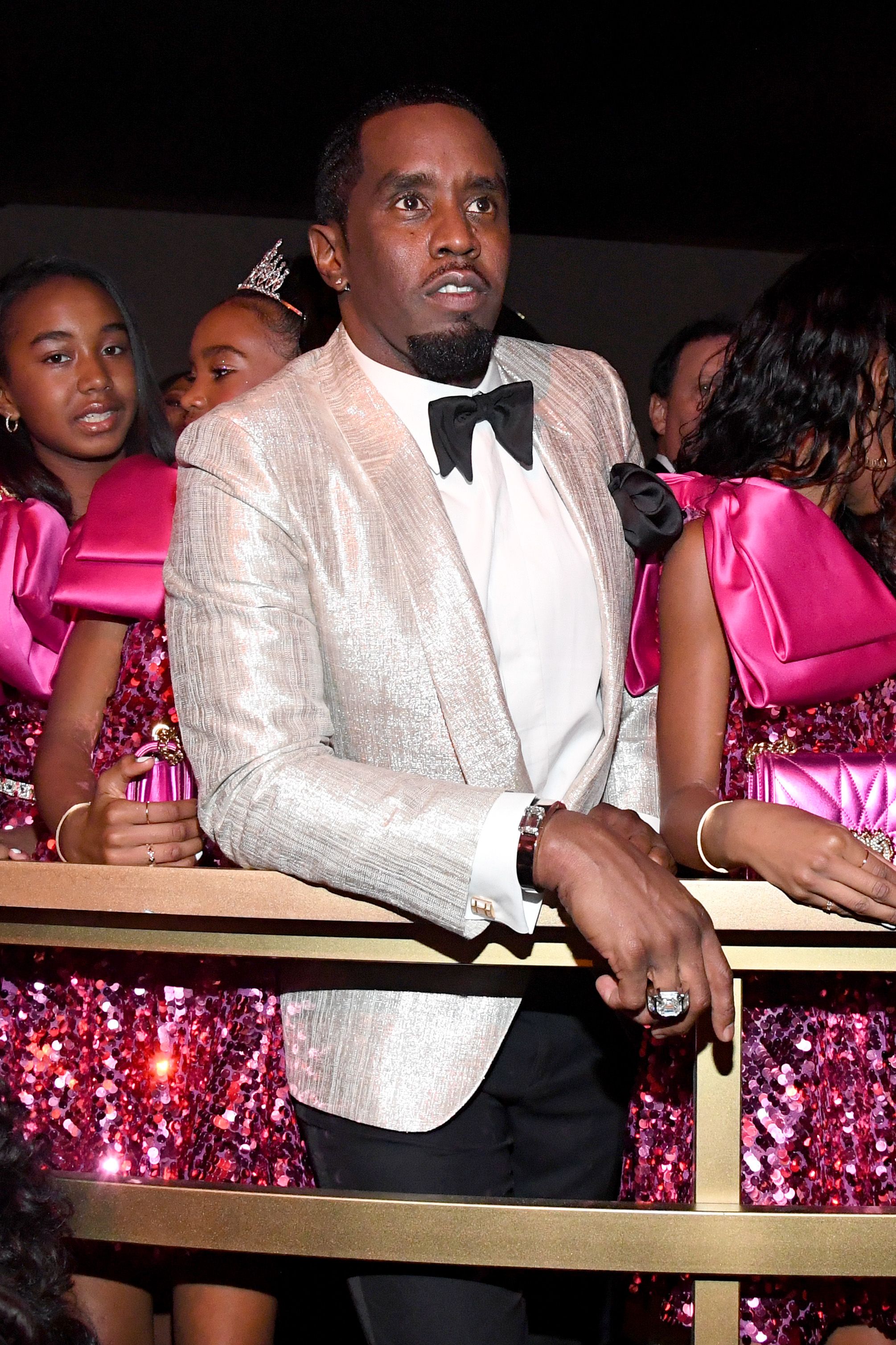 NEXT STAGE OF LIFE
The clip starts with them presumably getting ready for school in matching gowns and purple bonnets, pulling nonchalant faces and making peace signs to background hip-hop music. On TikTok, they wrote: 
"OMG GUYS I CANT BELIEVE WE ARE GOING TO HIGHSCHOOL!!!! #viral #fypシ"
The video then quickly changed over to them dressed to the nines and presumably on a high school football field. The twins carried on posing in an uncaring manner. 
BLUE AND BEYOND
Of course, the two were matching once again, dressed in all blue. They wore tight-fitting blue dresses underneath light blue denim jackets combined with white sneakers. 
These two spend time giving back...once choosing to donate beauty products to Alexandria House in Los Angelos.
They wore their hair in braids, most of their tresses falling onto their hips. However, they did pull part of their hair back, both sporting quirky top buns. 
GOING VIRAL 
The twins are quite popular on TikTok, but of course, their dad had to take over. Diddy posted a video of himself trying to dive into the water and falling, the clip going completely viral. 
Beyond their well-beloved TikTok antics, these two are known for their great fashion taste, tending to wear the same clothes. Diddy's twins are known for their urban meets glam style they show off on Instagram. 
MATCHING FASHIONISTAS
D'Lila and Jessie exhibited this shared sense of style while posing in matching braids and neon outfits while walking dogs, which they shared in an Instagram story. Their outfits enhanced their slimness and height. 
The snaps included activities with the dogs, such as one of the girls trying to train them but not winning. Part of the story had words implemented on it that said: "Beautiful day to be outside."
Beyond the world of self-focused virality, these two spend time giving back to the community, once choosing to donate beauty products to Alexandria House in Los Angelos. In a shared statement, they said: 
"We know how truly blessed we are, and our parents have taught us the importance of helping others." 
Alexandria House is a heaven for women and children who are currently without a house. They provide shelter until these individuals find new and stable housing.