Angela Simmons Flaunts Her Legs in a Revealing Yellow Dress in New Photos
Angela Simmons recently stunned her fans when she shared images that showcased her full thighs in a gorgeous yellow dress via social media.
Angela Simmons is a stunner, and she is well aware of that fact. The beauty entrepreneur recently took to her Instagram page with pictures that saw her dressed to please in an open-sided yellow dress.
The dress left little to the imagination, but Simmons avoided revealing too much by wearing a nude two-piece lingerie underneath it.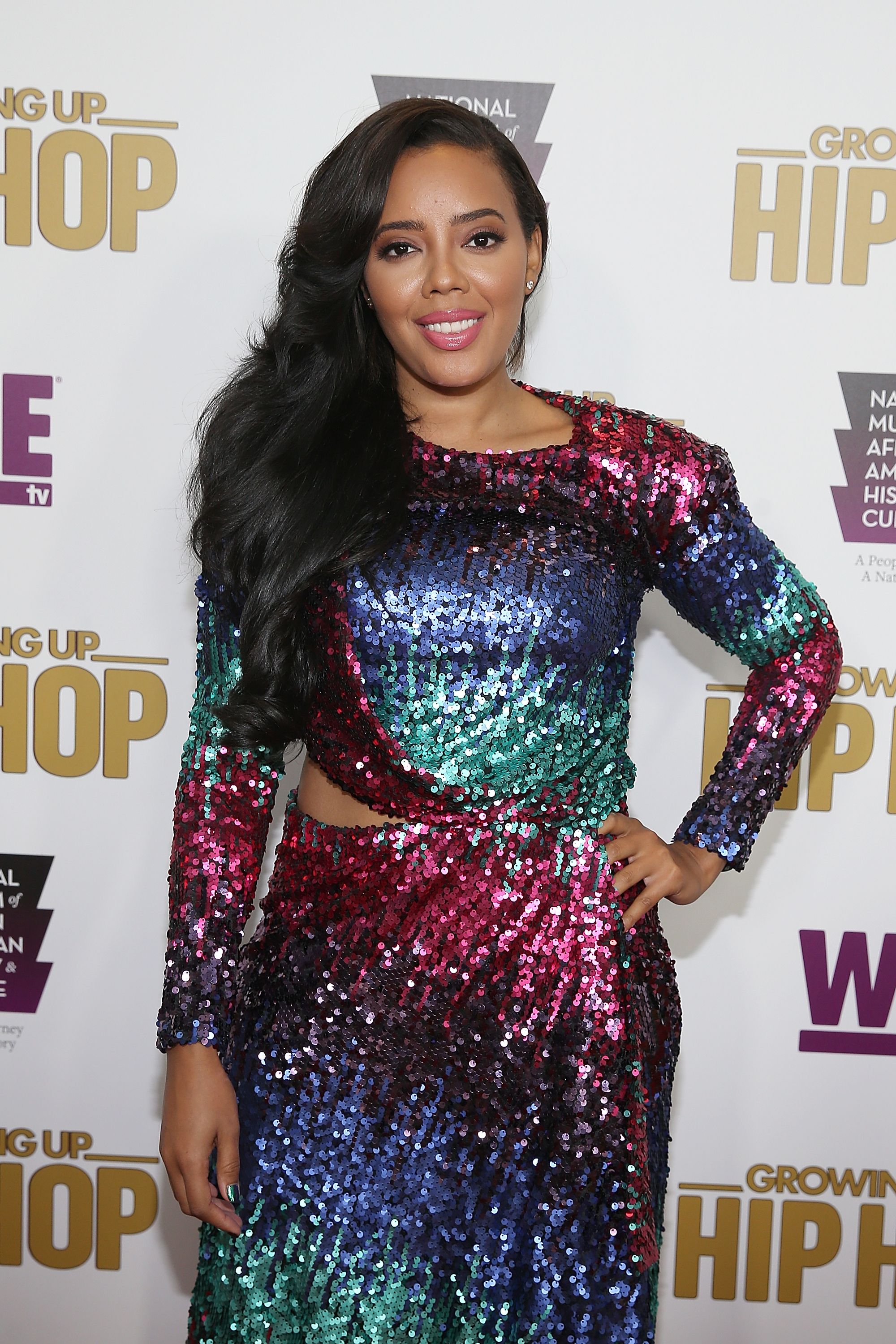 The yellow shade of the outfit was only prominent at its lower region, after which it seemed to fade until a bleached result was achieved. Simmons paired it with strappy golden heels and styled her hair in long wavy curls that fell to her waist.
The first shot saw her balance a small basket of lemons on her head with the help of her hands. In her caption, she revealed her excitement to launch her new "Sea beach wavy/curly texture." 
The next image she posted saw the beautiful woman seated on the lower rungs of a plain white stairwell while the basket of fruits sat next to her.
Simmons has also revealed she will not run if a suitable partner emerges from the woodwork.
It was followed by another that saw her posing with one of her hands resting against her waist, thereby drawing attention to her almost bare lower anatomy.
Simmons' career as a beautician and influencer keeps growing steadily. However, that's not the only thing she's got going for her at the moment— her love life seems to be blooming as well.
In early May, she revealed in a HollywoodLife podcast that she currently had a lot going on in her relationship life, even though she did not go into details about the parties involved. 
Later that month, she opened up about her desire to get married and expand her family— she is already a mother to a boy named Sutton Tennyson Jr.
She shares him with her late ex-boyfriend Sutton Tennyson. He died in 2018 after getting shot, and the tragedy hit her hard, especially when the time came to tell her boy he would never get to meet his father. 
Simmons has also revealed she will not run if a suitable partner emerges from the woodwork to care for herself and her son, but until then, she will keep her standards high while doing her best to be what her son needs.