Brittany Bell, Mom of Nick Cannon's 2 Kids, Slays in a Cheetah-Print Sweater & Thigh-High Boots
Former beauty queen Brittany Bell looked lovely in her media update, rocking a stylish look backed by her stunning features and a captivating pose.
Brittany Bell kept her styling game top-notch in her new Instagram show off as she donned a trendy look while giving fans fashion inspiration from her lookbook.
The former Miss Arizona USA stood outdoors looking as radiant as always in an animal print turtleneck long-sleeved blouse tucked into a pair of vinyl pants.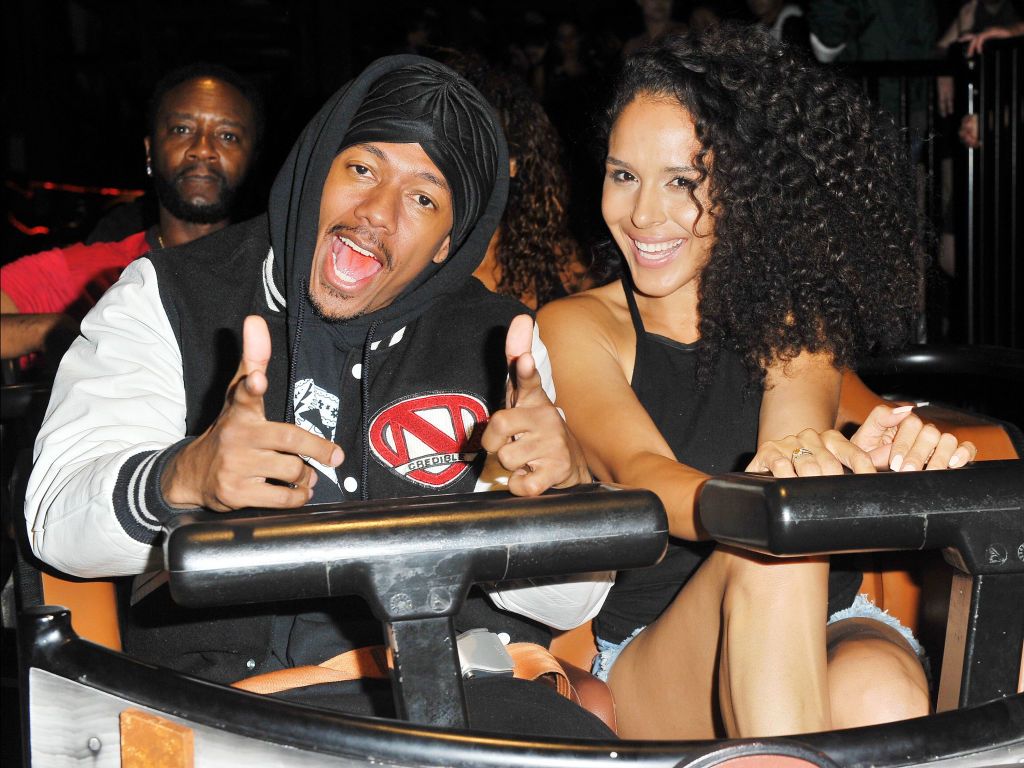 Bell's black pants coordinated with her knee-high boots while she styled her dark hair into a sleek high bun. In addition, she sported jewelry that included her gold wristwatch and some knuckle rings. 
She posed with her back to the washed-up walls on the street as she crouched and showed a piercing gaze at the camera. The star's caption came off witty and with a cryptic message:
"How I sit like Mary…. And stop all that Martha. 😋 My bible geeks will know what I mean."
Since 2014, the dynamic of the former Miss Guam's relationship with entertainer Nick Cannon has been in the spotlight. Recently, the pair welcomed their second child together.
This came in line with rumors that the pair were back together. They became parents to a baby girl, Powerful Queen Cannon, a few days before Christmas.
De La Rosa released photos of her maternity shoot with Cannon in April.
On her Instagram page, Bell announced the excellent news, showing images of her family celebrating the baby's birth while basking in the spirit of Christmas. 
She gushed over the baby's water birth, noting that Cannon was by her side.  Her first child, Golden Sagon, was born in 2015, and he and his baby sister are the actor's third and fourth kids.
His first two children, Moroccan and Monroe, are the twins he had in his marriage with R&B legend Mariah Carey. Following their split, Cannon and Carey remained on civil terms.
Early this year, Cannon went under scrutiny after his ex-lover Jessica White accused him of impregnating Bell after she experienced a miscarriage. She added that she found out about Bell's pregnancy on the internet.
White expressed her displeasure, noting that things were a bit rocky in their relationship for a while, but after they settled and seemed to be moving on, the relationship ended. 
Cannon, who has shared that he wished to father five kids, is currently expecting a set of twins with international DJ Aby De la Rosa. De La Rosa released photos of her maternity shoot with Cannon in April.