Serena Williams' Daughter Olympia Wears Little Pink Boots as She Tends to Chickens in Pic
Alexis Ohanian shared a picture on Twitter showing his and Serena Williams' daughter Olympia Ohanian caring for animals as she tended to the chickens. 
Reddit co-founder Alexis Ohanian and his wife Serena Williams are proud parents of an adorable daughter named Olympia Ohanian. 
The couple loves doting on their three-year-old daughter and has shared multiple pictures and videos of the little tot's memorable moments with fans on social media.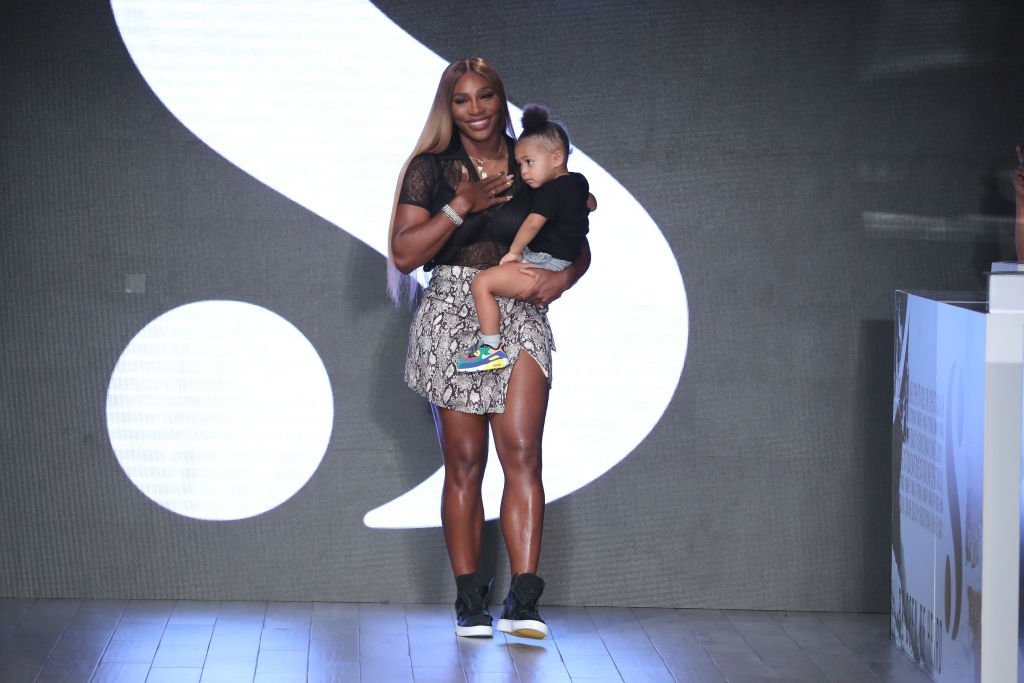 On Wednesday, Ohanian shared another cute picture of Olympia. The precious girl was clad in a white flower-print top paired with pink leggings and pink boots. She also had a pink headband tied around her braided hair. 
With how Olympia was dressed in the snap, one can be forgiven for thinking she was at an event. However, she was busy tending to the chickens in her family's hen house. 
The adorable Olympia stood at the entrance of one of the hen houses and was surrounded by three brown chickens. She looked back at one of the chickens at the moment the photo was taken and seemed as though she was talking to the flightless bird. 
The proud girl dad revealed he was starting to teach his daughter chess like a good Armenian father.
Ohanian's caption to the post was quite hilarious. He had initially posted on his Twitter page that he had big news coming next week, and it does not involve chickens. 
Soon after, he shared the photo of Olympia and the chickens and captioned it, "Sorry, girls." Some of his fans commented on the post, with one of them remarking that Olympia was growing up so fast while another fan gushed over her pink boots. 
On May 18, Ohanian shared another picture of his daughter. In the snap, Olympia dazzled in a pink Minnie Mouse dress and posed like a little princess. Her father captioned the post, "A mood." 
Sorry, girls pic.twitter.com/ChazzxMD4I

— AlexisOhanian.eth 7️⃣7️⃣6️⃣ (@alexisohanian) June 2, 2021
Ohanian, who is also the co-founder of Initialized Capital, is an Armenian-American and he recently shared that he is teaching Olympia chess. 
In a tweet on May 18, the proud girl dad revealed he was starting to teach his daughter chess like a good Armenian father. He also requested for his followers to recommend a handmade Armenian chessboard. 
A mood. pic.twitter.com/ziZic4GqC4

— AlexisOhanian.eth 7️⃣7️⃣6️⃣ (@alexisohanian) May 18, 2021
Ohanian is not the only one who gets to have fun with Olympia. Williams also shares a close bond with her only daughter. Fans got a glimpse of the mom-daughter relationship when Williams shared a video of her and Olympia adorably playing with makeup.
Williams, Ohanian, and Olympia make one happy family, which was evident in a sweet family portrait the entrepreneur shared on social media to close out 2020. Hopefully, they will get to have even happier moments.