Smokey Robinson's Ex-wife Claudette Appears to Age Backwards Posing in a Purple Jacket in a New Video
The ex-wife of Smokey Robinson, Claudette Robinson, looked younger than her age in a new clip she shared on her Instagram page, which showed her donning a purple jacket.
Claudette Rogers Robinson, the ex-wife of American singer and songwriter Smokey Robinson, is 78 years old, but that would have been difficult to tell by looking at a recent clip she shared.
The gorgeous singer took to her Instagram page a while ago to share a video of herself dishing out a lovely smile while dressed in a beautiful outfit. She looked delectable.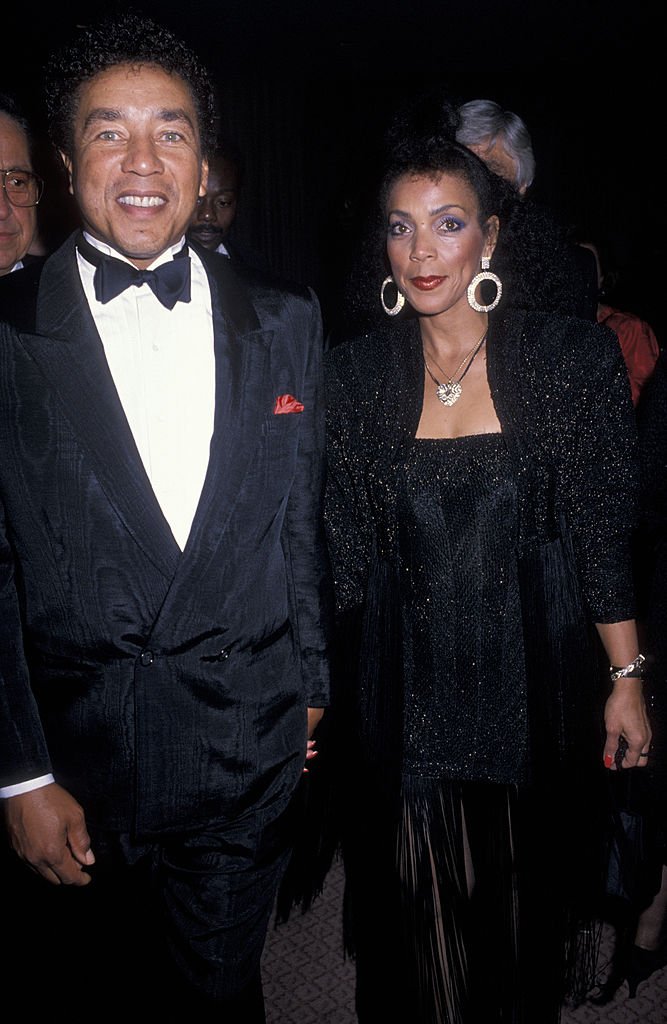 The septuagenarian donned a purple jacket over a baby pink camisole and rocked her look with an array of accessories which included silver earrings, a neck chain, a bracelet, and a beautiful ring. In the video, Claudette audibly said: 
"Happy birthday to all my Gemini brothers and sisters. Enjoy your day as I enjoy my day as well." 
The mother-of-two rocked long wavy blonde hair which fell perfectly over her shoulders. The songwriter also flaunted her red lipstick and it played beautifully on her lips.
The green and white artificial flowers stood elegantly in the background and added a drop of serenity. Underneath the short clip she shared was the caption that read:
"🎉♊Happy birthday fellow Geminis! ♊🎉."
The sweet words which flooded the comments section were a testament to the freshness Claudette showcased. A fan wished the ageless beauty a happy birthday and asked what present she would like. 
[S]he put her singing career on hold to look after the kids. 
Another fan tagged the 78-year-old, strikingly gorgeous. A third user said Claudette was the Queen of SouthSide of New Orleans. The love received was heart-melting.
Claudette is one amazing woman with so many music hits to her name. However, many have little or no idea about the star. Here is some information about the icon that might get many intrigued.
The singer was born Claudette Rogers in 1942 in New Orleans, Louisiana, USA. She is also popularly known as a writer and producer and as once married to Smokey.
The duo tied the knot in 1957 and enjoyed marital bliss before calling it quits in 1986. Their divorce was accompanied by a lot of unresolved issues, including termination rights under the 1976 Copyright Act. 
Smokey was in the process of reclaiming rights to his work when Claudette claimed she deserved a fifty percent share of what he recovered. The reason being that she put her singing career on hold to look after the kids. 
The former lovebirds settled their disputes and have been living well since then. In 2019, the producer released a children's book titled "Claudette's Miraculous Motown Adventure." The book tells the tale of how she became the First Lady of Motown.