Notorious B.I.G.'s Only Son C.J. Resembles Dad Posing in a Brown Hoodie as He Misses Plane in New Pics
Notorious B.I.G.'s only son C.J. Wallace showed his striking resemblance to the late rapper in recent pictures he shared with fans on his Instagram Story. 
To this day, deceased rapper Notorious B.I.G. remains one of the greatest rappers of all time. Many agree that he died in his prime and still celebrate his lyrical prowess. 
Though B.I.G. left the world early, he left a lasting legacy and two offsprings - his daughter, T'yanna, who he shared with his high school sweetheart, Jan Jackson, and son, C.J. Wallace, who he shared with his ex-wife, Faith Evans. 
B.I.G.'s son, C.J., shares a close resemblance with him. Fans observed the striking similarity between father and son in recent posts C.J. made on his Instagram Story. 
He shared two selfies that showed his face covered with a navy blue nose mask. He also wore an olive green LA baseball cap. Part of his beard was visible despite the nose mask. 
In one of the picture's caption, C.J. wrote, "If u [sic] me running thru JFK this morning, just kno..."  In the caption to the second selfie, he concluded the sentence from the first photo by revealing he missed his flight. 
C.J.'s appearance in the second snap showed that he bemoaned missing his flight as he posed by making his eyes' pupils hardly visible. 
B.I.G. was posthumously inducted into the Rock & Roll Hall of Fame to commemorate his musical excellence.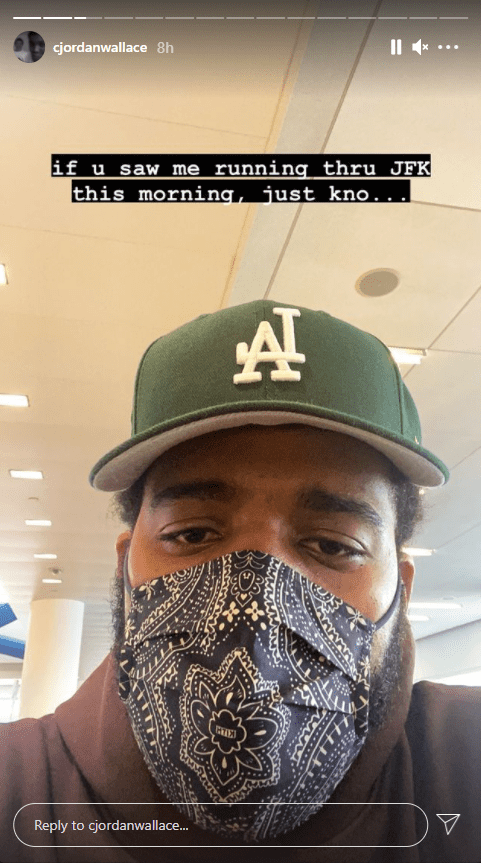 The 24-year-old shared other pictures, including one that showed him posing with a friend on a sidewalk and in front of a store. A gold-haired woman joined him and his friend in another snapshot he shared. 
In another photo, he posed with an elderly woman and the woman from the previous snap. He also carried a cute puppy that was clothed.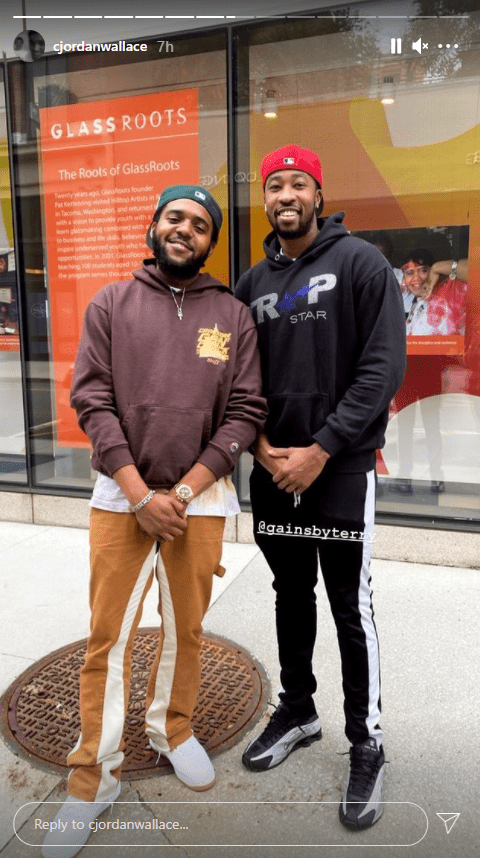 Another picture showed C.J. posing with another elderly woman sporting a Johns Hopkins University T-shirt, the puppy, and the gold-haired woman.
C.J. began making waves in the music industry as a teenager but shifted his focus to acting as he grew older. One of his prominent acting roles came in 2009 when he portrayed the young version of his father in the biopic "Notorious."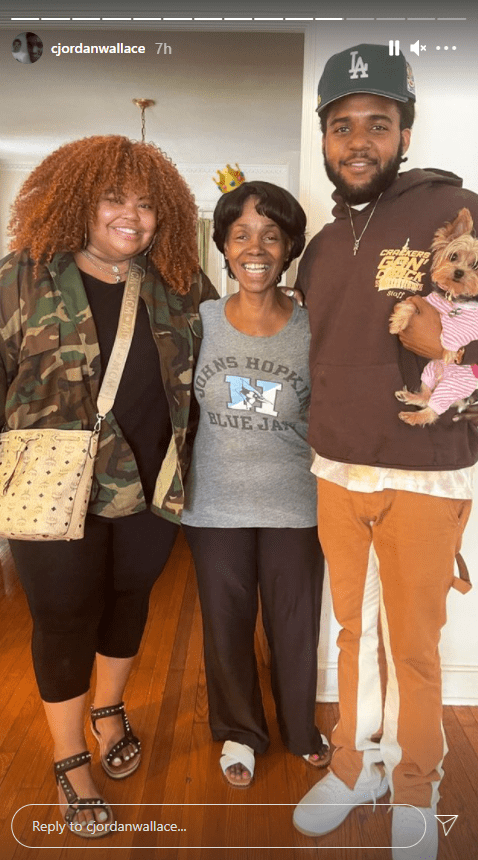 The young adult who reportedly has a net worth of $50 million, intends to honor his father's legacy and has taken multiple steps in that regard. 
In November 2020, B.I.G. was posthumously inducted into the Rock & Roll Hall of Fame to commemorate his musical excellence. C.J. was pleased with the honor bestowed on his late father.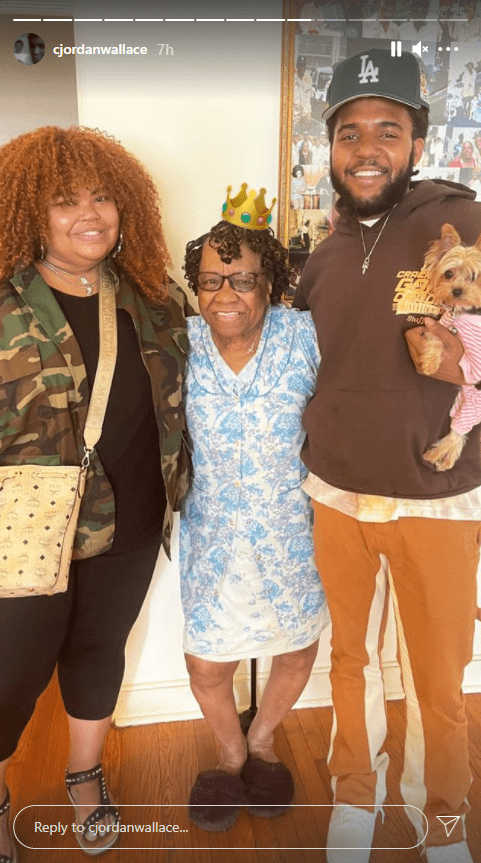 In a chat with People, he expressed his pleasure and said his father would be delighted with it was he to be alive. He also described his father as an icon who deserves to be mentioned among other icons. Frankly, there are no words more valid than those.