Dwight Howard's Son Braylon Once Said He Hates Him — Inside the Family Drama
Dwight Howard's son Braylon once said he hates the basketball star. This came following years of a bitter custody battle between the NBA player and his ex. Take a look inside all the drama.
NBA star Dwight Howard has reportedly been absent from his son Braylon's life. It was, therefore, not a surprise when the 13-year-old said he hates his dad.
From his relationship with Royce Reed to their years-long child custody battle, here's a glimpse into Howard's controversial family drama.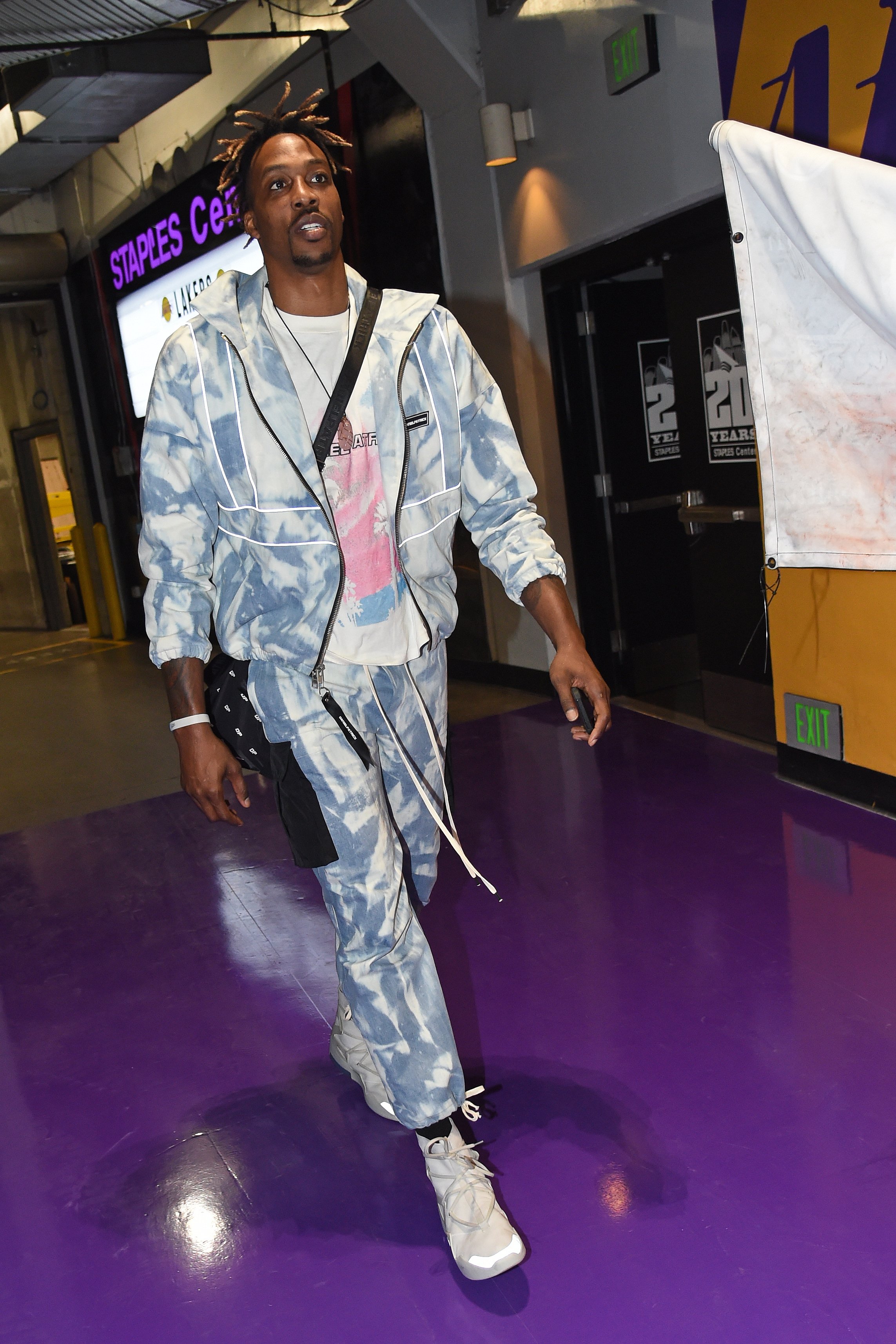 HOWARD AND REED'S RELATIONSHIP
Reed formerly worked as a dancer for the Miami Heat and Orlando Magic. It was at the latter that she met Howard, who was a player on the team.
The two started a romantic relationship and welcomed their son Braylon in November 2007. Not much is known about Reed and Howard's time as a couple, but things soon took a turn.
AN UGLY TURN
About one year after Braylon was born, Reed publicly called Howard out, accusing him of being raunchy and consistently missing his scheduled visits with his son. 
Reed further hinted that Howard had another child in Atlanta. Unsurprisingly, Howard fired back but not with words—with two lawsuits.
In the first lawsuit, Howard asked for $9.2 million in damages, citing that Reed's comments could harm his image and brand collaborations.
Howard's second lawsuit saw him requesting increased custody of their son. But for years, he and Reed were unable to reach a legal agreement.
Howard took things a step further in June 2010 when he asked for an injunction ordering Reed to stop discussing her relationship with him.
The injunction also forbade her from making negative remarks about him in public, but Reed could not abide by the law. Then came another lawsuit.
But Howard refused to accept the accusations as he came out shortly to say he has been a great father to all of his kids.
In September of that year, Howard filed another lawsuit requesting $500 million compensation for Reed's violation of the previous court order instructing her to stop speaking about their relationship publicly.
CHILD CUSTODY BATTLE
The pair's custody battle became more intense in 2010 when Howard picked up their then two-year-old son from daycare without informing Reed.
After discovering what Howard had done, Reed called the Police, who ordered the basketball star to return Braylon to the daycare.
At the time, Reed explained that Howard was not allowed to pick their son from daycare that day. Their lawyers also agreed that the new custody arrangement was yet to be signed.
Two years later and there was still no progress. At one point, Reed filed that Judge Tim Shea, the judge in charge of their custody case, be taken off.
According to the former dancer, the judge was not a fan of women with kids with NBA stars out of wedlock. She shared concerns over how this might interfere in the final ruling.
Reed accused Shea of saying he would grant Howard custody despite the lack of evidence. He also reportedly did not allow her to present her case during a court hearing.
In 2013, Reed was back with another legal case against Howard. This time, she asked a court to order an emergency hearing to find Braylon.
According to her, the little one was visiting Howard in California at the time, but she had not heard from either of them since Braylon got there.
One year later, the pair was back in the news when Reed accused Howard of child abuse after allegedly hitting Braylon with a buckle belt.
Though Police investigated the claims for a while, they later dropped it, leaving Reed extremely infuriated about how her son was treated.
The former dancer explained that even though the Police were sweeping the case under the carpet, Braylon was still terrified of his father.
Only a year later, Reed and Howard decided it was time to call a truce. In 2016, the pair agreed to become cordial for the sake of their son.
BRAYLON AND HOWARD'S STRAINED RELATIONSHIP
Though only 13, Braylon already has a difficult relationship with his famous dad. Last October, Reed revealed that her son was contemplating changing his last name due to Howard's absence over the years.
Reed explained that Braylon had started nursing feelings of unworthiness because of his non-existent relationship with Howard.
Despite the challenges, Reed noted that she was teaching Braylon to forgive those who wronged him, pray and be proud of who he is.
However, Reed's advice might not have worked so well as Braylon soon took to social media only a few days later, saying bluntly that he hates Howard.
But Howard refused to accept the accusations as he came out shortly to say he has been a great father to all of his kids, including Braylon.
The state of Howard's relationship with both Reed and Braylon remains unknown, but hopefully, the trio will sort out their issues someday.