LL Cool J's Wife Simone Cements Fashion Icon Status as She Makes Hamptons Mag's 'Best Dressed' List
LL Cool J's wife recently took to social media with an appreciation post which revealed she had been named "Best Dressed" by Hamptons Magazine.
LL Cool J and his wife Simone Smith are the perfect definition of a power couple. On the one hand, LL Cool J is busy launching projects aimed at reimagining hip-hop fashion, and on the other hand, Simone has been busy ruling her empire. 
She recently reaffirmed her status as an elite fashionista when she revealed she was named one of the "Best Dressed" by Hamptons Magazine.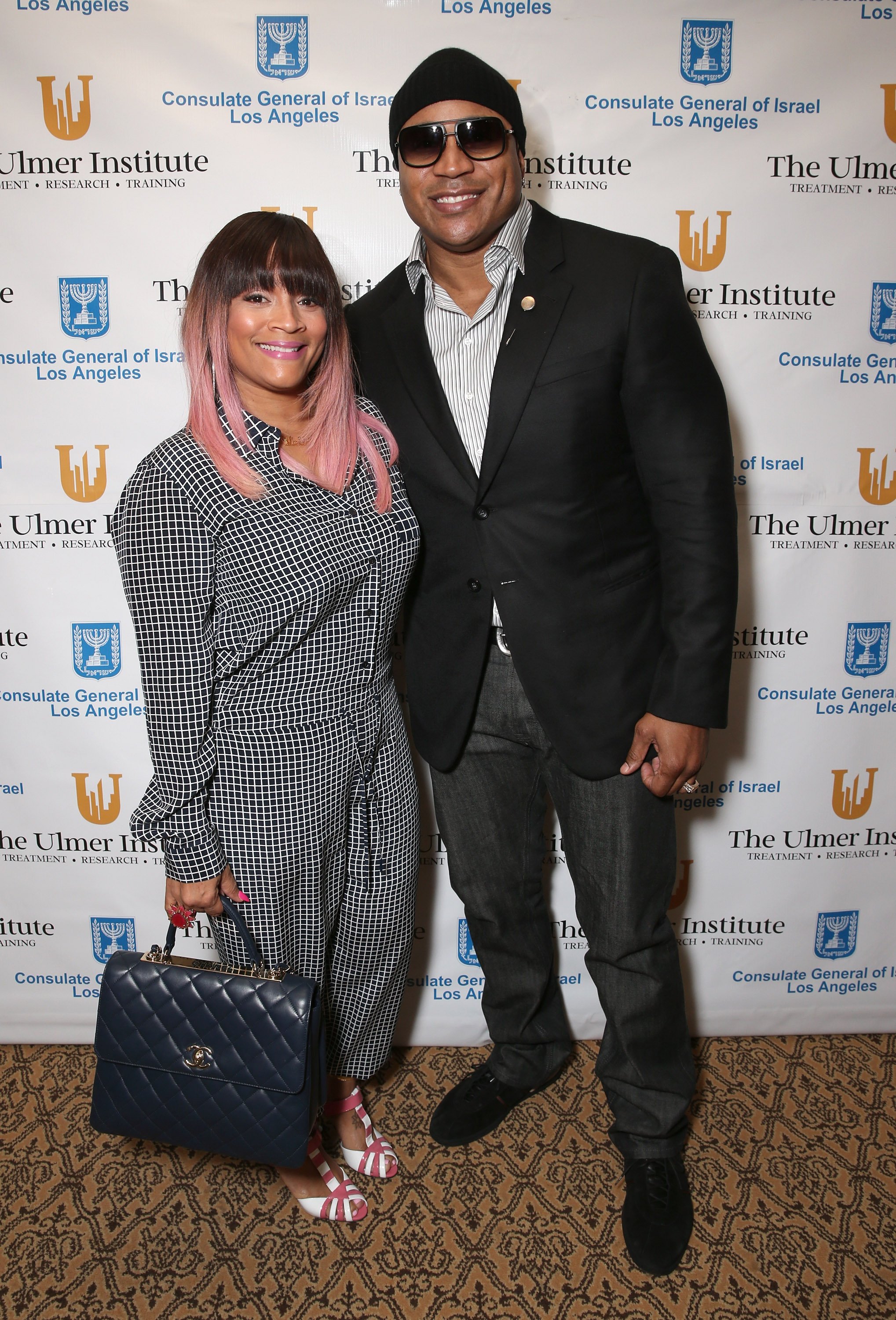 The fashion icon posted a video clip that captured her browsing through the hard copy of the magazine. The page dedicated to her contained a picture of her and LL Cool J, both dressed in all-black outfits. 
They were posed side by side with smiles on their faces, but Cool J had one long finger pointing sideways at his wife as if to say he was only there because of her. Simone wrote in her caption:
"I am so Honored and Flattered to be chosen as one of the 'Best Dressed' in Hampton Magazine! Thank You soooooo much to @lsknyc and @hamptonsmag."
She also gave a shout-out to some other people, including Nina Cooper, whom she declared she could not "wait to hang out with." In her comment section, fans congratulated her on the win while reminding her that she absolutely deserves it.
She used her passion for fabric and sewing to make face masks which she sold at a 15% discount.
LL Cool J and Simone met when they were just teenagers; he had gone to see a friend who offered to introduce him to his cousin. The rapper, who was 19 at the time, would have declined, but then he caught a glimpse of her and changed his mind. 
They dated for eight years before they finally tied the knot in 1995. The two share four kids, one of whom is a designer, just like mother. 
Samaria is their third child and second daughter. She made headlines last year when she joined people doing as much as possible to aid the health workers who had been laboring tirelessly to battle the COVID-19 scourge.  
She used her passion for fabric and sewing to make face masks which she sold at a 15% discount. As much as 50% of the proceeds went towards providing COVID-19 relief. 
With such an empathetic and innovative mindset, there is no doubt fans can expect a lot of big things from Samaria in the future.