Tamera Mowry Posts a Snap of Her Son Aden All Smiles with Their Dog Chloe
Television host and actress Tamera Mowry shared a charming picture of her son, Aden Housley, together with his pet dog, Chloe. Check out the heart-melting photo.
"Twitches" star Tamera Mowry delighted fans with a photo of her eight-year-old son Aden John Tanner Housley, who makes her motherhood journey exciting every day. 
The former "The Real" co-host posted on Instagram a picture of Aden smiling and giggling with the family's pet dog, Chloe, which sported a light pink ribbon on her neck.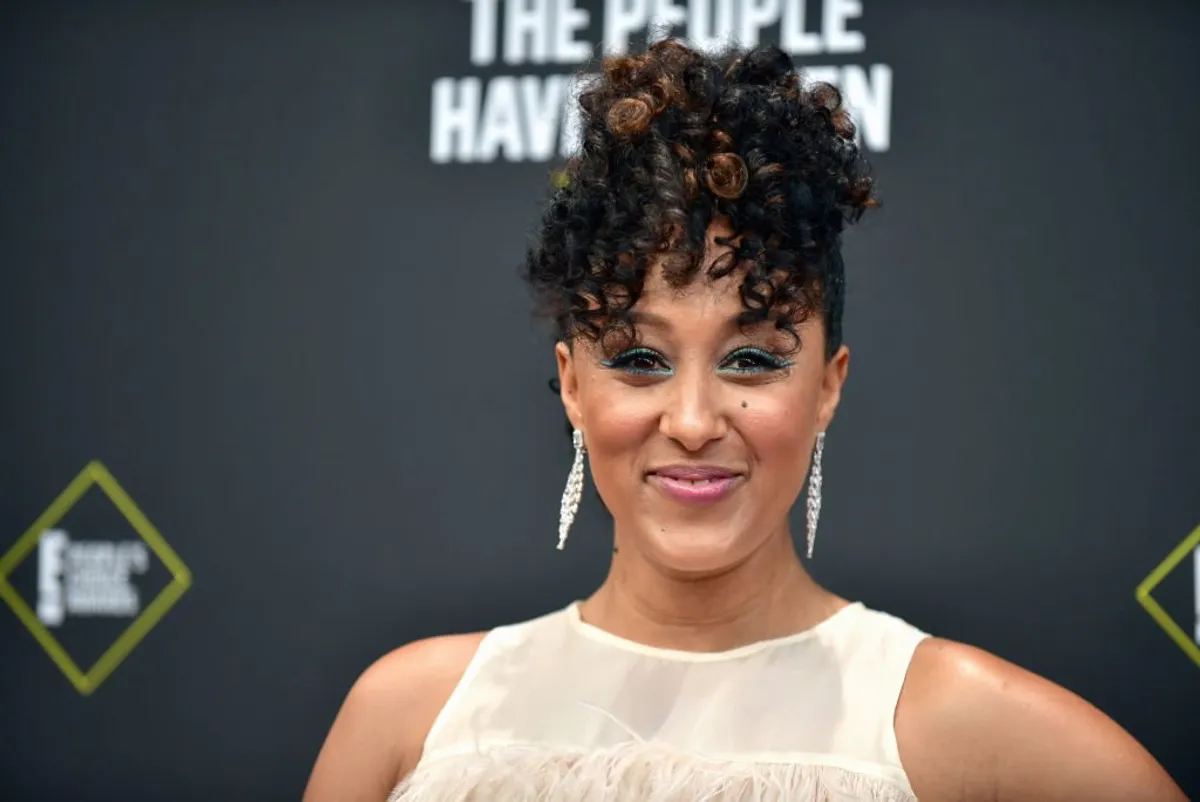 Wearing a plain white shirt and jeans, Aden was lying down on what appeared to be a bed while sharing a fun moment with his pooch. He was giggling with eyes closed.
Aden's heartwarming picture garnered more than 35,500 likes, which showed how irresistible the boy was to Mowry's fans. The proud mother captioned:
"This is what it's all about. 💕"
Mowry, who also has a five-year-old daughter named Ariah, expressed that she enjoys her career just as much as she loves spending time with her children at home. 
She shares her two children with her husband, Adam Housley, an award-winning journalist. The workaholic mother said being with her babies will always be the best feeling in the world.
Fans admired Mowry's precious son, who appears to be growing taller each day. One of the followers shared the same feeling as Mowry about children, writing, "Absolutely agree."
Mowry and Housley, who tied the knot in May 2011, welcomed Aden in November 2012. During her pregnancy journey, the doting mom noted that she learned the value of patience.
She also wants to teach her children a strong sense of accountability.
The "Sister, Sister" star gave birth to Ariah in July 2015. With her daughter's birth, Mowry seems to be content with having only two children in the family.
In a previous interview, she said she was done having children. The former child actress explained that her children were at the age where parenting is hard work. 
So instead of expanding the family, she wants to focus on instilling good values in them. She also wants to teach her children a strong sense of accountability. 
Apart from learning their responsibilities at a young age, Mowry also wants her children to develop a habit of taking care of themselves and their surroundings. 
As soon as the children could understand their surroundings, Mowry said she and her husband will address the differences between male and female perspectives.