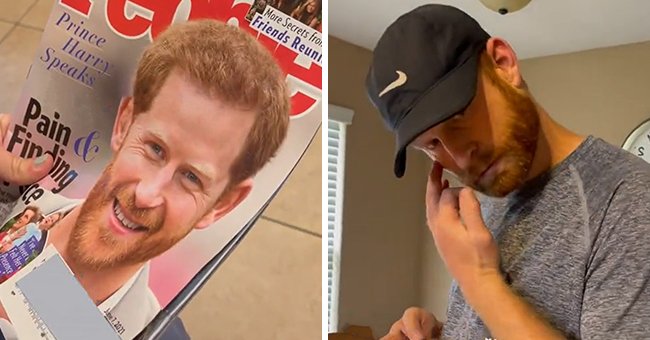 tiktok.com/@heavenstoberts
Toddler Mistakes Prince Harry for Her Dad and the Hilarious Moment Goes Viral
This month, a woman took to social media to share a short clip of her baby daughter, mistakenly identifying Prince Harry as her father on a "People" magazine cover photo.
Last Wednesday, Elizabeth Ganus took to her TikTok account to share an adorable video of her daughter. In the clip, the mother held a "People" magazine, and on the cover was Prince Harry.
Ganus asked her daughter who the man on the cover was, and the child confused the statement thinking her mother was asking who she was. The child responded, "mama."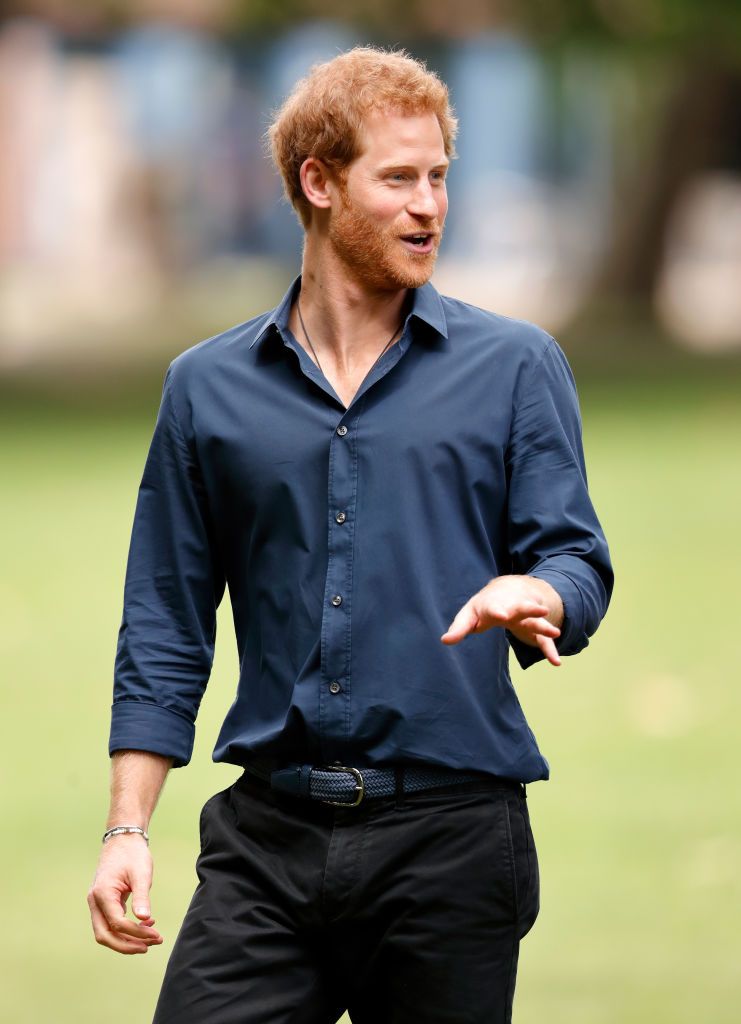 Prince Harry during a visit to a StreetGames "Fit and Fed" summer holiday activity session in Central Park, East Ham on July 28, 2017, in London, England | Photo: Max Mumby/Indigo/Getty Images
Shaking the magazine a bit, Ganus made it clear to the little girl that she was asking about the person who was on the magazine. That's when the child confidently replied:
Then to show why the little girl thought Harry was her father, the mother turned the camera to show her husband standing while on his phone. The man was the spitting image of the royal!
He wore a cap and had the same facial structure and the ginger beard! Ganus's husband seemed clueless and uninterested in what was happen before he went back to his phone.
The clip has since gone viral, and people have been shocked to see how alike Harry and Ganus's husband were. In the caption of the post, the TikTok user noted how her husband was a celebrity lookalike.
The clips showed the royal [Prince Harry] pulling his wife's ponytail out of her shirt...
Besides being mistakenly identified as the little girl's father, the Duke of Sussex has fallen victim to theft from a different little girl. In September 2017, a video went viral because of a child stealing from the royal.
Emily, then-2, was recorded while sitting on her mother's lap right next to Harry at the Invictus Games volleyball match in Toronto when she started eating Harry's popcorn with no permission.
The Duke was fixated on the conversation he was having with a man sitting next to him and didn't seem to notice the child dipping her hand in his box. When he finally noticed, he moved the popcorn away from Emily.
However, he ended up sharing his popcorn with her and even posed for some fun images to show there were no hard feelings. Harry is generally known for being a loving and generous person.
A video compilation done last February showed how attentive Harry was to his wife, Duchess Meghan. The clips showed the royal pulling his wife's ponytail out of her shirt and settling her hair when a gust of wind messed it up.
Please fill in your e-mail so we can share with you our top stories!