'My 600-LB Life' Star Melissa Morris Looks Stunning Today: Inside Her Life after the Show
"My 600-LB life" star Melissa Morris looks stunning after appearing on the TLC series almost 10 years ago. Here is what she has been up to.
Melissa Morris was the first person to appear on the TLC weight-loss show "My 600-LB Life" in 2012. When she appeared on the show, she weighed 653 pounds and was desperate to lose weight. 
However, with help from Houston-based surgeon Dr. Younan Nowzaradan, AKA Dr. Now, Morris lost a considerable amount of weight through gastric bypass surgery, regular exercise, and diet changes.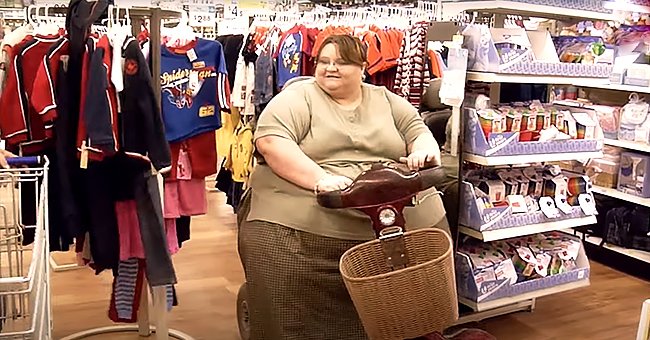 Morris' life has changed since she appeared on the show. Firstly, she accomplished one of her biggest life dreams, which was to have children. During the show, she made it very apparent that she wanted to start a family. 
Despite being told that she had a low chance of conceiving, Morris was able to have three children. In May this year, she shared a gorgeous photo of herself and her daughter and captioned the photo:
"Me and My BABY Allona ❤️"
The former reality star has shared photos of all three children on her Instagram account. She shares them with her now ex-husband, Chris, who admitted on the show that he had a hard time saying no to Morris. 
Morris is definitely looking stunning and happy in recent photos. However, in 2018, during the reunion show, " My 600lb Life: Where Are They Now?" she shared that she was going through a difficult time. 
In terms of career, Morris has a great job working for Dr. Now.
She explained that she had gained 100 pounds during her three pregnancies and was having a difficult time keeping the weight off during her separation with Chris, as she was now a single mother. 
Morris admitted that she and Chris had tried to stay together for the children, but they were just not happy anymore. She revealed that their divorce came as a relief, but it was still difficult:
"I thought I was holding on for my kids, but it made it painful for all of us. Divorce is a hard thing to go through."
The mom is now focused on raising her three gorgeous kids. However, her biggest fear is the possibility of passing on her bad relationship and bad habits with food to her children.
Morris seems to be in a good place as she is focused on how she feels. She shared a photo on Instagram and stated that she was no longer letting her weight or the opinions of others determine her beauty. 
In terms of career, Morris has a great job working for Dr. Now. She also speaks publically about her weight loss journey to help others. In addition, she has been a weight watcher sponsor for several years now too. 
Besides enjoying motherhood and inspiring others, Morris has enjoyed fun activities, including going to concerts and basking in the sun on the beach. Other stars from the show had dramatic weight loss including Lashanta White.