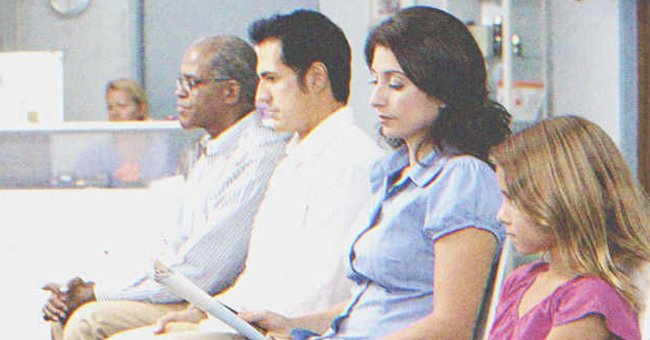 Shutterstock
Woman Insults a Sick Girl on a Hospital Queue, Doctor Teaches Her a Lesson — Story of the Day
It was a hot summer day. There was a long line of people in front of Dr. Simpson's office. Suddenly a pale girl began to walk towards the door of the office. One of the women sitting in line stopped her. The girl said that she was scheduled for a doctor's appointment and came just in time. However, it did not matter to the woman and she began to insult the girl. Dr. Simpson heard everything perfectly and decided to teach a woman respect.
Dr. Simpson is a known doctor at a local hospital who served many free of charge in the past. However, one hot summer day, the line outside his office was significantly longer than usual that people had to stand.
A few minutes before two o'clock, a pale girl around 15 began walking towards the office door. As she walked past the queue, one woman, Mrs. Baits, standing in line, shouted, "Hey young lady! Why are you ignoring the line?"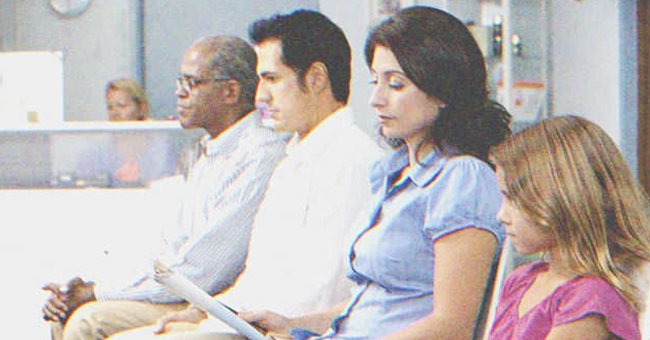 People lining up outside a clinic. | Source: Shutterstock
The teen turned around and answered in a hoarse voice, "I'm scheduled for an appointment with Dr. Simpson at two o'clock. I'm just in time." Mrs. Baits rolled her eyes and replied indignantly:
"So? What difference does it make who is registered for what time? I've been standing here for an hour to get an injection that will last no longer than 20 seconds."
The woman added that she was first in line and won't let the girl through. "But I need it in time," the teen whispered. "Everyone needs it in time. And don't you dare argue with your elders. You are rude, and you should be ashamed!" Mrs. Baits yelled.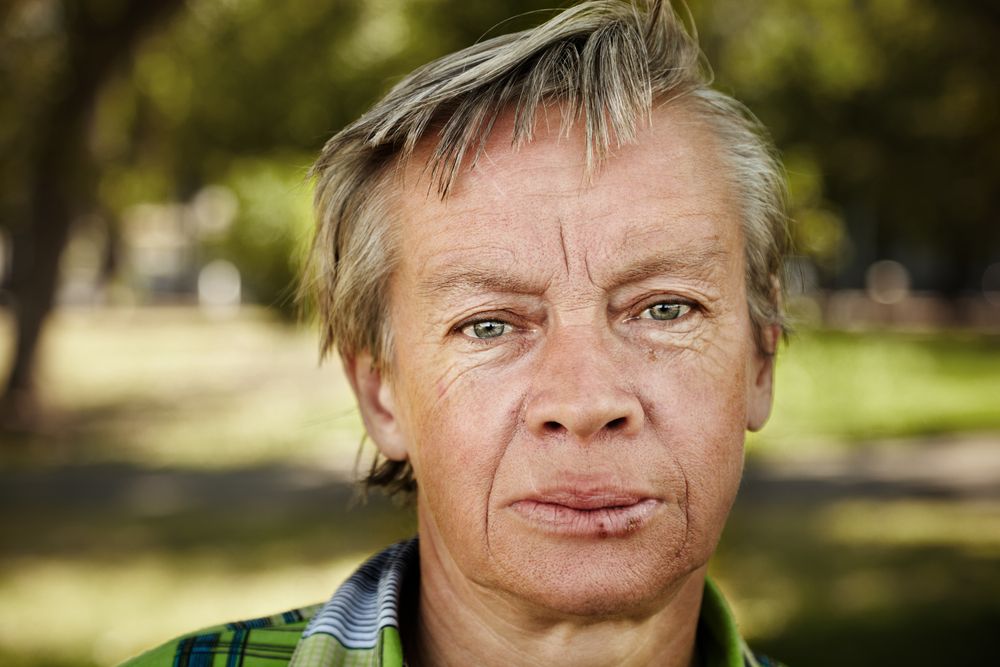 A woman looks at the camera displeased. | Source: Shutterstock
The girl lowered her head and walked towards the end of the line. A little behind the mean woman stood an elderly lady who overheard the conversation. She called the teen said, "Here dear, stand before me. We'll try to get you inside just in time."
Similarly, Dr. Simpson overheard the conversation as his door was slightly open. He walked out of the office, looked at the line, and called Janet inside. The pale girl walked behind the doctor with her head lowered while the evil woman sighed and rolled her eyes.
When it was Mrs. Baits' turn, she entered the office and sat down. As soon as she began talking about her health, Dr. Simpson interrupted her and said, "I'm sorry, but today, I will not serve you."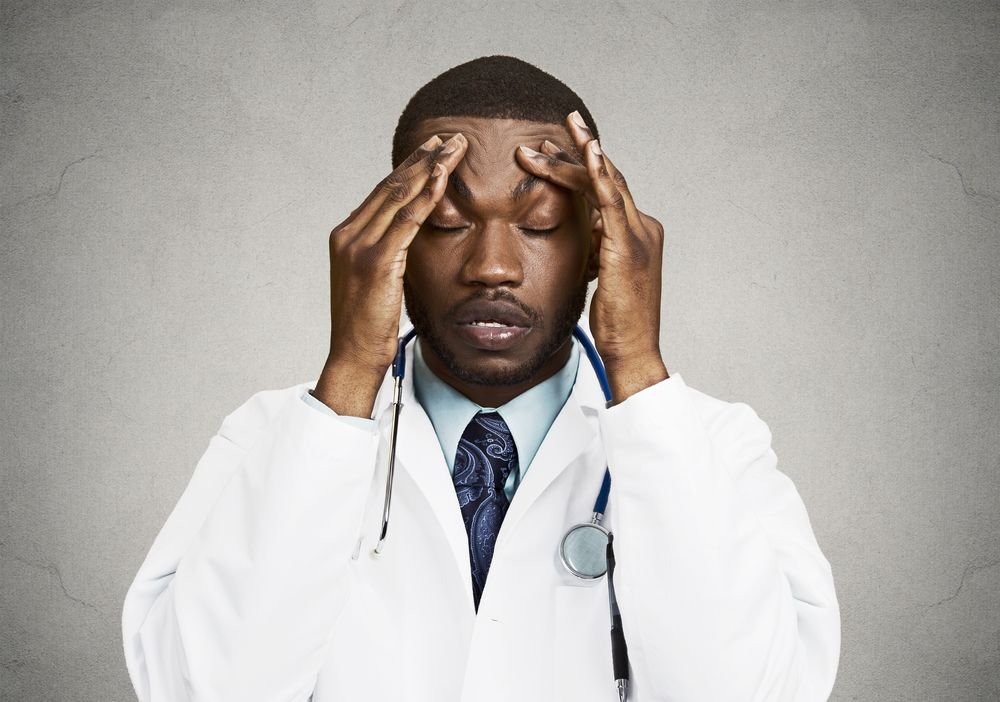 A doctor looks upset while running his temples. | Source: Shutterstock
Mrs. Baits was shocked at what Dr. Simpson said and politely asked why. "I heard you talking to Janet," he replied. "The girl has a serious illness and needs to receive her medication on time every day. Otherwise, she could die."
"But I didn't know," Mrs. Baits muttered. "I just waited for an hour." Then, before she could go on, Dr. Simpson interrupted her and told the woman that he should only be receiving patients by appointment but still, he serves everyone, including those who do not register.
"We are on an appointment-only policy, but I still help those who do not set up an appointment like you. Because of this, I sit at work until ten o'clock in the evening when I only have to be here until six o'clock," he said.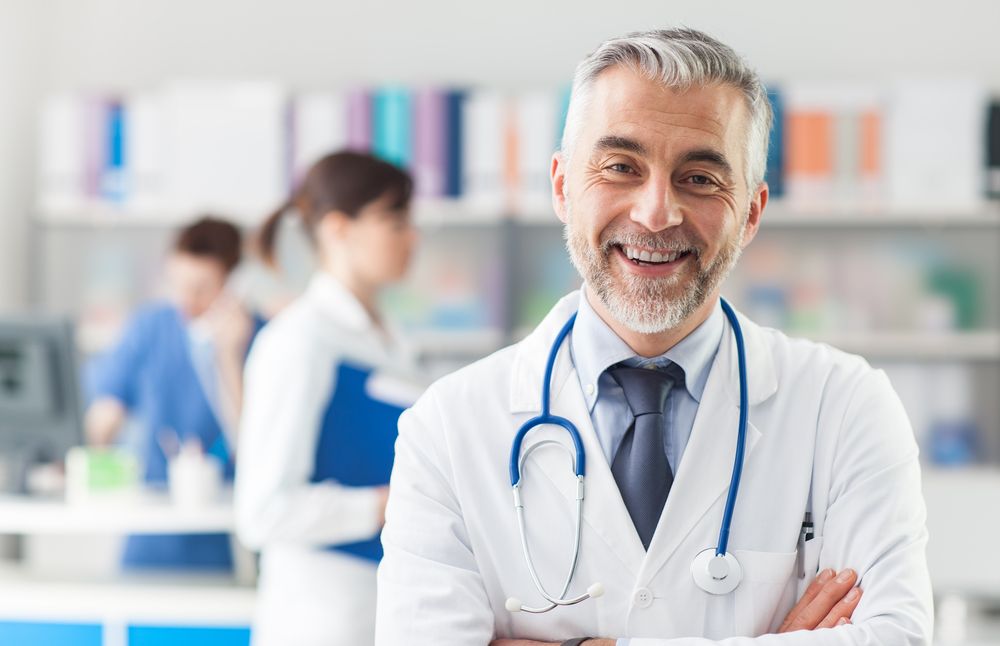 A doctor smiles at the camera. | Source: Shutterstock
Mrs. Baits was speechless and quietly asked the doctor what she should do as she needs the injection. Dr. Simpson told the woman to set an appointment for tomorrow and come on time.
However, he also told her to find someone who could teach her politeness and good manners. Upset, Mrs. Baits left the office and set an appointment with the doctor for the following day.
The next day, Mrs. Baits came to the clinic on time and walked through the queue. As she passed everyone, an older woman started yelling at her for being rude as she ignored the line.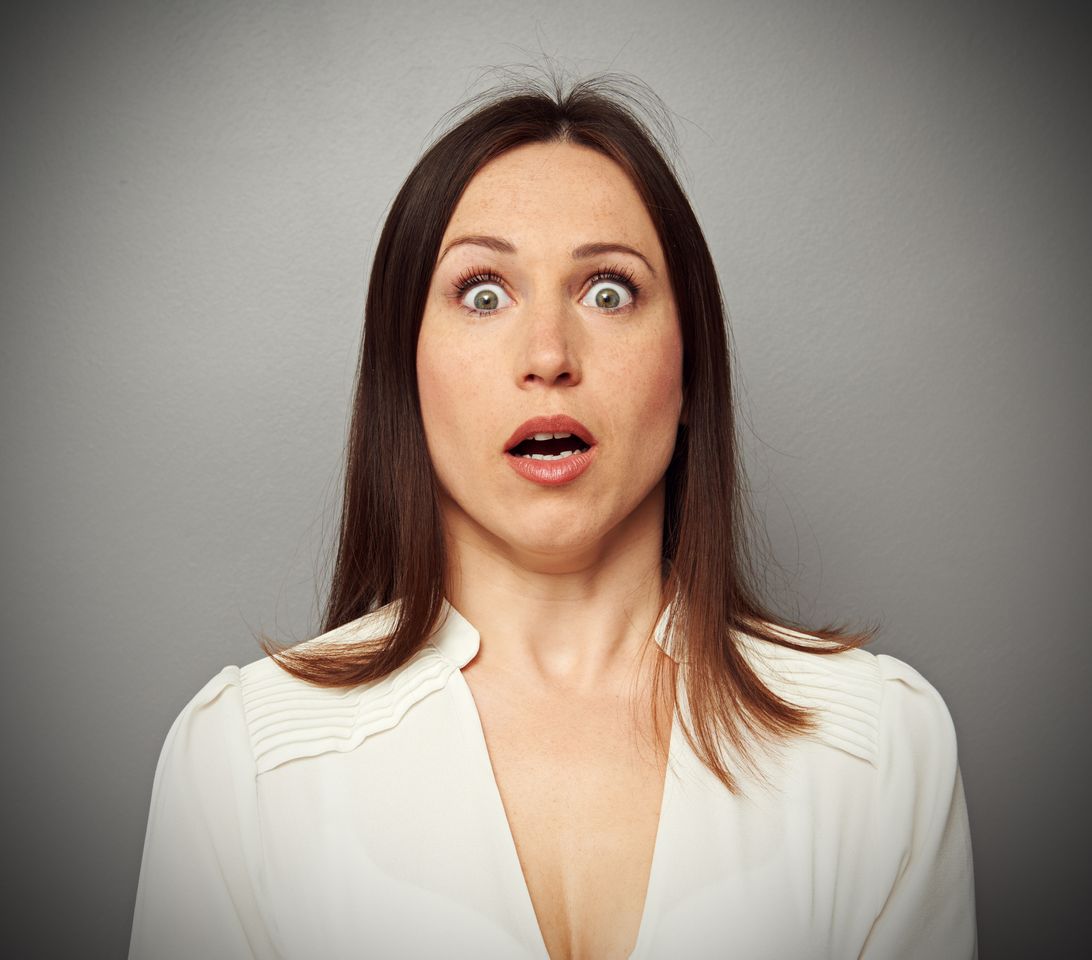 A woman looks shocked at the camera. | Source: Shutterstock
Dr. Simpson came out of the room and kindly invited Mrs. Baits into his office while looking menacingly at the older woman. Mrs. Baits entered the room pleased as Dr. Simpson invited her inside but was also ashamed of how she behaved the day prior.
What can we learn from Mrs. Baits' story?
1. Be kind to everyone because you do not know what they are going through
2. Being polite applies to all ages, not only adults
Share this story with your friends. It might inspire people to share their own stories or to help someone else.
Did you like this #storyoftheday? For a similar read, find out what important life lesson a deaf taxi driver taught a rude businessman.
Any resemblance in this story to actual events, locales, or persons, living or dead, is entirely coincidental.
Please fill in your e-mail so we can share with you our top stories!