Florence Griffith-Joyner's Biopic in the Works and Tiffany Haddish Is Set to Play Lead Role
Veteran comedian and actress Tiffany Haddish is set to play the late track-and-field superstar Florence Griffith-Joyner in an upcoming biopic. Check out the details here.
Tiffany Haddish, one of today's best comedians, will soon star in a film about Olympian Florence "Flo-Jo" Griffith-Joyner, known as the world's fastest woman.
Besides playing Florence, Haddish will produce the biopic film, according to Variety. She will co-produce the movie with Greg Economou and Basil Iwanyk, the CEOs of Game1.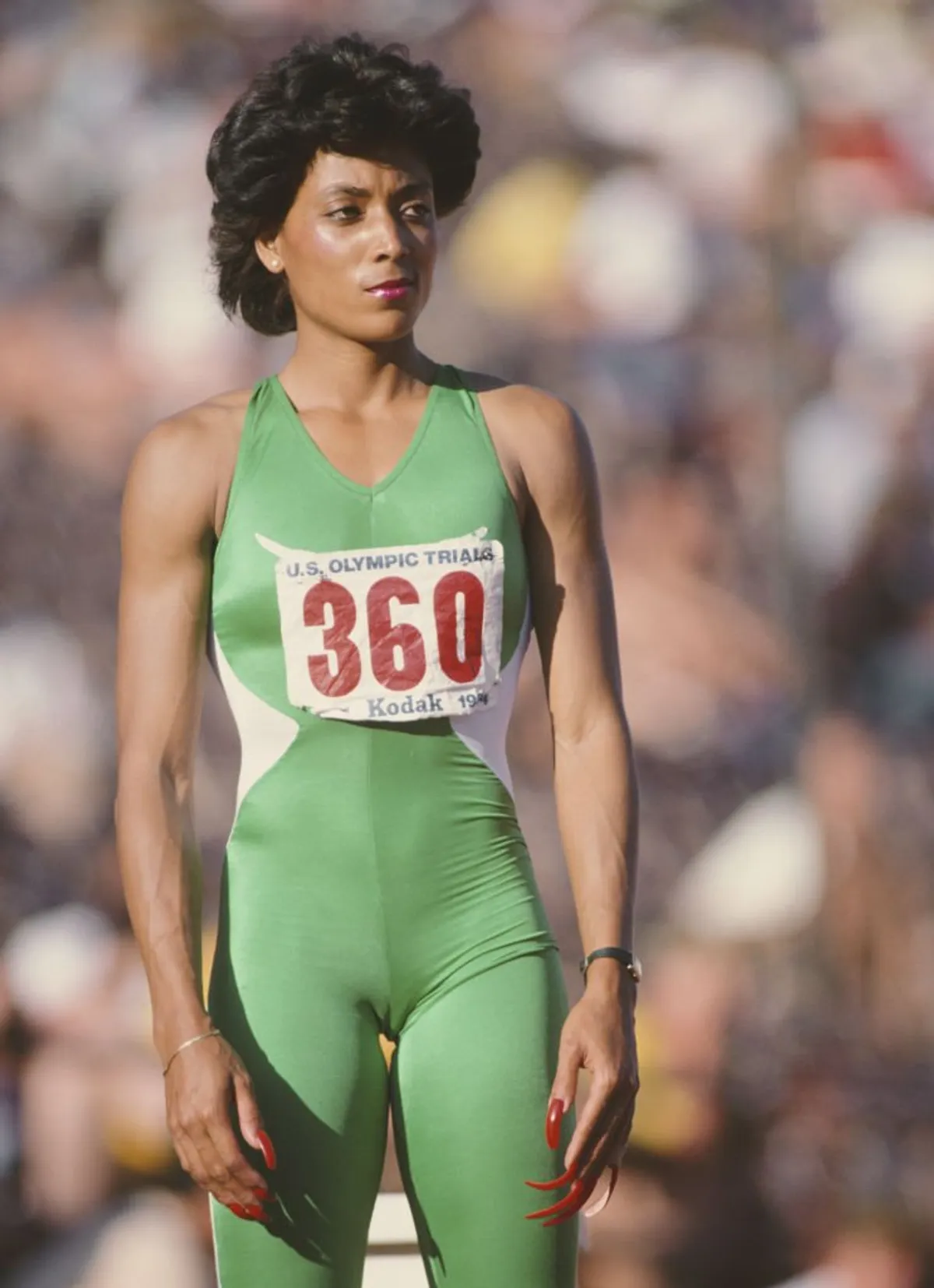 Iwanyk said they are privileged and thrilled to partner with Haddish, noting that the actress has established herself as one of today's greatest entertainers.  
To produce the film authentically, Haddish and Game1 tapped Florence's widow and coach, Al Joyner. In addition to being a producer, Al will serve as the project's creative consultant.
Al, who shares a daughter with Florence, has started to train Haddish to emulate his late wife's methods, which led her to become the track-and-field superstar in U.S. sports history. 
Haddish seems to be in the right place at the right time to play Florence. As Variety reported, the "Girls Trip" star noted that she was one of her heroes growing up. The 41-year-old movie star said:
"My goal with this film is making sure that younger generations know my 'she-ro' Flo-Jo, the fastest woman in the world to this day, existed."
She said she's dedicated to telling Florence's story the way it should be. For his part, Al said he was pleased to collaborate with Haddish and hopes that people will like their future film.
Like Haddish, many fans and aspiring track-and-field athletes idolize Florence. Unfortunately, the late Olympian passed away in her sleep in September 1998 due to an epileptic seizure. 
Although she died several years ago, Florence's mind-blowing 1988 record is still alive in the minds of many. Her record of 100-meter and 200-meter sprints remains unbreakable to this day.
Florence's fashion sense influenced many Hollywood celebrities.
In addition to being a world record-holder, Florence was a style icon in the world of sports. The late sprinter, who had a flashy personality, was known for her signature one-legger running suit. 
One of the eye-catching suits she wore was a purple-blue suit she wore at the 1988 Summer Olympics in Seoul, South Korea. It had one leg covered up while the other leg was exposed.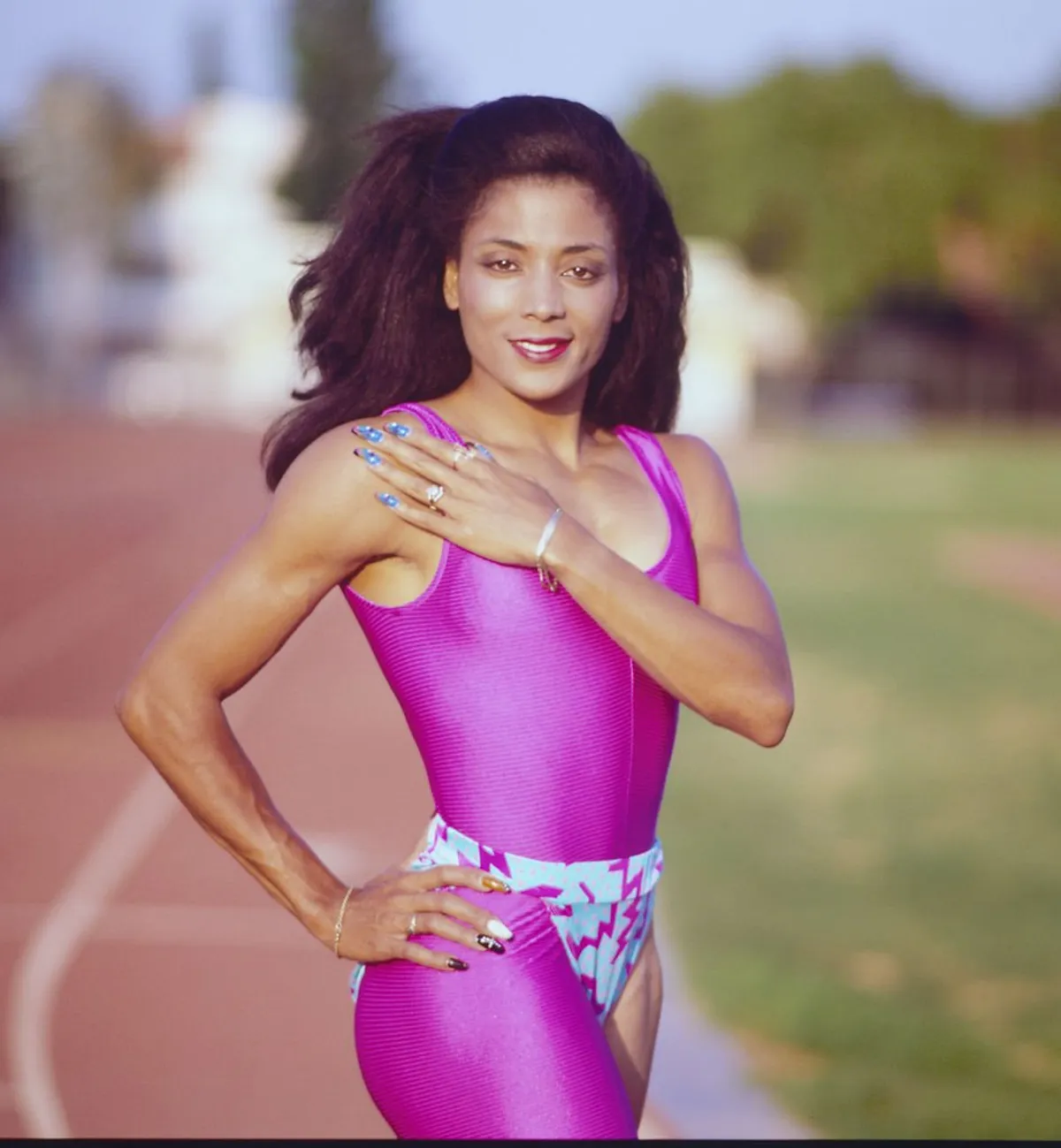 Florence's signature sense influenced many Hollywood celebrities. Former Destiny's Child band member Beyoncé dressed up as the sports icon during Halloween in 2018.
She sported long acyclic red nails, another signature look she followed from Florence. She matched her costume with her husband, Jay-Z, who dressed up as former Olympian Tommie Smith.