Today: Prince Harry Will Not Pick Brother William as Godfather for Newborn Daughter Lilibet Diana
According to royal experts, Prince Harry will not pick his brother, Prince William as a godparent for his daughter Lilibet. 
Prince Harry and Meghan Markle welcomed their second child, Lilibet Diana Mountbatten-Windsor, on June 4, 2021, and royal experts and commentators are now speculating about who will serve as her godparents. 
Although most christened children only have two godparents, it is very common for royal children to have anywhere from four to eight godparents. So Lilibet could potentially have a few.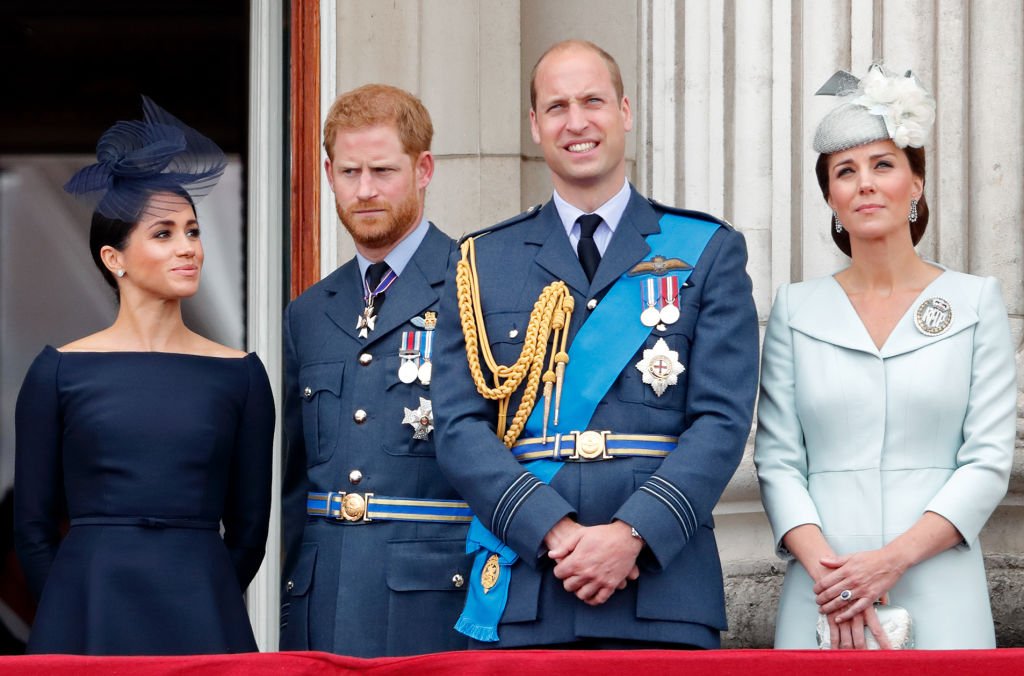 The "Today" hosts spoke to NBC royal commentator Daisy McAndrews about the latest royal birth, including the significances behind the newborn's name, family relationships, and possible godparents.
While discussing the newest royal family member with "Today's" Hoda Kotb and Savannah Guthrie, McAndrews stated that although she was not aware of who Lilibet's godparents would be, Prince William would not be one of them:
"Lots of rumors about who the godparents are going to be, and I can tell you it won't be William. Now that's because the royals don't do siblings as godparents."
Furthermore, Prince Harry was not chosen by Prince William and Kate Middleton to be a godparent to any of their three children, Prince George, Princess Charlotte, and Prince Louis. Instead, they opted for close friends and cousins. 
The Duchess of Cambridge and Prince William are also not godparents to Harry and Megan's first child Archie. Instead, his godparents are Tiggy Pettifer, the brothers' former nanny, and Mark Dyer, who is one of Harry's former mentors. 
Prince Harry is a godfather to several children, including his cousin Zara Tindall's second child, Lena.
McAndrews said that Archie's godparents were very British choices. Still, Lilibet's godparents are most likely going to be Americans, reflecting the Sussexes' choice to base themselves in the US.
Furthermore, another royal expert, Marlene Koenig, said she would be amazed if Harry and Meghan choose either Kate or William as a godparent. However, she explained it might help to mend their relationship:
"But it would also perhaps be a good way to begin the healing of tension between the two brothers right now."
Koenig also speculated whether the Sussexes would even have a christening, now that they have stepped away from the royal family as senior working members. In this case, they might opt to have a private ceremony. 
Prince Harry is a godfather to several children, including his cousin Zara Tindall's second child, Lena. He became her godfather in 2019 and attended her christening which was held at St. Nicholas Church in Cherington, Gloucestershire.
Most royals opt to choose close friends and non-immediate family members to take on the role of a godparent. The Cambridge children all have several godparents each made up of their parents' close friends. 
So far, there is no indication of who will be Lilibet's godparents. However, many think the Sussexes will choose people who reflect their new life in the US and people who can be close to the family.