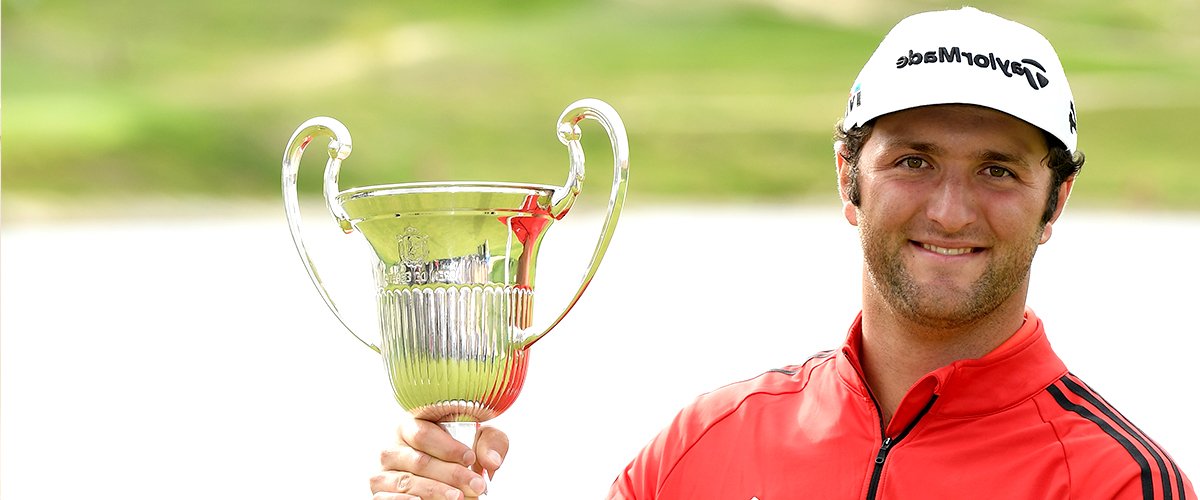 Getty Images
Kelley Cahill Is Jon Rahm's Wife with a Stunning Body — Get to Know Her
Professional golfer Jon Rahm is married to Arizona State University alum Kelley Cahill. Rahm is not the only athlete in the family as she played tennis and completed a triathlon.
Originally from Lake Oswego, just south of Portland, Cahill studied at Arizona State University. She met and began dating Rahm during that time, and they have been together ever since.
While Rahm is definitely a talented athlete, Cahill is not too far behind. After playing tennis at Chaparral High School in Scottsdale, Arizona, she was listed as a two-star recruit.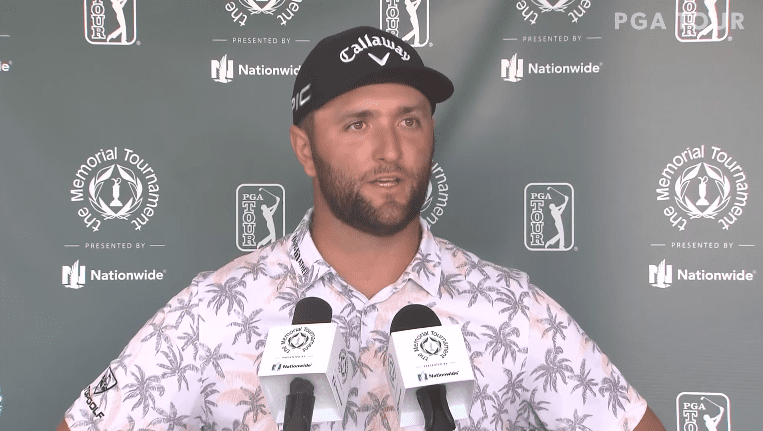 Jon Rahm during a flash interview at 2021 Memorial Tournament in June 2021 | Photo: YouTube/Tengolf Televisión
Once in college, she tried out for the track and field team, especially on javelin. Her career-best throw was 34.92 meters at the 2013 ASU Invitational. The following year, she tried out again and finished eighth.
Although Cahill is not that active on social media, she shared some photos of the events she competed in. In July 2013, she completed a triathlon, her first in six years.
The exact day Jon Rahm and Kelley Cahill began dating is unclear. They made their relationship Instagram-official on February 8, 2016. As shown on the golfer's post, they went to his first Super Bowl together.
About a year later, Cahill made headlines after Rahm shared a video of his girlfriend throwing a football 30 yards and into a bucket. "She throws a mean spiral!!" wrote the golfer in the caption.
The unusual name of Kelley Cahill and Jon Rahm's son, Kepa, is Basque.
Shortly before the 2018 US Open, Rahm popped the question with a ring he designed with help from jeweler Nancy Stuard, the wife of golfer Brian Stuard. Rahm revealed he was not nervous at all as he was sure Cahill would say yes. He added:
"It's supposed to look like a crown and an engraving inside. […]. It wasn't exactly what she wanted, but she loves it. It's a little more personal like that."
Jon Rahm and his girlfriend Kelley Cahill tied the knot in December 2019 at his childhood church in Bilbao, Spain. He confessed marrying at that church was special because he used to go there with his grandmother.
In November 2020, the couple announced they were expecting their first child together. Their baby boy, Kepa Cahill, joined the family on April 4, 2021.
Rahm, one of the top golfers in the world, pointed out that it was the greatest day of his life. He took to social media to share some photos of Cahill holding their newborn.
The unusual name of Kelley Cahill and Jon Rahm's son, Kepa, is Basque, as the couple agreed to honor his heritage that way. They chose that one specifically because it was easier for Cahill to pronounce. Congratulations to the new parents!
Please fill in your e-mail so we can share with you our top stories!