Body of Dead Child Found in Texas Motel Identified as Missing 6-Year-Old Samuel Olson
The body of a dead child found at a motel in Texas this month was identified as a missing 6-year-old boy named Samuel Olson.
The body of a young child found at a motel in Jasper, Texas earlier this month was identified as six-year-old Samuel Olson, who was reported missing by his father on May 28. 
The child's body was found five days after he was reported missing. His father's girlfriend, Theresa Balboa, was taken into custody by Jasper Police at the motel after they received an anonymous tip through CrimeStoppers.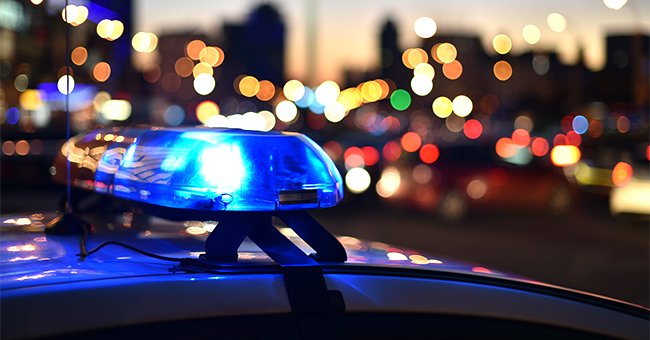 Balboa has been charged with tampering with a human corpse, and her bond is set at $500,000. Another $100,000 was added to the bond as she was charged with choking Samuel's father, Dalton Olson. 
Although the child was reported missing at the end of May, Balboa's live-in roommate told detectives that she had told him Samuel had died around May 10. He had even seen his bruised and unresponsive body lying on a bed in the home. 
Suspect will likely face additional charges in death of 5-year-old Samuel Olson https://t.co/bwMU4t9kRa pic.twitter.com/LCRaWPFpEC

— New York Post (@nypost) June 8, 2021
The roommate told detectives that he and Balboa placed Samuel's body in the bathtub at their Webster apartment for a couple of days before wrapping the body in a plastic tote and moving it to a storage unit at 16650 Highway 3.
The man then booked a room under his name at the Best Western Inn on West Gibson Street. Camera footage captured a woman and a man dragging a plastic bin into room 106. 
Police believe the child could have been missing from as late as April 30.
Theresa Balboa, the girlfriend of Samuel Olson's father, has been charged after a body believed to be the missing 6-year-old boy was found in a motel room in Jasper, Texas.​ https://t.co/TJgCCf83dm

— ABC 7 Chicago (@ABC7Chicago) June 2, 2021
The man who said he drove Balboa to Jasper contacted CrimeStoppers to report the incident. After receiving the tip-off, Jasper police arrived at the motel and questioned Balboa. They later found the young boy's remains. 
Police officers first became suspicious of Balboa as her story did not add up. She told police that the child's mother, Sarah Olson, had taken her son, but that was later proved false through video footage. 
Body of missing Texas boy, six, is found stuffed inside a tote bag in motel room https://t.co/MrttBGAfhc pic.twitter.com/3pjQ2TNeug

— Daily Mail US (@DailyMail) June 2, 2021
The heartbroken mother last saw her son last year, around his fifth birthday on Memorial Day weekend. She has primary custody of her child but has been fighting to get her son back after he was not returned to her in January 2020. 
Samuel's father is not currently facing charges. He told police officers that Balboa had his son since April 30. Police believe the child could have been missing from as late as April 30, as it was the last time he was seen at school.
#UPDATE - A woman is under arrest after police say a child found dead inside a tote bag at a motel is believed to be a boy missing from a city in Texas. Authorities in Houston had been searching for Samuel Olson since May 27. https://t.co/NhhjVAEVNI pic.twitter.com/4U1SZFHfIz

— CBSDFW (@CBSDFW) June 2, 2021
Houston Police Assistant Chief Heather Morris said to CNN that Balboa could face more charges after the autopsy is completed. The investigation is still underway and being conducted by the Houston Police Department.
Samuel's grandmother, Tonya Olson, told the outlet in an email that the family is shocked by the situation. She stated that neither her son nor any of their family was involved in the young boy's passing.