Bonnie Bartlett Is William Daniels' Wife of 70 Years and Mom-of-3 — Meet the Actress
Actor William Daniels is a proud husband to Bonnie Bartlett, whom he has been married to for 70 years. From her acting career to her role as a mother, here's a look into the actress' life.
Bonnie Bartlett has been married to her husband William Daniels for nearly seven decades, and over the years, the couple has enjoyed nothing but bliss in their union.
But asides from being Daniels' wife, Bartlett also enjoys her role as an actress and a mom to their three sons. Catch a glimpse into the actress' life.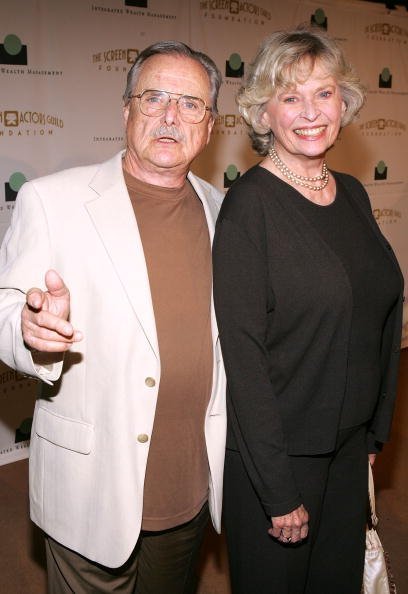 BARTLETT'S EARLY LIFE
Bartlett was born on June 20, 1929, in Wisconsin and was raised in Moline, Illinois, where she lived with her father and mother.
Bartlett's father, E.E, had dreams to become a Shakespearean actor, but after an unsuccessful attempt, he opted for a career as an insurance salesman.
But while E.E gave up and forged on with his life, little Bartlett was determined to fulfill her father's long-lost dreams. She decided she would become an actress.
After her high school education, Bartlett went ahead to Northwestern University to study acting. It was there she started preparing for what would later become a very successful acting career.
HER CAREER
Following her education at Northwestern University, Bartlett pursued her acting dreams and soon kickstarted her career on television.
The couple's first child, William Daniels Jr., whom they welcomed in 1961, died shortly after childbirth.
She landed the role of Vanessa Raven in the 1951 CBS series "Love of Life." The show lasted for four years before coming to an end.
In the early 70s, Barlett acted as Grace Snider Edwards on the popular hit show "Little House on the Prairie," in which she reportedly appeared between 1974 and 1979.
Speaking about her time on the show's set, Bartlett recalled the wonderful time she had with her costars and added that she adored the show.
In addition to "Little House on the Prairie," Bartlett has acted in several movies and television shows, including "The Waltons," "All Night Long," "Killer on Board," "The Golden Girls" "and "Better Call Saul."
HER HUSBAND 
Bartlett met her future husband, William Daniels while studying at Northwestern University. The pair soon started dating and tied the knot in 1951.
A few years after getting married, Bartlett and Daniels moved to New York to pursue their acting dreams. It was not long before they attained fame.
Daniels went on to appear in movies like "The Graduate," "The Blue Lagoon," and "1776". Soon, he became pretty popular in the movie industry.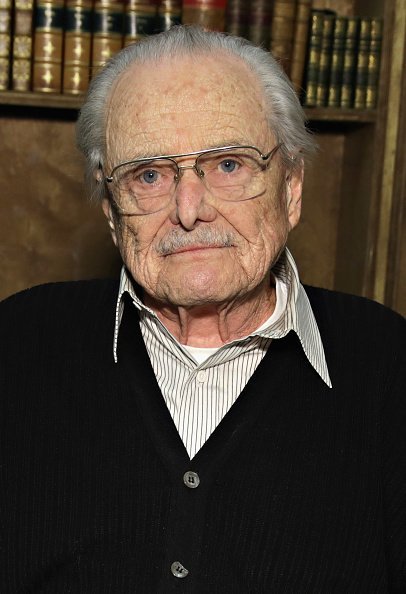 Bartlett and Daniels were further shot into the spotlight for their roles as an onscreen couple, Dr. Mark and Ellen Craig, in the popular 1982 series "St. Elsewhere."
For their remarkable work on the show, which lasted for six seasons, both Bartlett and her husband snagged individual Emmys in 1986, making them the first couple to win Emmys on the same night since 1965.
Bartlett and Daniels also acted alongside each other as George Feeny and Lila Bolander in "Boy Meets World," which ran for seven seasons.
With their on-screen love, Bartlett and Daniels warmed the hearts of many. But even more, they have continued to inspire many with their beautiful love story.
When asked what they love most about each other in a December 2020 Forbes Interview, Bartlett admitted that she loves her husband's sense of humor.
Answering the question, Daniels acknowledged that their relationship thrives on mutual respect and him accepting that Bartlett is a lot smarter than him.
With how much the couple love and commit to each other, it came as no surprise when Daniels revealed that love and family are what keeps him going even in his nineties.
The actor and his wife are proud parents to two boys, Michael and Robert, whom they adopted in the earliest years of their marriage.
The couple's first child, William Daniels Jr., whom they welcomed in 1961, died shortly after childbirth. However, they have long moved on from their pain.
Now, Daniels and Bartlett, both in their nineties, are proud grandparents, and more than anything, spending time with their family remains a top priority.