Bishop T.D. Jakes' Wife Serita and Kids Show Enormous Love to Their Dad on His 64th Birthday
Bishop TD Jakes recently clocked 64, and his wife and children went all out to shower him with accolades and lots of love on his birthday.
A person's birthday is a perfect time to tell them how they have impacted and touched the lives of people around them. From gift-giving to words of affirmation, it is a beautiful thing to witness.
Renowned preacher and pastor Bishop TD Jakes turned 64 years old recently, and his wife and children took to social media to share their favorite memories of their husband and father.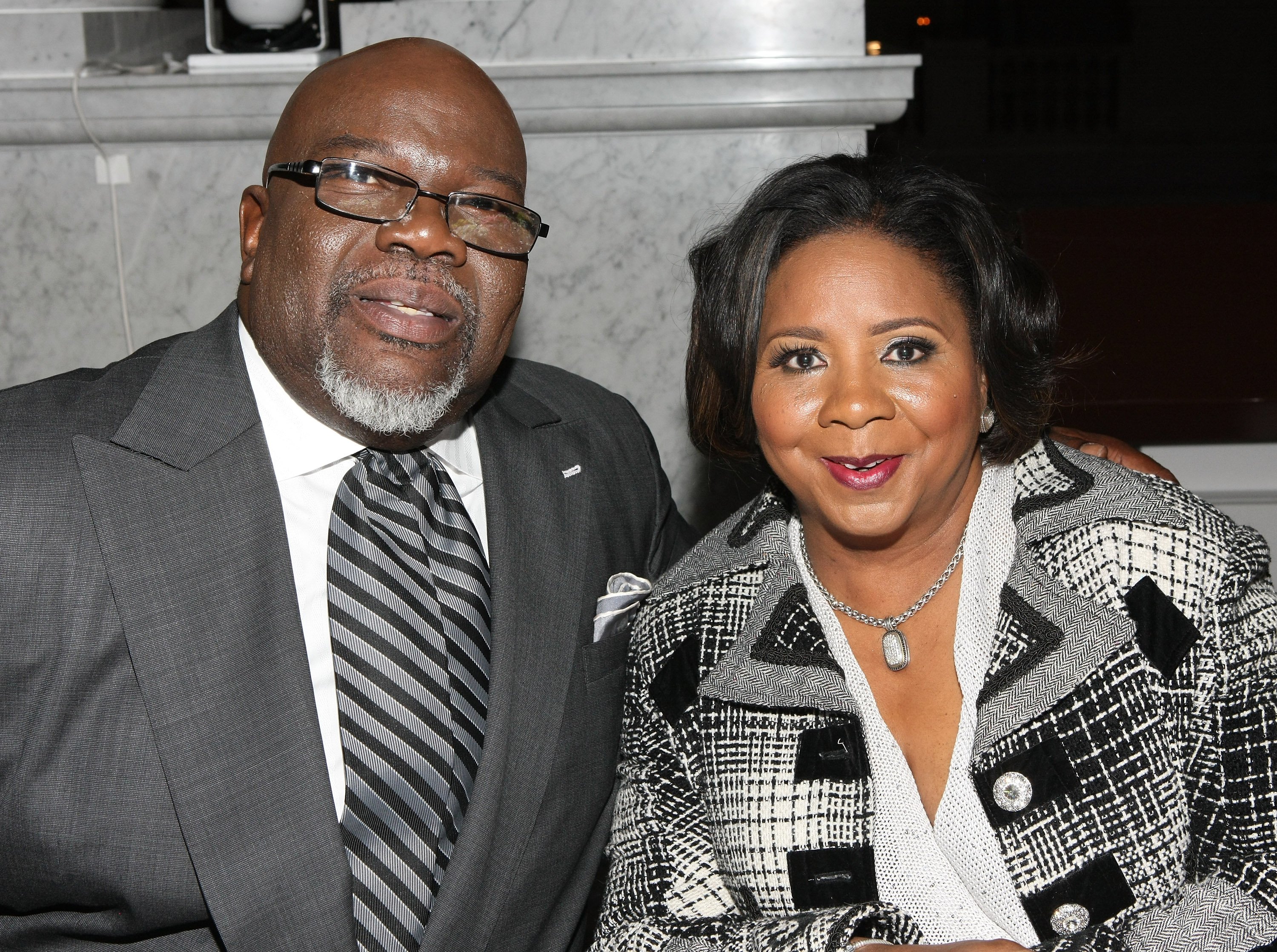 His wife, Serita Jakes, whom he has been married to for over 38 years, shared a picture of herself kissing him on the cheeks while talking about their sweet years together.
She expressed that since June 9, 1982, she has celebrated the gift that was given to her in the form of her beloved and closest friend, her husband. She concluded by saying:
"Happy Birth Day to the possessor of my heart. Long life, unexpected joy, and perfect peace to my husband, the man, Bishop T.D. Jakes, Sr."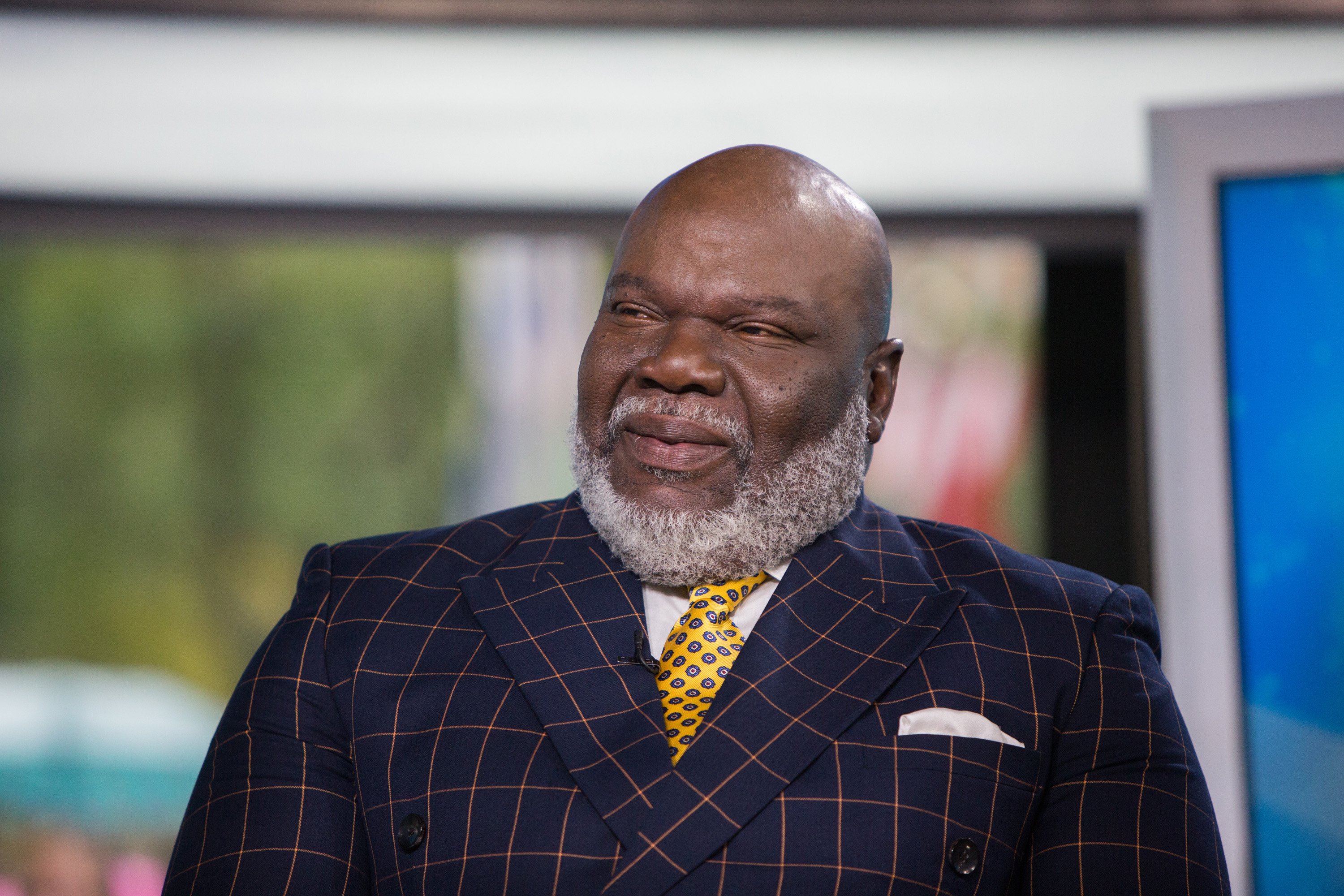 Her daughter Cora Brionne also shared a picture of herself, dad, mom, and brother while expressing that she enjoyed being a daddy's girl and was proud to have him as her father.
They have overcome various trials together.
She added that her dad was her first date, love, and favorite teacher. She also said she was honored to be loved by such a giant of a man whom she was grateful for each day.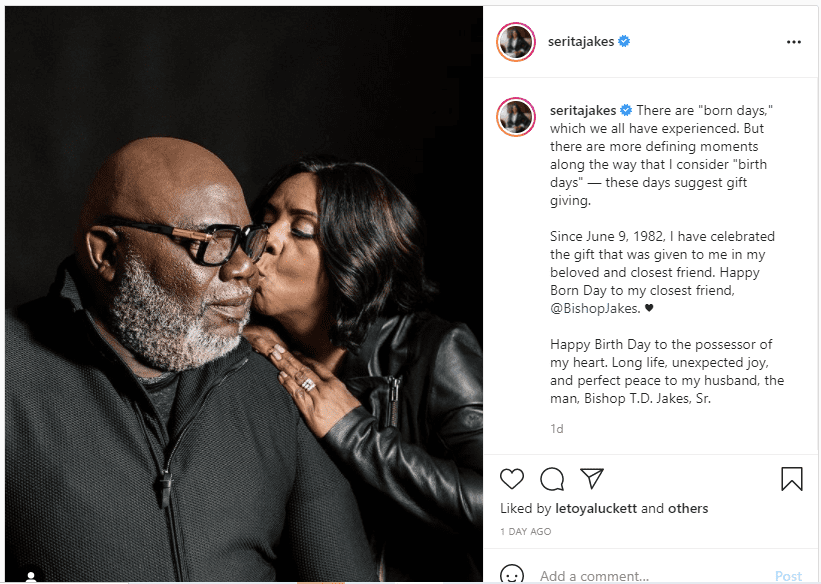 Aside from paying accolades to his character, Cora shared a bit more personal details about her dad being the best maker of peach cobbler and an expert in creating banana pudding layers and simmering barbecue sauce.
TD's daughter Sarah also talked about how great of a person her dad was. She said it was not easy being his favorite child as it came with many challenges, but she has persevered because that was what he wanted from her. She added:
"Thank you for never giving us Bishop when we needed a dad. As we grew and took our own path I'm sure that choice wasn't always easy..."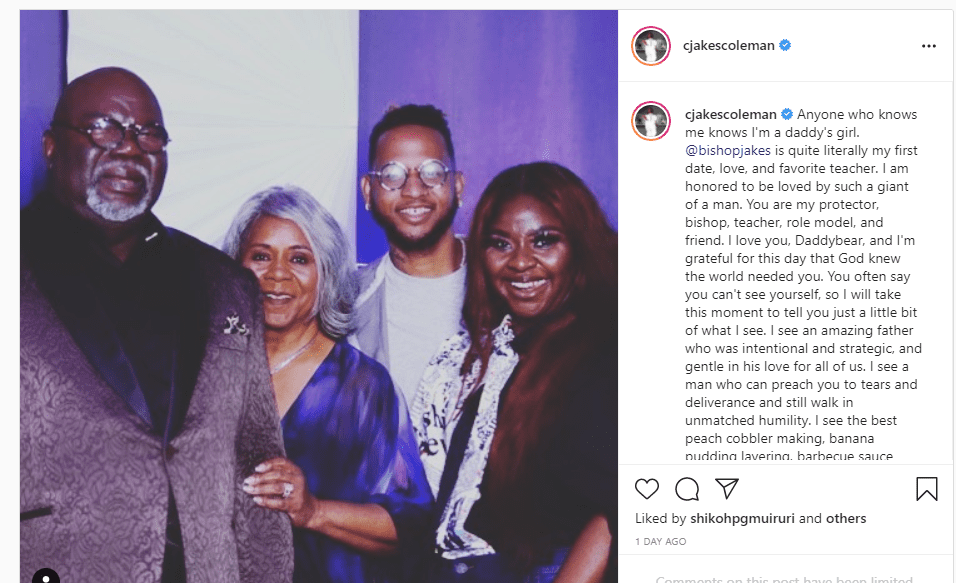 Paying accolades to his dad, Dex shared several pictures of them over the years. From childhood to working together and enjoying each other's company, he said it was an honor being able to celebrate his dad who was the most selfless person he had ever come across.
TD and Serita have been married for over three decades, and in those years, they have overcome various trials together. The pair first met when a young TD preached at a revival in her home church.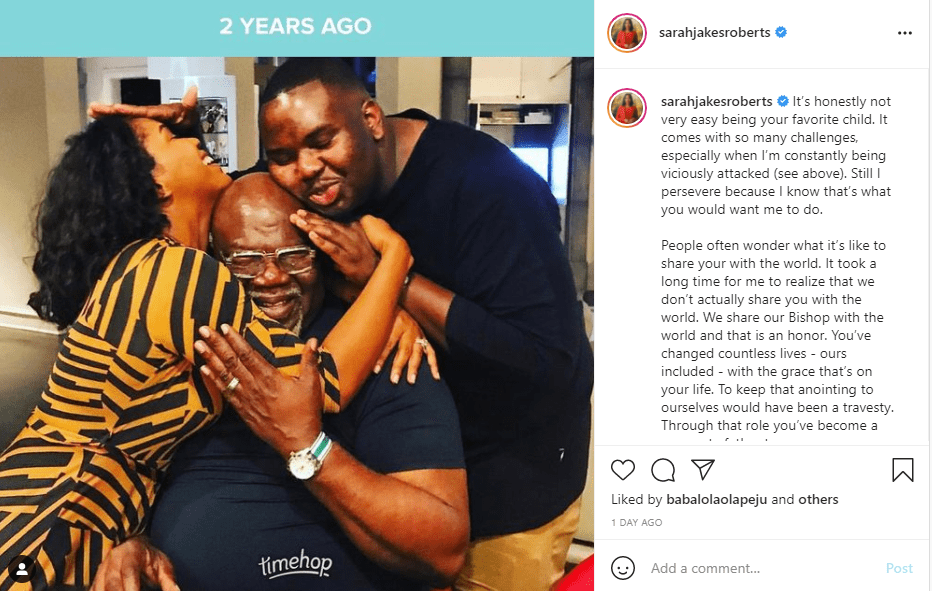 From surviving a terrible accident within few months of being married that caused Serita to learn how to walk again to combining ministry and raising children, the two have admitted that the core of their relationship is being able to be friends.