Fox News: Meghan Markle's Relative Claims the Rift She Has with Family Is 'Her Choice'
Prince Harry and Meghan Markle aren't only experiencing conflict with their British family as Markle's family is speaking out about the rift that has come between them and her. 
The Duke and Duchess of Sussex's unhappiness with the British royal family have been on the headlines for the last year, but it seems that they are also having difficulties with the other side of the family. 
Although they are closer to Meghan's family now that they are back on American soil, the Sussexes are just as far from Prince Harry's family as they are from his wife's family on an emotional and relational level.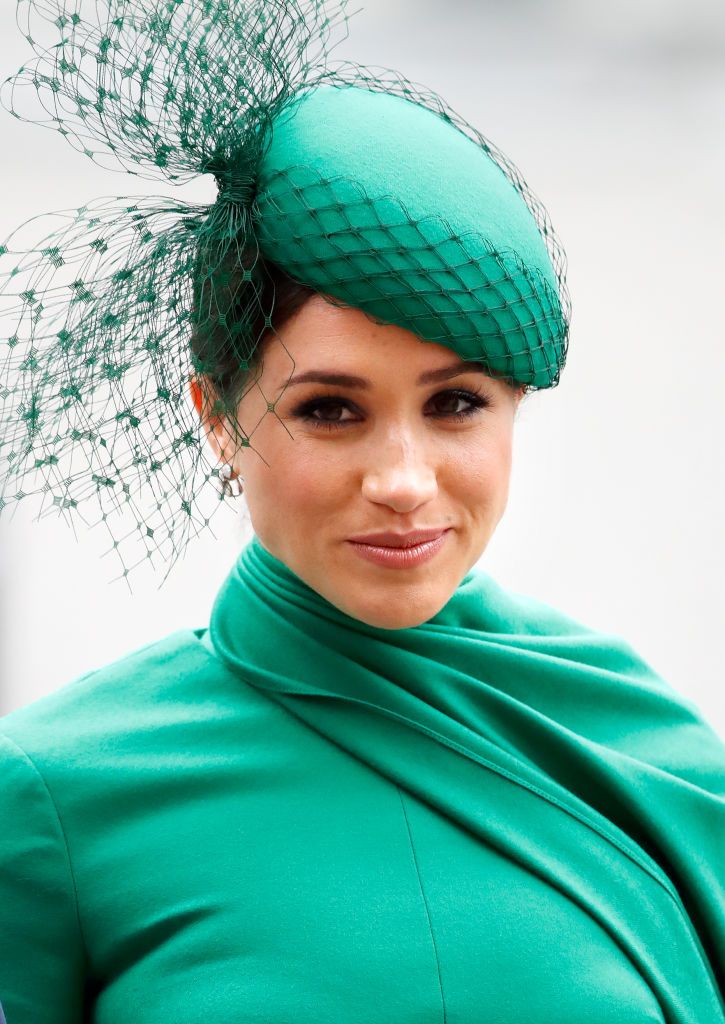 WON'T TALK AGAIN
Fox News spoke with a Markle family insider who chose to remain silent, and the conversation provided insight into the royal's family dynamic or the lack thereof. 
According to the source, the mother-of-two made it very clear that she doesn't want to connect to her extended family following the media debacle with her father before her wedding. The insider said: 
"We're clearly in different social classes and we won't ever talk again."
Prince Harry and Meghan Markle did, in fact, ask The Queen if they could name their daughter after her, despite allegations that they didn't. https://t.co/64zB2EJgY4 pic.twitter.com/fT6loF5WT3

— E! News (@enews) June 9, 2021
NOT REACHING OUT 
Meghan's relative revealed that her extended family is unlikely to reach out to her and Harry because they know that their effort to establish a relationship will not be reciprocated. 
Winfrey provided support and care to the Duchess's mother while she navigated the prying eye of the media.
Hence, the reality that the Duchess of Sussex doesn't have a connection with her family is "her choice." Although there isn't a relationship with the Markle family, they only wish them well during this exciting season of growing their family. 
Meghan Markle's children's book is branded 'bland', 'shallow' and 'uninspired' https://t.co/XEZ6q6ywoS

— Daily Mail U.K. (@DailyMailUK) June 8, 2021
ESTRANGED SISTER
The anonymous Markle relative isn't the only one speaking out against the mother-of-two. Her half-sister, Samantha Markle, has also been very verbal about the royal. 
Samantha slammed her half-sister after the revealing interview with Oprah Winfrey earlier this year, saying that everything she said about her was untrue. Furthermore, Samantha also commented on Meghan's depression, saying: 
"Depression is not an excuse for treating people like dishrags and disposing of them."
Inside Meghan Markle and Prince Harry's 'Complete Family of 4': 'It's Their Time to Be in the Moment' https://t.co/R8v4XxuVs0 pic.twitter.com/wR99s40I4E

— People (@people) June 8, 2021
OTHER FAMILY 
Meghan isn't the only one who has been struggling with isolation caused by a lack of family bonds and the increased focus of the press since her introduction into the royal family. Her mother, Doria Ragland, also suffered in the change. 
Oprah Daily reported that the royal's mother turned to an ally within the media, Winfrey. A new biography about the couple shared about the connection between Winfrey and Ragland. 
Meghan Markle's father poised to air 'dirty laundry' in tell-all interview https://t.co/x0rqbRiJrA

— Birmingham Live (@birmingham_live) June 10, 2021
An inside source explained that Winfrey provided support and care to the Duchess's mother while she navigated the prying eye of the media, something that very few people can comprehend. 
Ragland and Winfrey also found common ground in religion as they both attend the Agape International Spiritual Center in Los Angeles.