Vanessa Williams' Daughter Jillian Is the Spitting Image of Mom Posing in a Green Fishnet Dress
"Lion Babe" Jillian Hervey manifests her desire to be her own person, separate from the fame of her mother, Vanessa Williams. Her wild mane indicates her quest for liberation.
Former Miss America Vanessa Williams' daughter Jillian Hervey is the spitting image of her mother. In an Instagram picture, she posed in a green fishnet dress.
Surrendering to the pastoral shades, the up-and-coming singer kneeled softly. She shyly placed her bright algae gloves between her legs.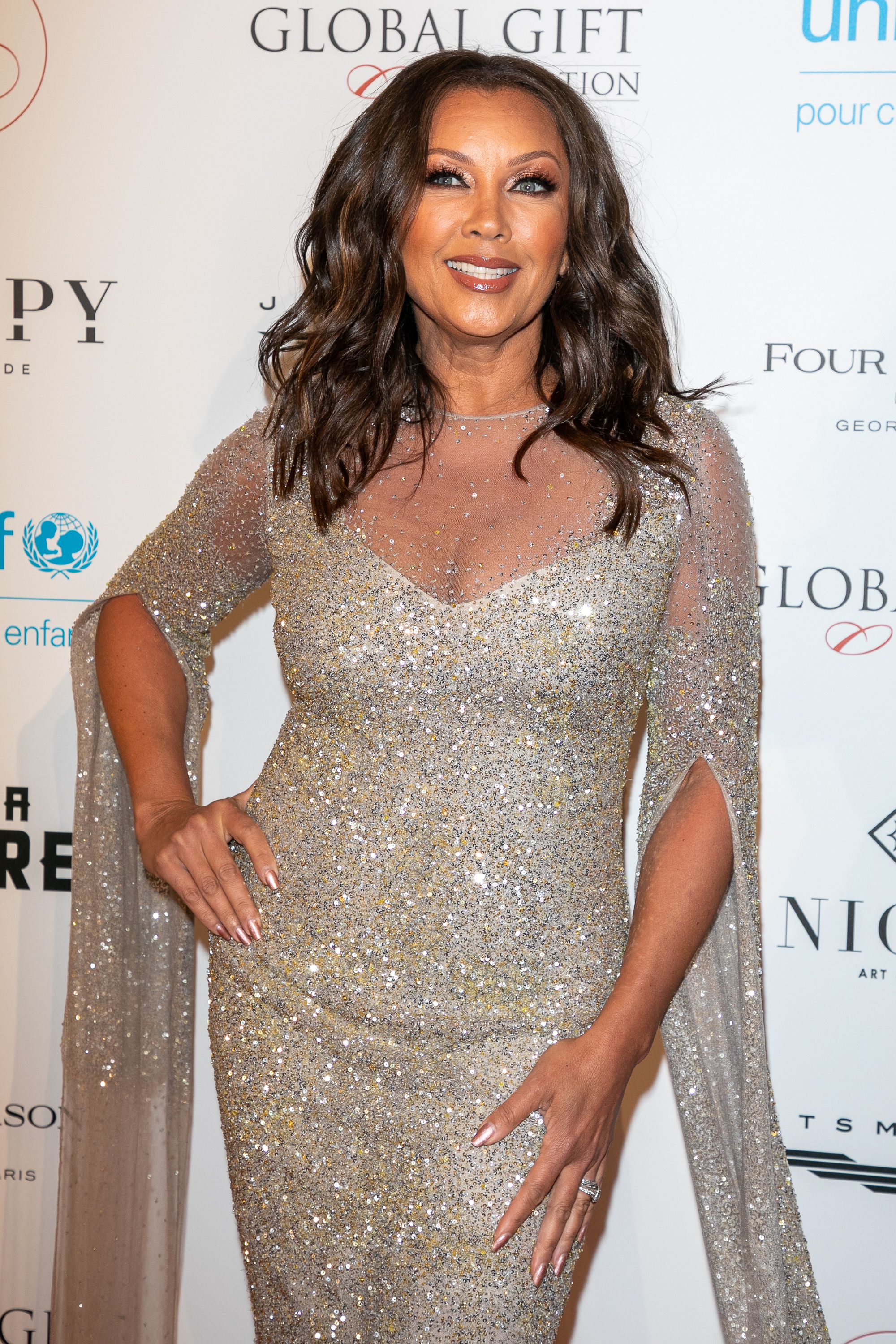 The share embodied two photos of the vocalist. In one, her purple phosphoresce eyelids were illuminated as she peered downward, the caption reading:
"New @lionbabe music #signs out now 💚💚#rainbowchild."
The lioness wore her hair naturally; it was styled into a lovely mess. It sported glowing brown on the tips and emboldened the daring essence of the shots. 
Her dark skin radiated among the forest. Her shirt rocked haphazard fishnet patterns allowing her bust and cleavage to peek out. 
The vocalist for the band "Lion Babe"[Jillian] claims her locks as representative of her Blackness.
The fanbase of both Williams and Jillian streamed into the Instagram post, the comment section bursting with compliments. The post received around 2000 likes in total. 
Mother and daughter also took to Essence magazine to take part in a cover photoshoot together. Essence shared a breathtaking photo of them which is posted on Instagram with the caption: 
"NEW COVER ALERT!!! @vanessawilliamsofficial and @LionBabe will be featured on the January issue of #ESSENCE!"
The two dynamites reflected each other yet in the polar opposite. Their tresses were both astounding, but while Williams went for a blow wave look, her daughter liberated her signature golden locks. 
This freedom, specifically from her mother's fame,  is exactly what Jillian desires. This is why she didn't take on the Williams surname but rather her fathers', Ramon Hervey. 
Her hair is also an expression of her breaking free into her own persona. The vocalist for the band "Lion Babe" claims her locks as representative of her Blackness, womanhood, and imagination. 
Jillian is 31 years old. She is the second oldest daughter in her family. Her mom shares her sister, 33 years old, with her first husband, Ramon. 
After a decade of marriage, Williams and Ramon split. Not long after, she began a relationship with Rick Fox, giving birth to Sasha in 2000.