Vin Diesel Says He Hopes to Make Late Co-star Paul Walker 'Proud' as He Posts TBT Snap
Actor Vin Diesel and late actor Paul Walker were best friends until the tragic 2013 car crash, which took Paul's life. Take a look at Diesel's latest tribute to his friend ahead of the upcoming "Fast & Furious" movie.
Best known for their roles side by side in the "Fast & Furious" franchise, actor Vin Diesel and late actor Paul Walker were also excellent friends.
Now, years after Paul passed away, Diesel still honors him in the most heartwarming ways. In a recent post on his Instagram, the actor shared a sweet throwback photo featuring him and his late friend.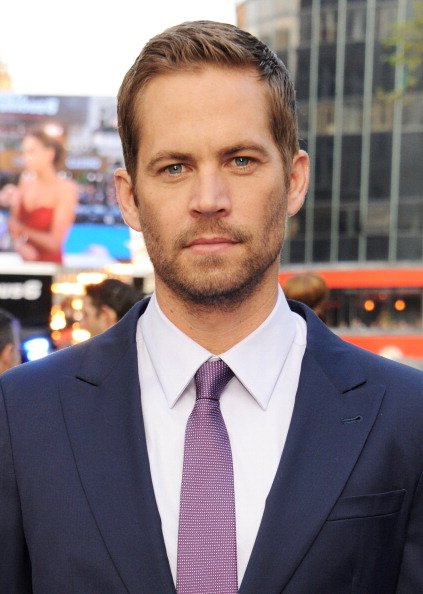 Both Paul and Diesel were clad in black shirts as they rocked cool sunglasses. The icing on the cake was the sight of their bright, wide smiles that showed how happy they were together. 
Captioning the sweet post that had fans tearing up in the comments, Diesel revealed that Paul's daughter, Meadow, sent him the photo. He added:
"Weeks away from the F9 release... in preproduction for the finale that starts only months from now... Hope to make you proud... All love, Always."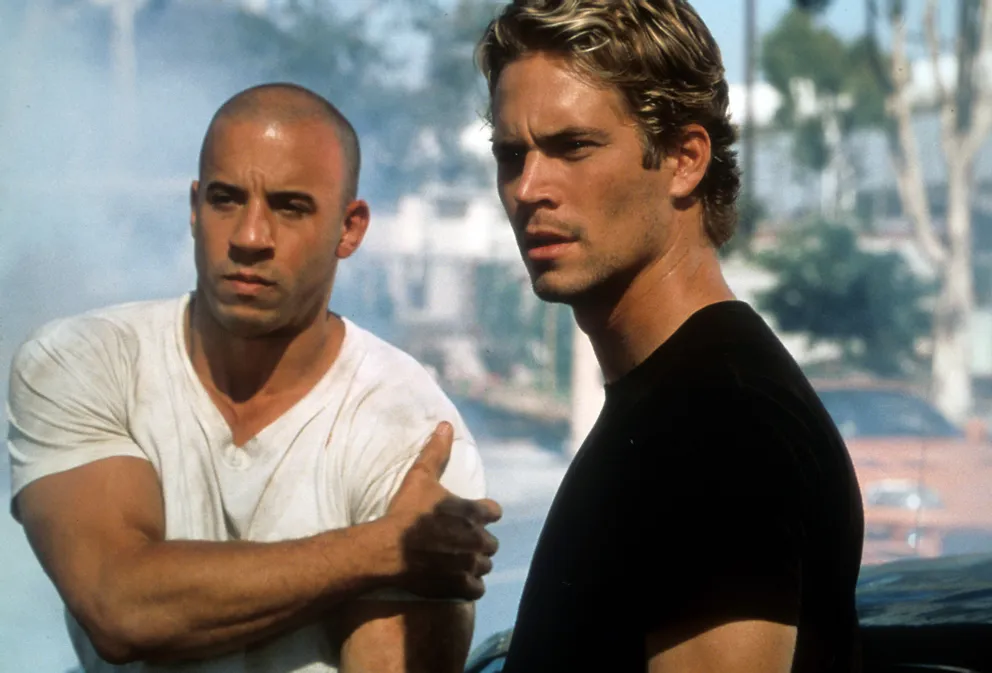 In the caption, Diesel admitted that seeing the photo Meadow sent to him filmed him with a lot of emotion, purpose, and ultimately gratitude. He expressed how grateful he was for sharing an eternal brotherly bond with his late friend.
Diesel's emotional post appealed to many of his fans and garnered almost 3 million likes with thousands of comments filled with kind words and positivity.
In April, Diesel admitted that he believes Paul is still somewhere looking out for him and the "Fast & Furious" franchise.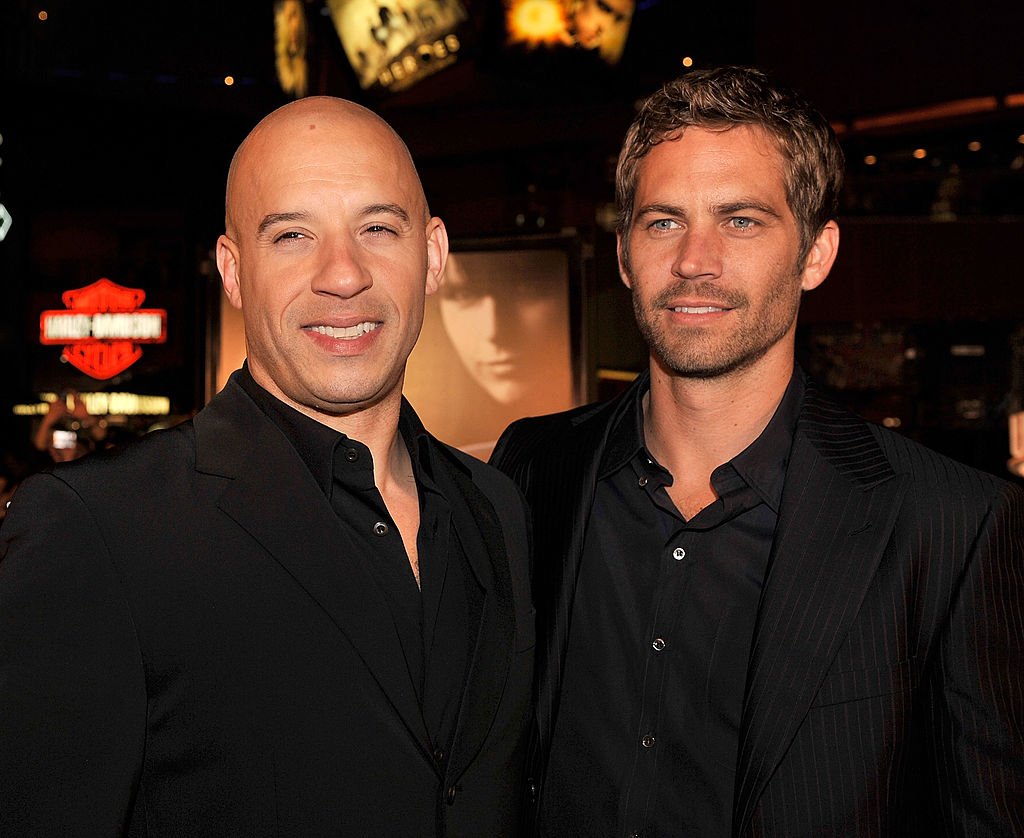 Almost eight years ago, the world was shaken by the death of Paul Walker. The actor was 40 years old and was involved in a single-car crash alongside his friend and driver Roger Rodas in November 2013.
Paul left behind his daughter, Meadow. Now all grown up, the 22-year-old model is known for frequently paying tribute to her father in the sweetest ways. Late in May, she took to Instagram with a lovely photo of her posing with her father's friend, Diesel, and his daughter, Hania, 13. She then wrote:
"Family, forever."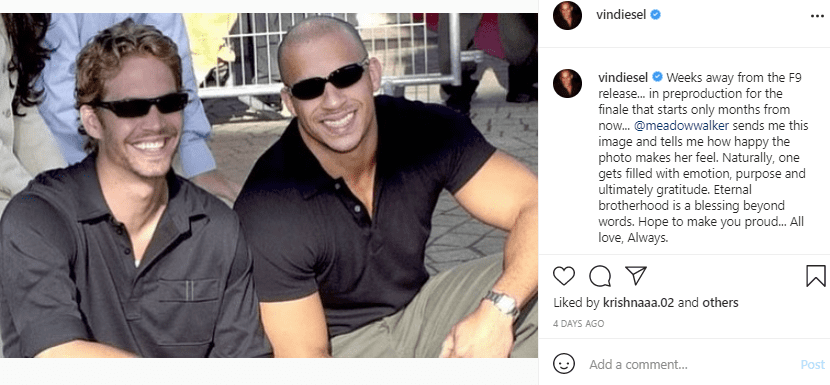 Over the years, fans have seen how Medow and Diesel's family have bonded and remained close even after Paul passed away. In almost everything they do, they remember to honor him and keep his memory alive.
In April, Diesel admitted that he believes Paul is still looking out for him and the "Fast & Furious" franchise. According to the actor, the movie's creators were looking for an actor to play his character's brother.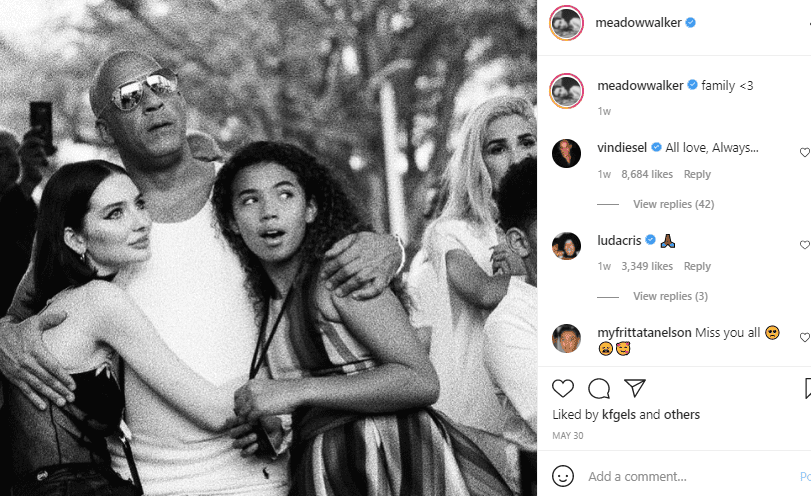 Out of nowhere, John Cena walked into his dojo one day, and it seemed like he was led there by some angel who was none other than Paul. The new "Fast & Furious" installment that is set to be released this year will feature Diesel's 11-year-old son, Vincent.
As fans anticipate the arrival of the ninth film in the franchise, they can only honor Paul's memory and appreciate his co-stars for the great work that they do.