Nia Long Shows Her 20-Year-Old Son Massai Flashing a Big Smile & Proving His Resemblance to Mom
Nia Long recently warmed hearts when she took to social media to share a shot of her 20–year–old son Massai posing with a big smile on his face. 
Nia Long is a proud mother of two children whom she enjoys gushing over on social media. She recently fawned over son Massai Zhivago Dorsey in a post she shared via her personal Instagram page. She captioned the post:
"I did good y'all! My number one is the best. Missing my baby already."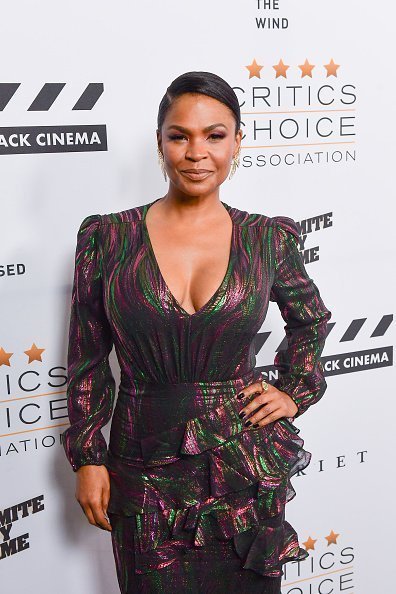 The shot she shared of her son was a portrait that immortalized one of his handsome smiles. In it, he was dressed in a green t-shirt, and he wore a baseball hat.
In the comment section, Long's followers melted over the display of maternal affection, but that did not stop them from being able to point out the uncanny resemblance the two share, the smile being one of them.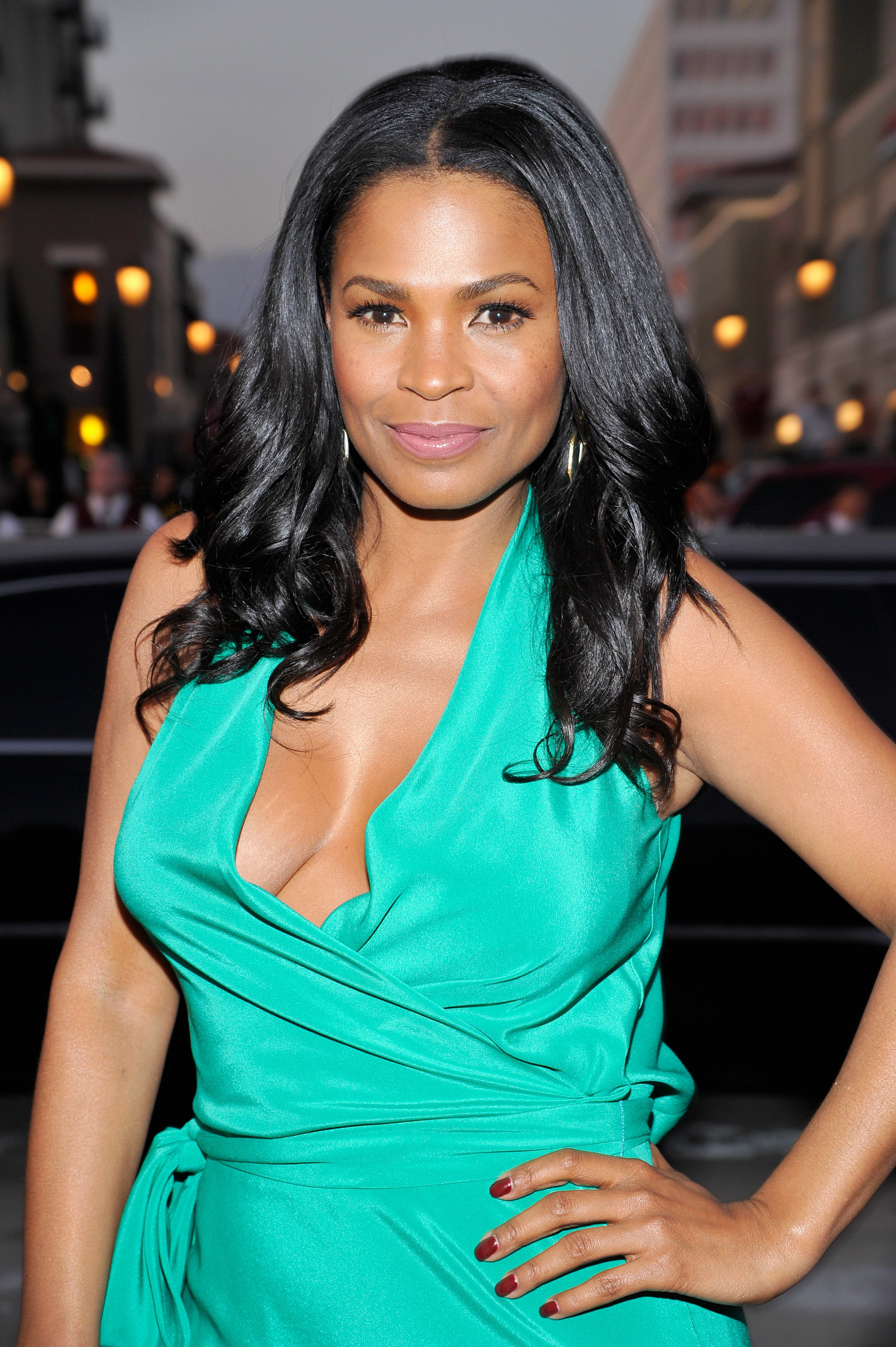 Long shares Massai with her former boyfriend, Massai Z Dorsey. Eleven years after he was born, his mother welcomed her second child Kez Sunday with her then-boyfriend Ime Udoka. 
She spread messages of positivity about their situation on social media.
In an interview she participated in after the birth of her second child, Long revealed that it was the happiest she had ever been in her life, even likening it to a rebirth that allowed her to witness the world through his eyes.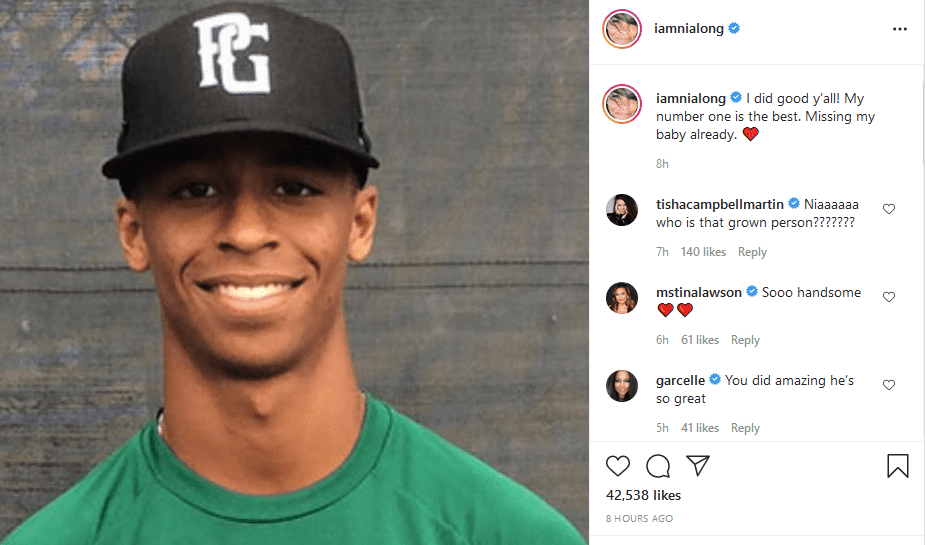 It is no secret that the talented actress seems to thrive on the alleged rigors of motherhood— she has miraculously juggled her role as a mother, wife, and actress with a lot of success.
In a 2009 interview with Spotlight to Nightlight, she revealed some of the methods she had employed to raise Massai, and it included strict measures like banning TV and having honest conversations with him.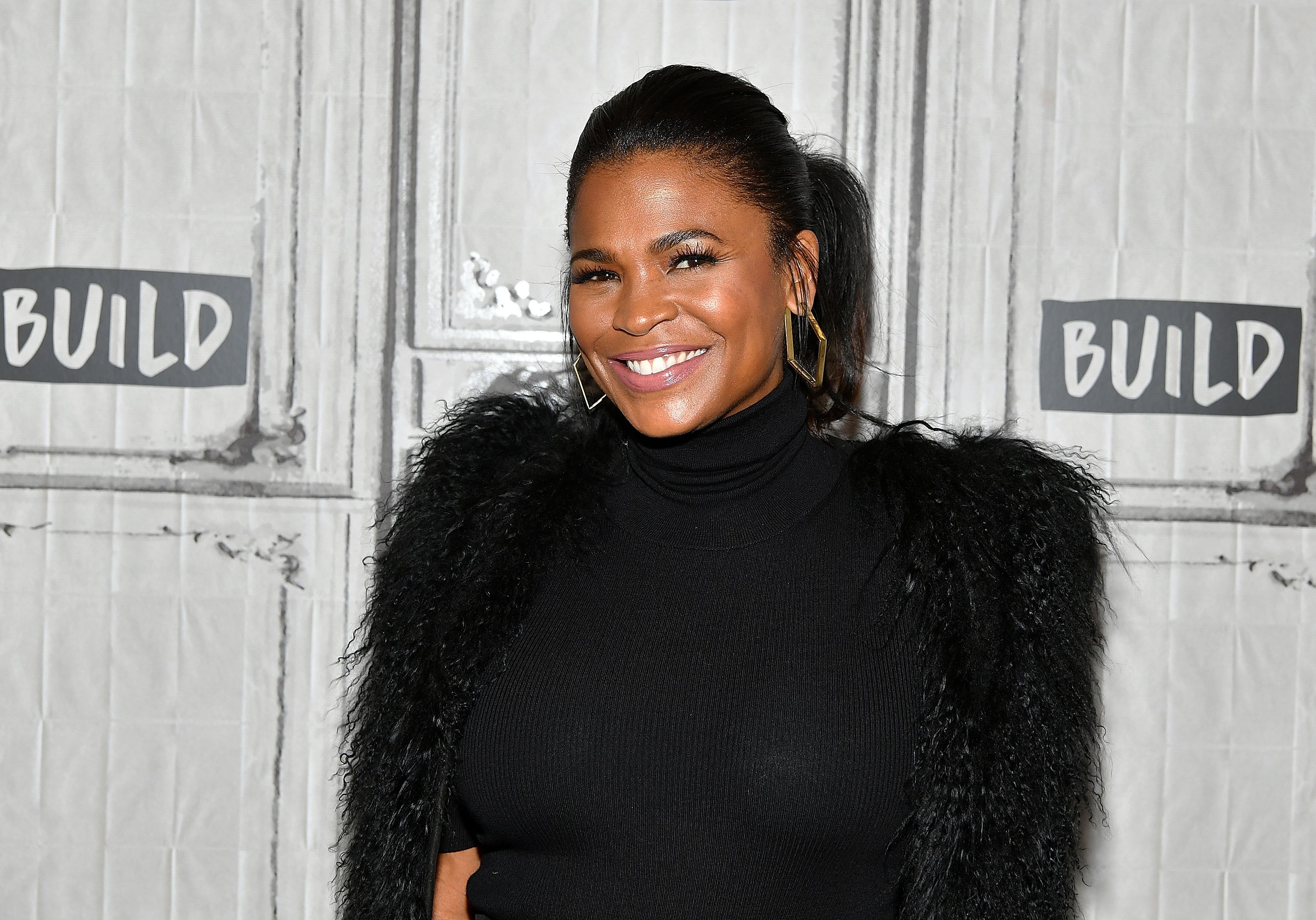 It worked because the two now share a deep bond that still makes him seek her out for emotional comfort. Of course, it has not been easy, but Long has nearly everything about mixing work and family down to the very minute detail. 
She is currently married to her second child's father, Ime Udoka. Before the birth of their son and her marriage to him, she was a single mother raising Massai and at the time had been an advocate for single mothers everywhere.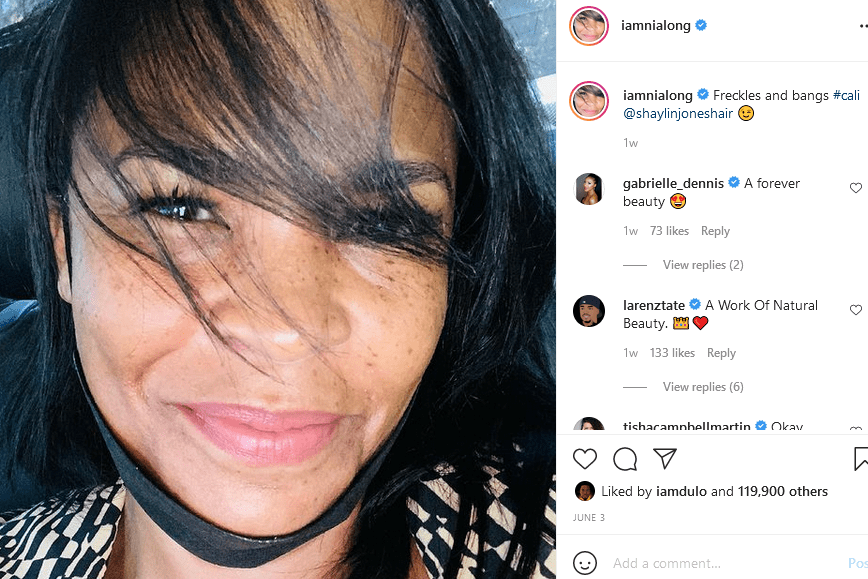 She spread messages of positivity about their situation on social media and encouraged women like her to avoid feeling guilty about the lives they lead. 
Long is no longer a single mother, but her beliefs have not changed and will most likely never do, having being in that position herself.