Gainesville Residents Mourn Loss of 18-Year-Old Girl in a Car Crash While Her Mother Lies in a Coma
The teenager had just turned 18 and was driving home with her mom when they were involved in a car accident that took her life and left her mother in a coma. 
The Gainesville community in Florida is mourning the death of Gainesville High School student Audrey Cheves, who was killed during a car crash on Saturday, June 12, 2021. 
Audrey's mother, Melissa, had just picked the teen up after her work shift at Rural King. According to the Gainesville Police Department, the mother and daughter were on 1400 block of NW 39th Avenue when their Toyota was hit by a Jeep.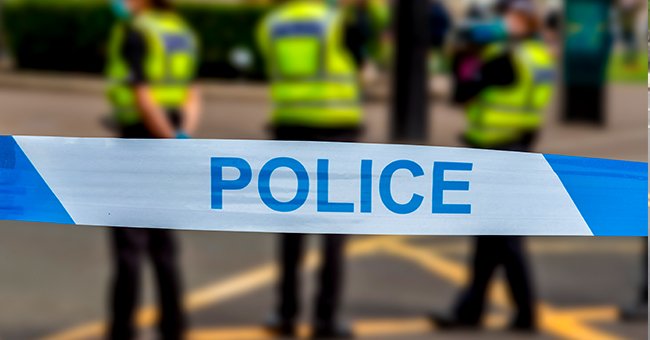 Gainesville Fire Rescue used the jaws of life to remove the women from the car. Unfortunately, the 18-year-old was pronounced dead at the scene, while her mother is currently in a coma in the ICU.
The other driver was taken to UF Health Shands Hospital, where he was treated for head injuries in intensive care. Police reported that he was driving at high speed, and no charges have been filed yet.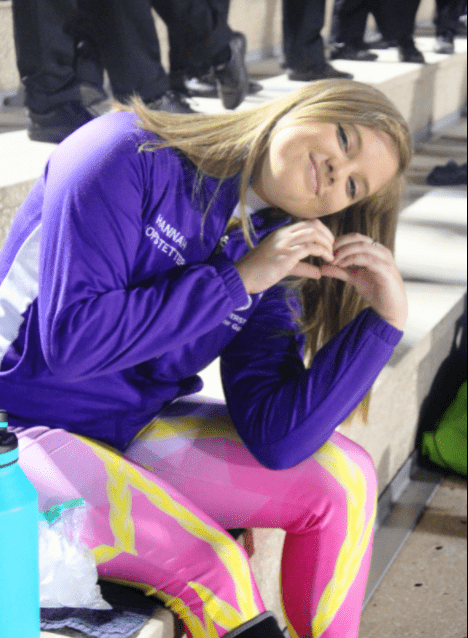 Audrey had just turned 18 a few days before her death. She was expected to graduate from high school in two weeks and was headed to Santa Fe College in the fall, where she planned to study marketing. 
She was also a member of her school's band and the color guard. The Gainesville High School Band shared a tribute to Audrey following her death, alongside a slideshow of photos of Audrey from her time at school. 
Another young girl lost her life this month in Fargo, North Dakota, after being attacked.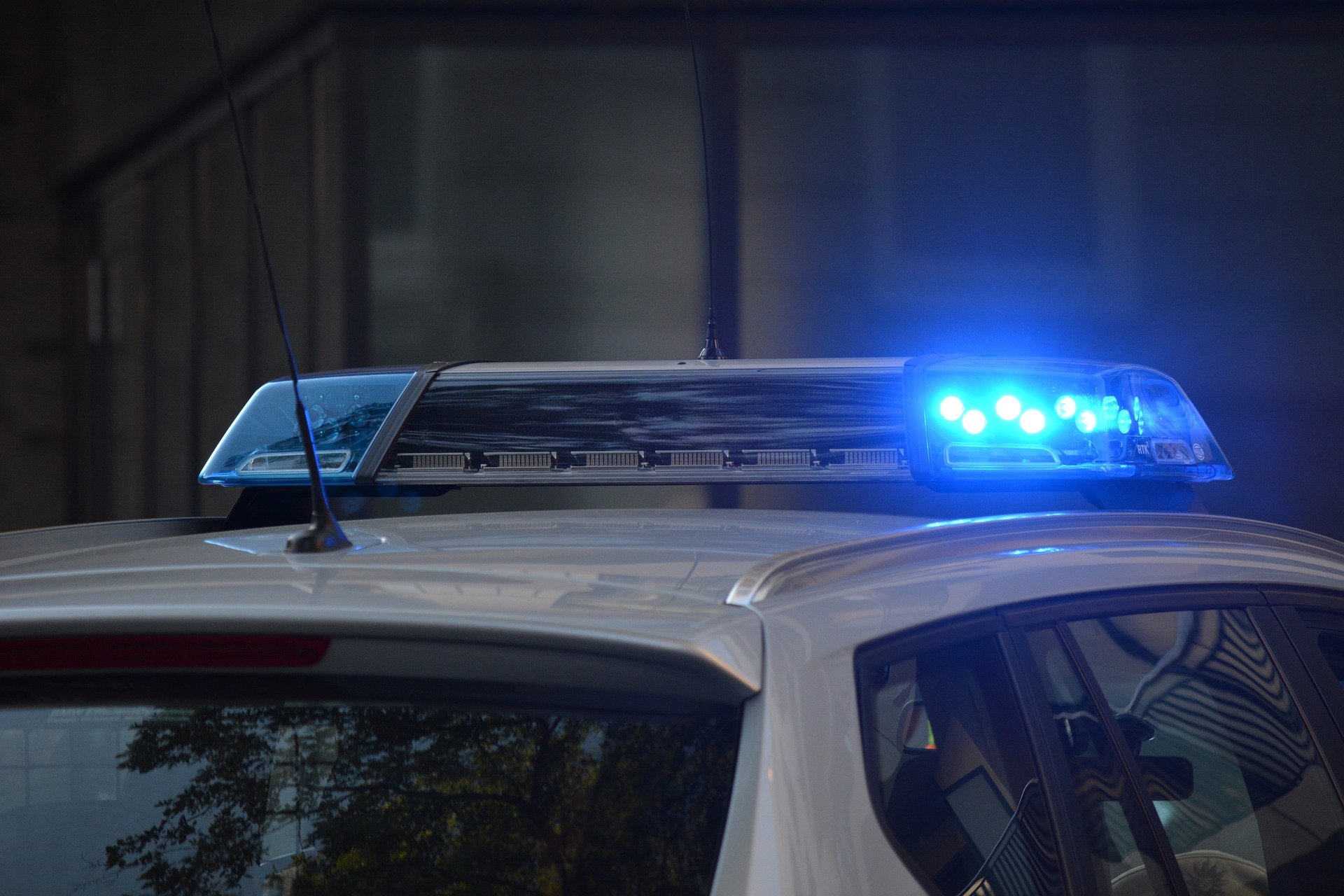 The band described Audrey as "an amazing young woman," and they thanked her for the time she had spent participating in both the school's band and color guard, as she was a member for many years.
Many of her friends have spoken out about her to various media outlets. They described her as a kind and amazing person who had a pure soul and " made everyone around her happier."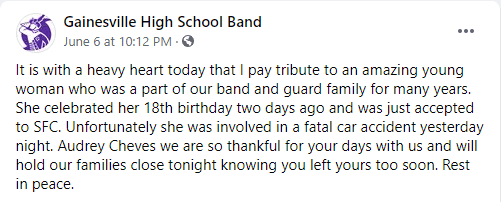 Audrey leaves behind her young sister, Chloe, her mother, and her father, Billy Cheves. Her grieving father shared that his wife is not aware that their daughter passed because she is in a coma, but he will tell her when she recovers. 
A GoFundMe was set up to raise money for any medical costs and costs for a memorial service. The family plan to hold a service when Melissa is out of her coma. The fundraiser has raised over $20 000 and surpassed its $5 000 goal.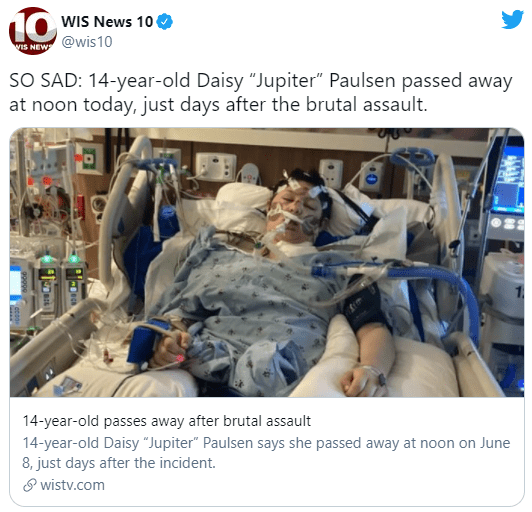 Another young girl lost her life this month in Fargo, North Dakota, after being attacked and stabbed by a stranger while she was skateboarding in the morning on Friday, June 4, 2021. 
Daisy "Jupiter" Paulsen, 14, passed away four days later after the attack on Tuesday, June 8, 2021. Her father explained that she was stabbed 25 times by a stranger who was later identified as Arthur Prince Kollie, 23.