Michael Jordan's Grandson Gives Mom Jasmine the Side Eye as She Showed off Her Red Braids in a Car Selfie
Michael Jordan's daughter, Jasmine Mickael, recently shared a picture of herself in red braids and her son unknowingly made an appearance as he photobombed her selfie.
Children can be a handful, but they are delightful, and sometimes when they are not meaning to do anything, they come off as adorable.
Michael Jordan's daughter, Jasmine Mickael, shared a selfie of herself, and her son RC Jr. made an appearance when he gave her the side-eye.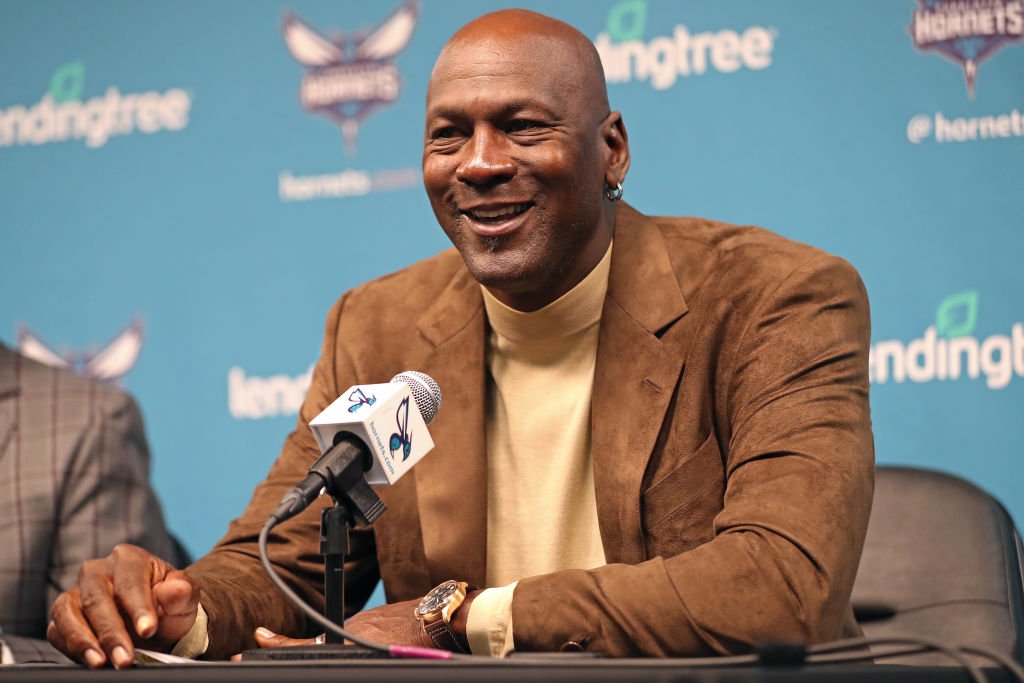 Jasmine posted the image that showed her wearing a white shirt that had some of its buttons undone. She accessorized with gold hoop earrings and a gold neck chain that had silver pendants.
Her brows were carved to perfection, and her skin glowed as she used minimal makeup on her face. She opted for a peach nude lipstick. The mom-of-one captioned the post saying:
"BME • Big Mom Energy ⚡️."
The highlight of the picture was Jasmine's son in the background, who had on a red and white shirt. The little tot looked to be giving his mom the side-eye as she took her picture.
Jasmine's post had over two thousand likes and hundreds of comments from fans and followers who showered her with praises and love.
"The Last Dance" opened her eyes to see some side of her dad she never saw.
Jasmine and her longtime boyfriend and fiance, Rakeem Christmas, welcomed their son RC Jr. in 2019. She shared the news of his arrival on her social media platforms which became awash with lots of love for the newborn.
Before the arrival of his first grandchild, Jasmine revealed that her dad, Michael Jordan, wanted his grandson to call him "Mike" or "Michael," but since his arrival, he had fallen in love with the name Grandpa.
She added that Michael and RC Jr. have such an incredible bond that has formed since he was born. The pair enjoy spending time together, and when they are not in the same place, they enjoy video calling each other.
Speaking on what makes her dad an incredible man, Jasmine expressed that he was kind, caring, and sweet, and although he was competitive on the courts, he also had a soft side when it came to his children.
According to her, watching Michael's docuseries "The Last Dance," opened her eyes to some side of her dad she never saw. She admitted that watching the show has helped her know her dad better.
Amazingly, Michael's wives and kids were not in the docuseries because, according to the director, Jason Hehir, he had all the sources he needed and was not interested in their opinion.
Aside from Jasmine, MJ is also a dad to four other children. With his first wife, Juanita Vanoy, he had three children - two boys, Jefferey and Marcus, and a daughter, Jasmine. After his divorce, he married Yvette, and they have twin daughters, Ysabel and Victoria.