Omarion's Two Little Kids Got His Whole Face as They Have Fun with Mom Apryl in the Car in a New Clip
Omarion and Apryl Jones have had a rough road when it comes to co-parenting and custody. Despite all the turbulence, they both know how to have fun with their children. 
Omarion's'ex and mother to his children, Apryl Jones, took to Instagram to share an adorable video of their two children. The two looked eerily similar to their father as they had fun with their mom. 
The video starts with their son, 6-year-old Megaa, dancing excitedly to music while all of them sat in the backseat. Jones sat in the middle recording her son while laughing lightly.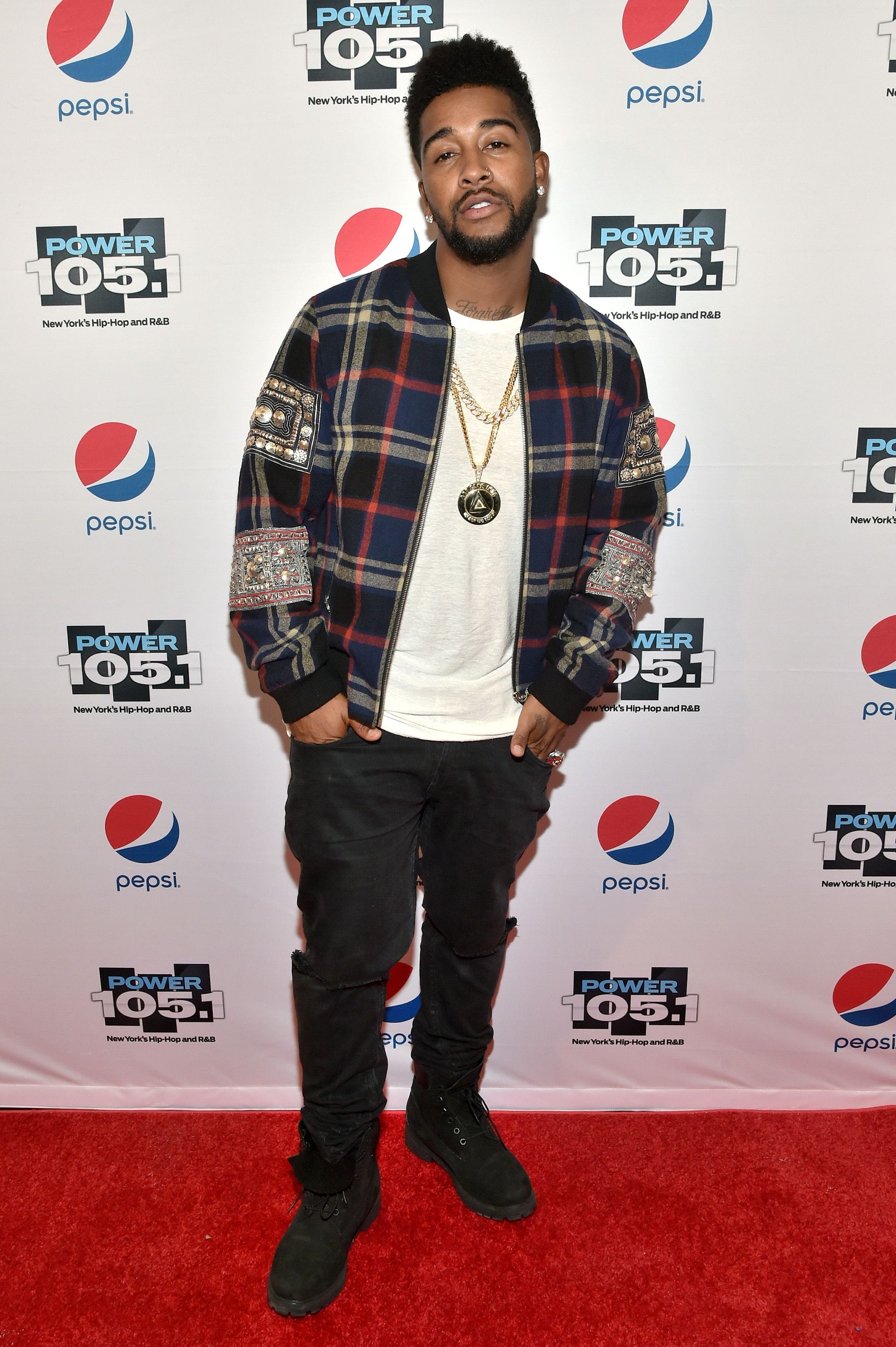 The little boy's dark eyes sparkled with joy as he moved rhythmically to the beat while wearing a white vest. Omarion and Jones' 5-year-old little girl A'mei wasn't too impressed, playfully expressing:
"Mama, stop it."
While laughing, Jones responded, letting the little girl know it was not her but her brother dancing. She jokingly put the camera in A'mei's face. Sitting on the other side, she shyly pushed her face against her mom's arm.
Finally, the little girl released her inhibitions. She began smiling and danced for the camera. However, her sibling was having none of it, pulling the lens back to his side.
Jones has expressed that she doesn't want to have any more kids due to co-parenting drama.
Jones finally began to jokingly mimick her son while pulling a funny face at the camera.  Many fans commented on how similar the two children looked to their father. 
Their father, Omarion, also shared a post of both of them. In the video clip, the two children visited their grandmother, both sporting completely different reactions. 
Megaa put on a serious demeanor with no smile to be found. On the other hand, A'mei was more playful standing next to her grandmother. 
Omarion also took to social media to share a video of his son receiving his very first haircut. Obviously proud of his son's small but heartwarming milestone, the singer wrote: 
"Little big boy now. 💜"
Megaa was incredibly happy with his new hairdo. Ever the supportive sister, A'mei also piped up, complimenting her sibling's new cut.
In 2019, Omarion was granted custody of the two children. According to Jones, this was because her ex wasn't supplying enough financial support for her to look after Megaa and A'mei.
Jones has expressed that she doesn't want to have any more kids due to co-parenting drama. Advising others in the situation, she said they should focus solely on the kids rather than their own issues.