Ayesha Curry Shares Photo with 2nd Daughter Ryan Rocking Her Natural Hair & Oversized Shirt
Cookbook author Ayesha Curry shared an adorable photo of her second daughter, Ryan Curry, who sported an oversized shirt while flaunting her natural hair at an outdoor community event. 
Food Network star Ayesha Curry is not just about serving good food on the table. She recently worked with her husband, NBA player Stephen Curry, to transform a schoolyard in Oakland, California.
On Instagram, she shared several photos that showed her immersed in the meaningful event. She teamed up with three non-profit organizations and their family's foundation, Eat.Learn.Play.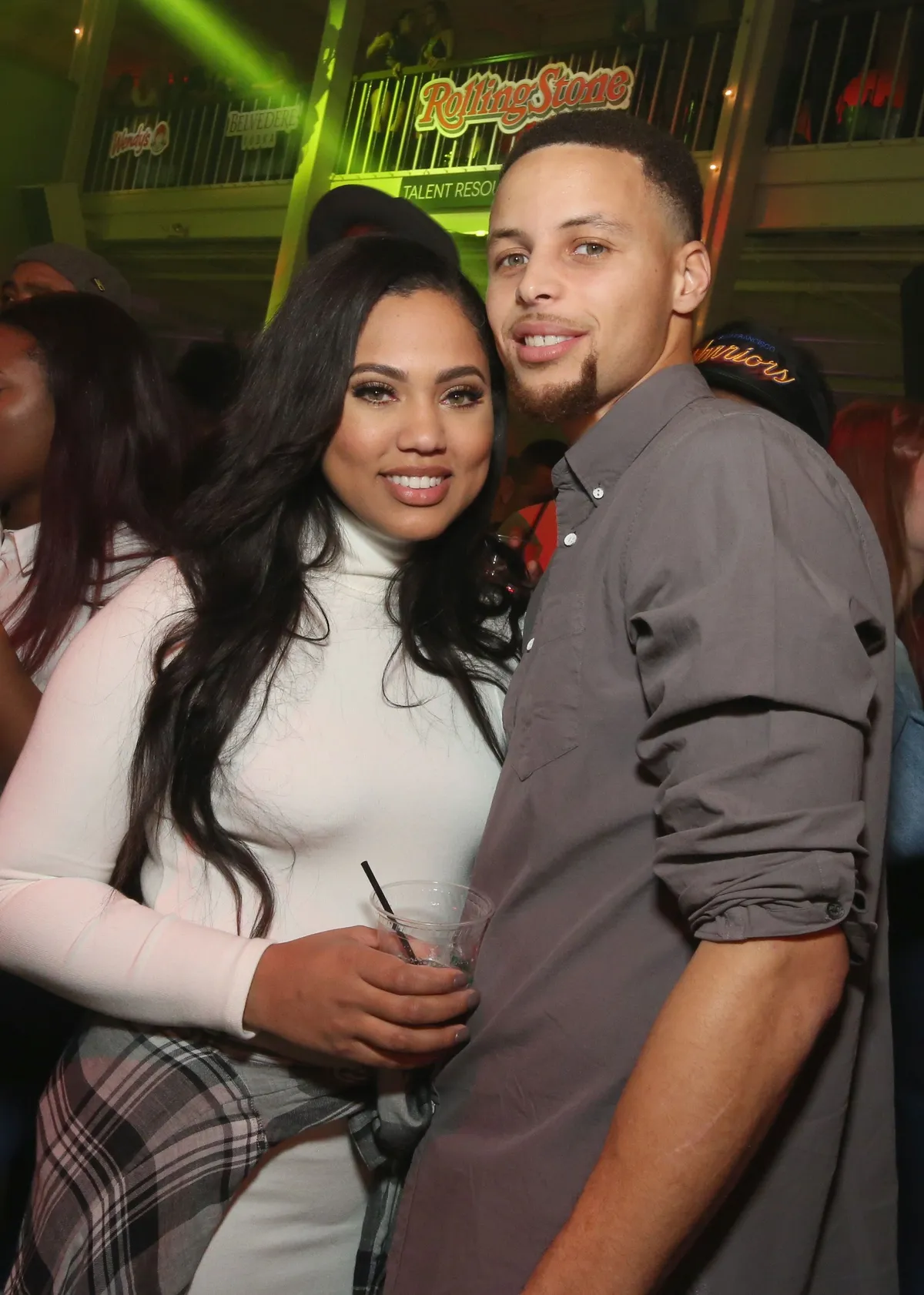 In the five photos Ayesha shared, the Canadian-American beauty painted the walls of Franklin Elementary in Oakland. Her daughter, Ryan, was also pictured creating art beside her.
In another snap, the mother-daughter duo sat in front of a box of plants amid the heat. The five-year-old girl looked charming with her tied-up curls and oversized printed gray shirt.
Fans appreciated how the power couple got one of their children involved in the community outreach. A follower wrote: "Giving back to the community shows that you folks are great people."
Stephen and Ayesha, who have been married since 2011, are known for their generous hearts. In 2019, the couple set up their foundation, Eat.Learn.Play.
Through their foundation, the longtime couple aims to end child hunger, provide children with quality education, and create safe places for all children to play and be active in. 
Early this year, when many Oakland families struggled to find food, the foundation provided 16 million meals right away. Ryan and her siblings helped their parents deliver meals.
Ryan is the Golden State Warriors star and Ayesha's second child. The couple shares two other children - daughter Riley, 8, and two-year-old Canon. 
Eventually, she found a common ground as a career woman, mother, and homemaker.
Of the three kids, Ayesha is proud to note that her middle child is her mini-me because they share a common interest. When Ryan celebrated her birthday last year, she ate oysters, Ayesha's favorite food. 
While Ayesha is blessed with a wonderful husband and beautiful children, the "Family Food Fight" star recently reflected on the challenges of becoming a mother in her early twenties.
She opened up about starting a family and figuring out her career in the middle of raising her children. Despite the challenges, she noted that it felt right for her to marry at an early age.
But Ayesha noted a quick change after tying the knot with Stephen, saying it forced her to make many decisions. She faced inevitable crises in terms of prioritizing her career and her family. 
Eventually, she found a common ground as a career woman, mother, and homemaker. With her husband's support, Ayesha started her own business and her blog, all while enjoying motherhood.