Ayesha Curry's Husband Steph Gushes over Her Newest Magazine Cover
Ayesha Curry is a sight to behold in her new magazine cover, and her husband, basketball superstar Steph Curry, could not help but rave about her in a public comment.
Steph Curry's beautiful wife, Ayesha Curry, is a vision of elegance on the summer cover of Sweet July magazine. The 32-year-old beauty looked flawless in the voguish photo.
Ayesha proved that she is more than just an NBA star's wife as she showed off her modeling chops, flaunting her radiant beauty in a cream-colored outfit that blended well with her background - tall grasses.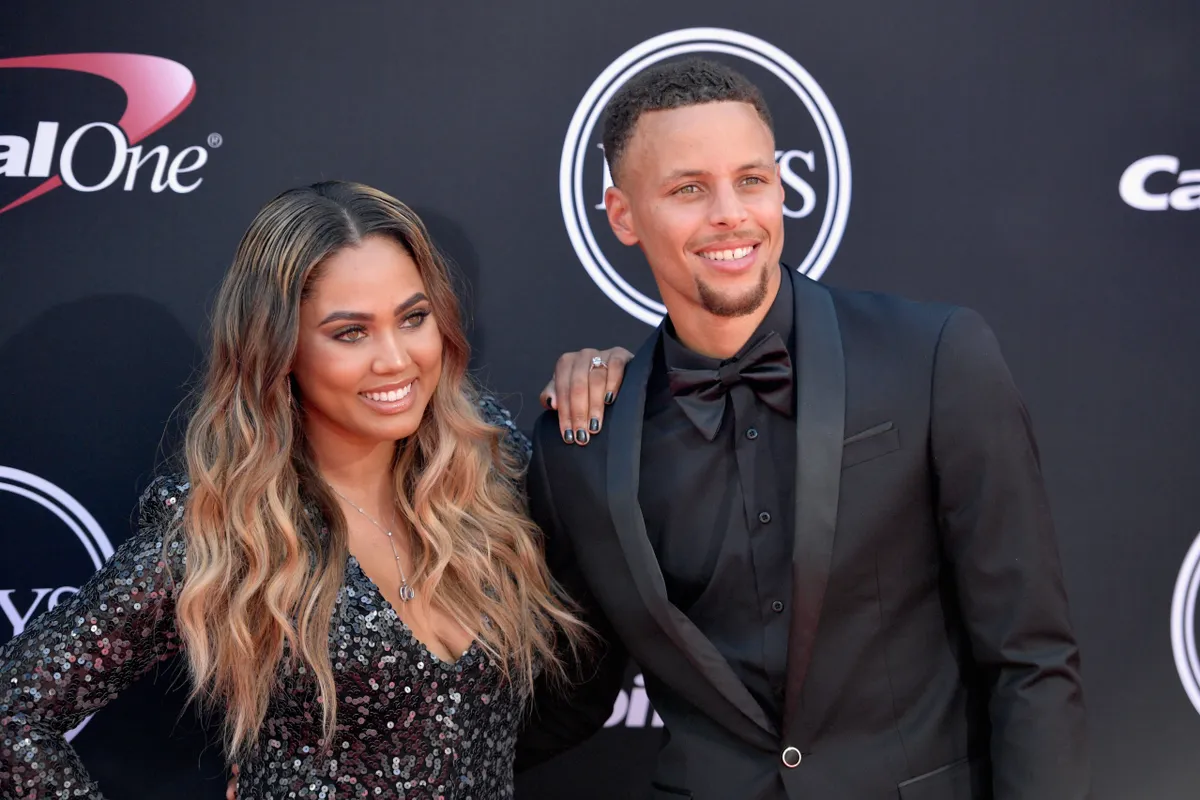 She served a smoldering look for the camera, pulling off a smize and pouting her luscious lips. Her stylish outfit revealed her smooth and toned chest and midriff as she raised her arms to hold twigs.
Her hair was kept minimal, with her locks hidden behind her head in tight braids. She accentuated her look with large circle earrings. Her husband gushed about her, commenting:
"Love you baby. This is elegance and sophistication to a whole new level."
In the caption of her post, Ayesha teased fans about the content of the magazine's The Escape Issue, which lists safe local destinations for those who want to take a trip to recharge as well as must-try recipes.
Ayesha has many fellow mothers looking up to her. Her marriage to Steph and their family have been admired by many. The couple, who tied the knot in 2011, share three young children - Riley, Ryan, and Canon.
The NBA star goes the extra mile when it comes to his family.
Ayesha is also an inspiration to many for her determination to carve her path despite being married to one of the world's most famous and highest-paid basketball players.
Besides gracing the covers of magazines, Ayesha is an actress, a cookbook author, and a television personality. She also has a pop-up restaurant in San Francisco.
Recently, the Ontario, Canada native launched a unique one-stop-shop called Sweet July. A unique business concept, the shop offers home goods and serves as a cafe and an event space.
But amid her incredible success in the culinary and lifestyle scene, the "The Full Plate" author considers being a mom and wife her two most important roles. Her family remains her top priority.
Like her, Steph also considers being a father his most cherished title. The NBA star goes the extra mile when it comes to his family. At the height of the pandemic, he took charge of his children's homeschooling.
Ayesha revealed in an interview with singer and talk show host Kelly Clarkson that she has been lucky to have a husband who does not leave the task of homeschooling to his wife.