Beyoncé's Protegé Halle Bailey Flaunts Her Curves in Floral Bikini Posing on a Boat
Halle Bailey is forever "lost at sea." She is either spending her days playing the role of "The Little Mermaid," wearing Beyoncé-branded swimwear, or lounging about on a boat in a blooming bikini. 
Halle Bailey, Beyoncés' protegé, took to Instagram to post an oceanic picture. The singer and actress showed off her curvaceous figure while posing on a boat in a floral bikini. 
Bailey took on different alluring positions in each of the post's photos. Her golden skin shimmered along with the vibrancy emanating from the glittering scenery.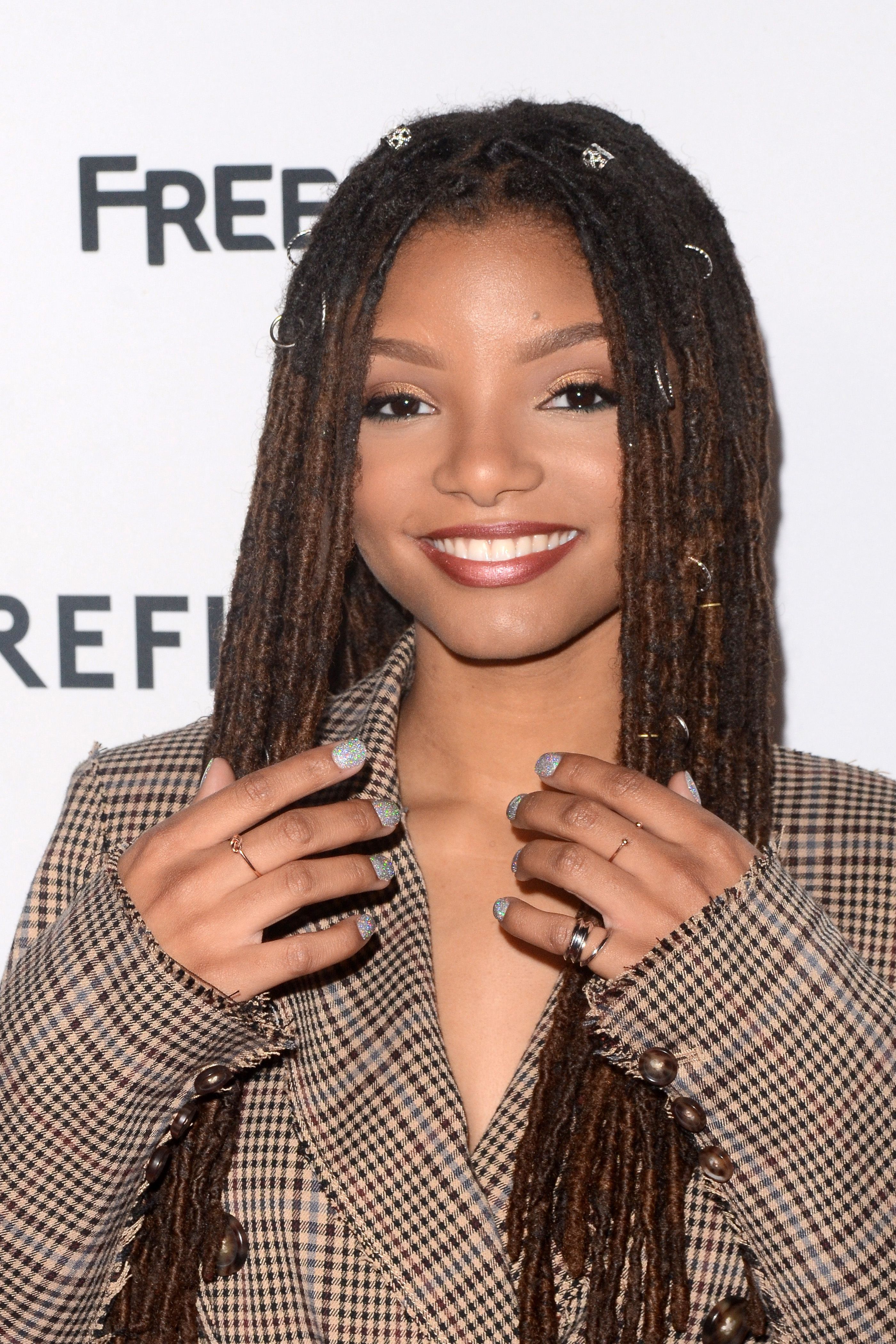 Her skimpy bikini gave admirers a glimpse at her skinny yet voluptuous physique. She penned a phrase encompassing the free-spiritedness of the photo, expressing:
"Lost at sea. 🤍"
Closing her eyes in the first and second picture, she laid back and soaked up the sunlight. A long knitted overcoat draped over the actress's slim body.
The multi-gifted performer enhanced the chic flower child look. She did so by donning twinkling ankle bracelets and a dark blue bandana. 
If anyone has noticed their talent, it's R&B Queen Bey who signed them to her label Parkwood Entertainment.
The headscarf pulled back all her tresses leaving only her picturesque profile. Admirers loved the post, connecting her sea-soaked picture with her role as Ariel in the upcoming live-action, "The Little Mermaid."
The up-and-coming ocean Princess was recently spotted filming the favorite Disney classic. She and Jonah Hauer-King, (26), who plays Eric, were reenacting the iconic beach scene where Ariel saves the Prince.
The actress sat beside her co-star on the Italian Sardinia shoreline. She donned a wetsuit as the two went through the scene together. 
Bailey can't seem to get enough of water and swimsuits. She and her sister, Chloe Bailey, both part of R&B duo Chloe x Halle, posted Instagram pictures of themselves in matching bikinis. 
The songstress siblings donned the same black swimwear. They both wore dark glasses and posed in the same position on a butterfly-shaped inflatable while lying in a pool. 
These shots were taken to promote their new album. If anyone has noticed their talent, it's R&B Queen Bey who signed them to her label Parkwood Entertainment.
Bailey gave the nod to Beyoncé in another swimsuit post. She wrote in the caption, "Working on my inner beyonce in my #icypark. 🤣🤎"
She wore a shiny brown bathing costume that highlighted her hourglass figure. The swimwear came from Ivy Park which is the "All My Single Ladies" singer's athleisure brand.