LisaRaye McCoy Announces She's Officially Starting Her Journey towards Weight Loss
American actress LisaRaye McCoy is set to shed some extra weight gained over the pandemic and announced the inception of her weight loss journey on Instagram.
With many people staying at home during the COVID-19 pandemic-enforced quarantine, it was easier to gain more weight by snacking food and moving less.
Actress LisaRaye McCoy would not pass for someone who is overweight, but she added some extra pounds amid the pandemic and is now set to get rid of it.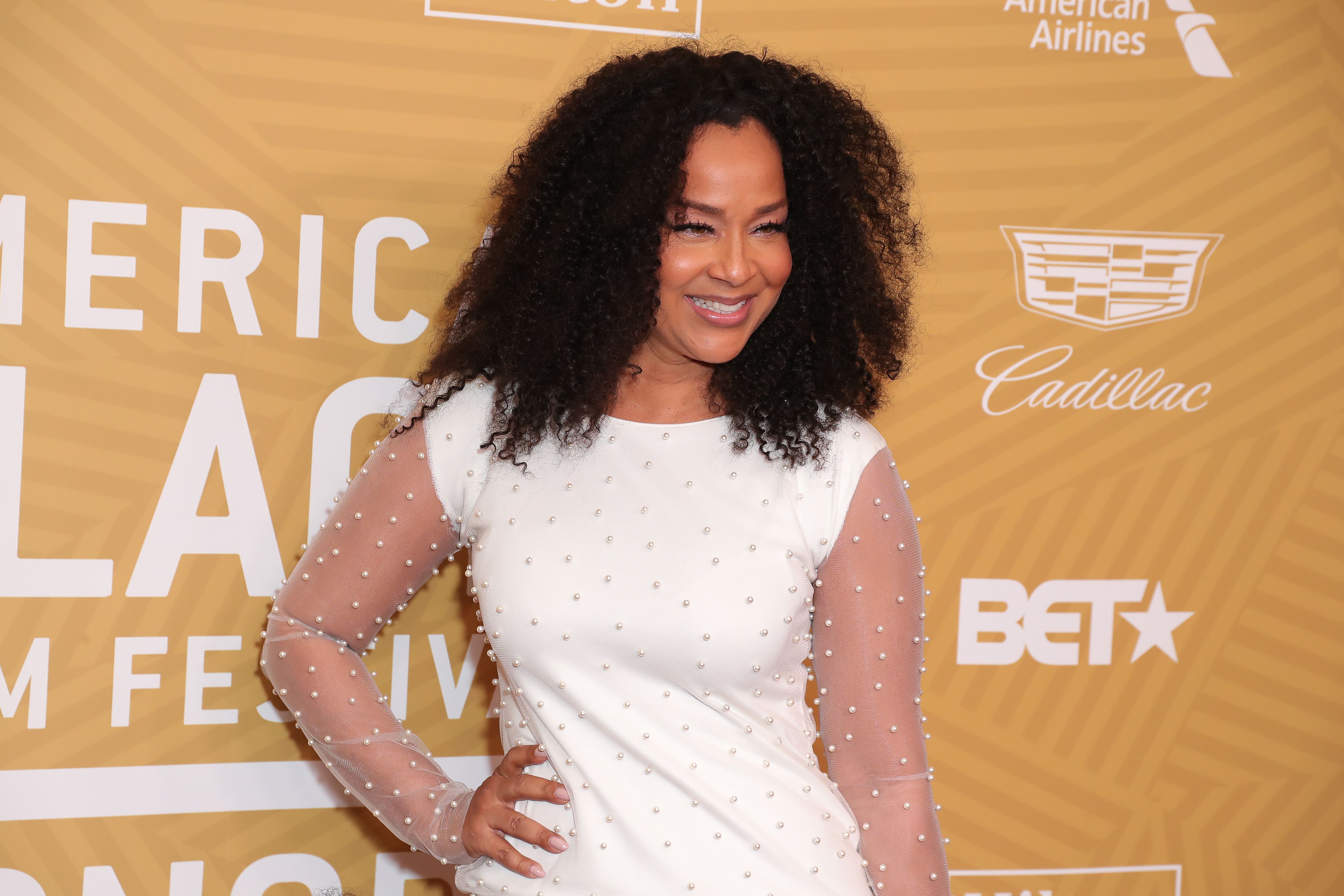 In a recent video she shared on Instagram, the actress revealed she wanted to shed those extra pounds while chatting with revenge fitness expert Kory Phillips over webcam. 
McCoy looked sexy clad in a white cleavage-bearing tank top and matching sweatpants that accentuated her curves. She also wore a white head wrap. 
While chatting with Phillips, she showed him the extra weight she wanted to lose in her stomach area, backside, hands, and hips. She also told him the results she wanted to get. 
During the video, McCoy unveiled three gallons of weight loss juice she would need to take during her weight loss journey. She listened to instructions on how she would take the juice. Later, she took her measurements and drank a glass of juice. 
McCoy courted controversy after she seemed to defend radio personality Rob Leaderman.
McCoy said she was about to get finer and announced she just joined Phillips' "Revenge Cleanse." She explained that it was the first day of about seven days of her journey and urged her fans to watch her shed her pandemic pounds. 
She also asked her fans trying to get "summertime fine" to comment on her post indicating how many pounds they want to lose. Phillips commented and said: 
"Let's goooo. I'm so excited & thankful for this opportunity. Can't wait to show the world the results 🔥🔥🔥."
McCoy is known for her outspoken nature. She never hides away from stating her opinion on issues. In March, Meghan Markle and Prince Harry's interview with Oprah Winfrey pegged headlines, and McCoy had her say on the drama. 
She said she could relate to Meghan's experience as a royal and likened it to her marriage to Michael Misick, the former Chief Minister of Turks & Caicos. She said the marriage was not welcomed by the Turks & Caicos community, and she was viewed as an outsider. 
McCoy courted controversy after she seemed to defend radio personality Rob Leaderman, who compared Black women's skin tones to toast. Leaderman's comments generated wild backlash, and he also lost his job. 
While speaking about the incident, McCoy said she felt Leaderman stated his opinion and preferences, and she saw nothing wrong with that. However, she received criticism from several quarters for her perceived defense of the radio host. 
When asked about the criticism she faced, McCoy, who joined OnlyFans in October 2020, said she never supported Leaderman and does not know who he is. 
McCoy also explained she was speaking about his preference for Black women before adding that she has a grandchild with brown skin and would not want her to think she is a colorist.