Ice-T's Wife Coco Pours Her Curves into a Tight Skimpy Floral Dress with Cleavage in New Photos
Coco Austin (Nicole Natalie Marrow) is a doting mom, wife, and daughter. When she isn't with her family, this beauty flaunts her curves in some of the most stunning dresses. 
Rapper Ice-T's wife Coco Austin took to Instagram to share her stunning outfit. The model and actress fit her curvaceous figure into a tight skimpy floral dress, showing off her cleavage. 
She resembled a Barbie doll come to life, with pop pink shades flashing throughout her ensemble. Her rosy lipstick and derby hat brought out her cat-like green eyes.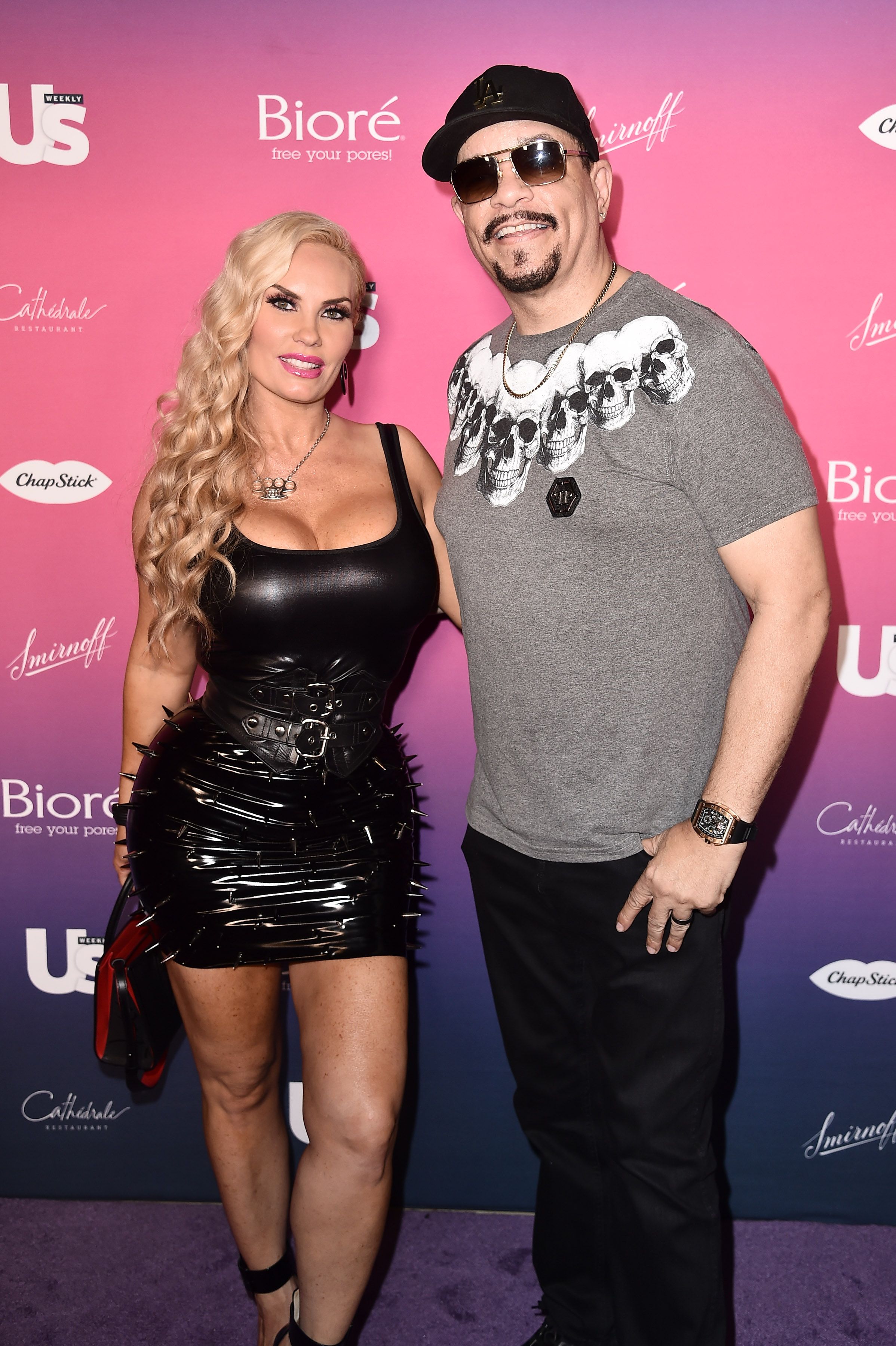 Her flamboyant dress squeezed the top of her figure, emphasizing her bust. Taking to the caption, the stunning and talented performer penned: 
"Getting ready for @staceyldisney memorial was something I wasn't prepared to do."
The dress was psychedelically colored. It sported multi-colored African-inspired patterns on the top half and Hawaiian on the bottom. 
The back of her dress was more revealing; it showed off her skin just above her waist. The beauty also sported pink open-toed high heels.
She revealed that her dad had been hospitalized for COVID-19.
It hugged her buttocks, with a ruched slit cascading down her right leg. Her bleach blonde hair gracefully fell over her right shoulder as she wore an elegant silver necklace. 
Austin has always been flabbergastingly gorgeous. The minx shared throwback pictures of herself wearing designer dresses, which were taken for Signature Magazine.
In the cover photos, she donned a white and silver dress that sported fringe detail. In a close-up, she flaunted her luscious blonde hair and make-up.
The gorgeous model first ran into her famous husband on the set of a music video. They have a 5-year-old daughter together named Chanel, with whom Austin loves dressing up in matching outfits. 
Speaking about being a father to the little girl, Ice-T claimed he isn't the perfect dad. The musical poet expressed that he is not ashamed of this fact. 
When it comes to Austin's father, the entertainer faced a devastating blow last year. She revealed that her dad had been hospitalized for COVID-19.
The actress stated that the incident had a huge effect on her family. She just wanted to be with her 63-year-old father as he struggled to beat the infectious disease.
According to the rapper's wife, her father was at the point of not being able to speak. She sadly expressed that it had come to the point that her father was so weak that he was battling to reply to her texts.