Juelz Santana's Wife Kimberly Shows off Her Abs Posing in Skimpy Leopard Swimsuit in New Photo
Kimbella, the wife of American rapper Juelz Santana, showed off her banging body while donning a swimsuit on her Instagram page. Fans could not stop gushing.
Juelz Santana's wife, Kimbella, continually shows the world that her husband is a lucky man as she dazzles in jaw-dropping outfits that reveal her properly carved physique. 
The public figure was the perfect view in the new snapshot she shared in her recent media upload. She gave fans some summer-time style inspiration in chic fashion pieces.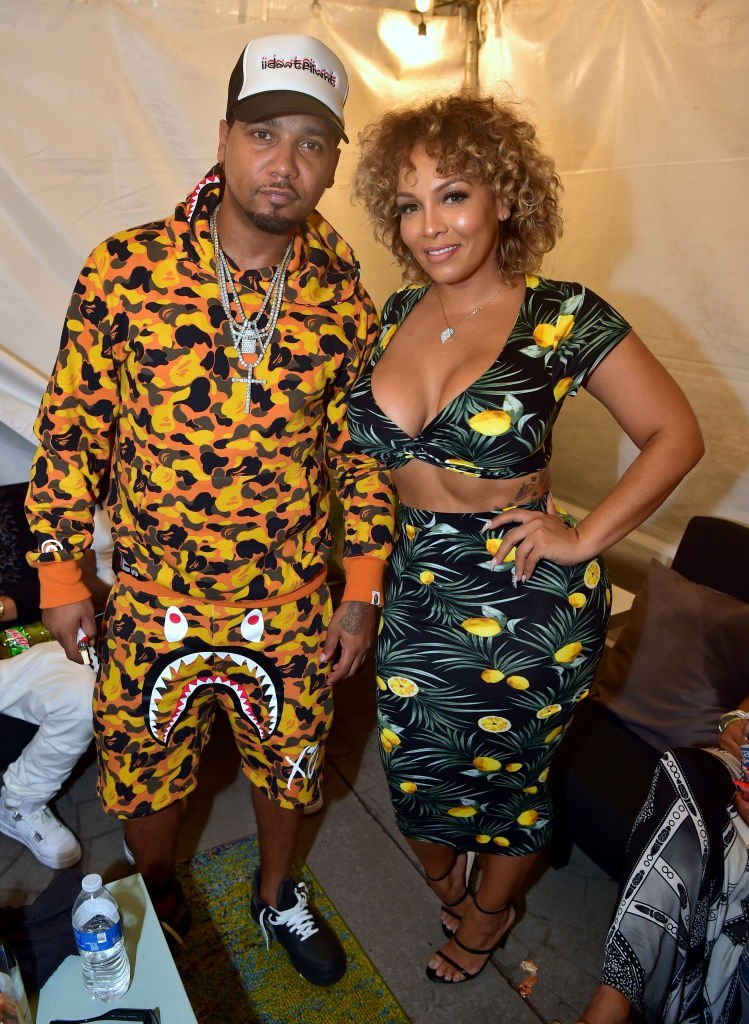 In the photo, Santana's wife rocked a tasteful leopard-designed two-piece and posed for the camera. The swimsuit that clung to her hourglass shape revealed her flat abs. She accessorized her look with a beautiful necklace.
The mother-of-three posed in a picturesque area with nature giving a dose of freshness. A swimming pool with people having fun could be spotted in the background.
Kimbella's butterfly tattoos on her stomach and thigh regions were on full display, and the raving beauty showed off her flawless skin and toned limbs. Alongside the post was a caption that read: "305 😘."
The 37-year-old sported light makeup, which accentuated her look while she grinned from ear to ear. With long brown braids and blue-polished nails, she nailed her appearance.
It was a "bitter sweet" time for Santana as he had to welcome his baby from the confines of a jail. 
Fans and followers were blown away by the model's abs and perfectly toned body and they rushed to the comments section to swoon over the musician's wife with sweet words.
A respondent tagged the video vixen simply gorgeous. Another follower said the pretty woman rocked the outfit. Santana also commented on the post, writing: "Wonder-Women."
Kimbella and the rapper finally walked down the aisle in 2019 after being in a relationship for almost a decade. The lovebirds became parents to two kids while they were dating. 
They shared the news of Kimbella's third pregnancy and their first as husband and wife during part one of the season nine reunion of "Love and Hip Hop: New York."
Kimbella welcomed their new baby, James, on July 3, 2019, and announced it on Instagram. Although it was a moment of joy for fans, it was a "bitter sweet" time for Santana as he had to welcome his baby from the confines of jail.  
The rap sensation was serving a two-year sentence for drug and gun charges in connection to a 2018 arrest at Newark Liberty International Airport. He was released in August last year and is spending quality time with his family.