Nicole & Eddie Murphy's Daughter Shayne Displays Her Body in Leopard Bra & Khaki Pants in Pics
Nicole and Eddie Murphy's daughter, Shayne, looked adorable as she showed off her model body while posing in a leopard bra and khaki pants in new pictures she shared.
Being the child of a famous person comes with its perks and downsides. From having to leave the shell of one's parents to proving one's worth, not many have been able to succeed on their own.
Shayne Murphy, Nicole and Eddie Murphy's daughter is one child who is looking to achieve her success on her terms and without the help of her parents.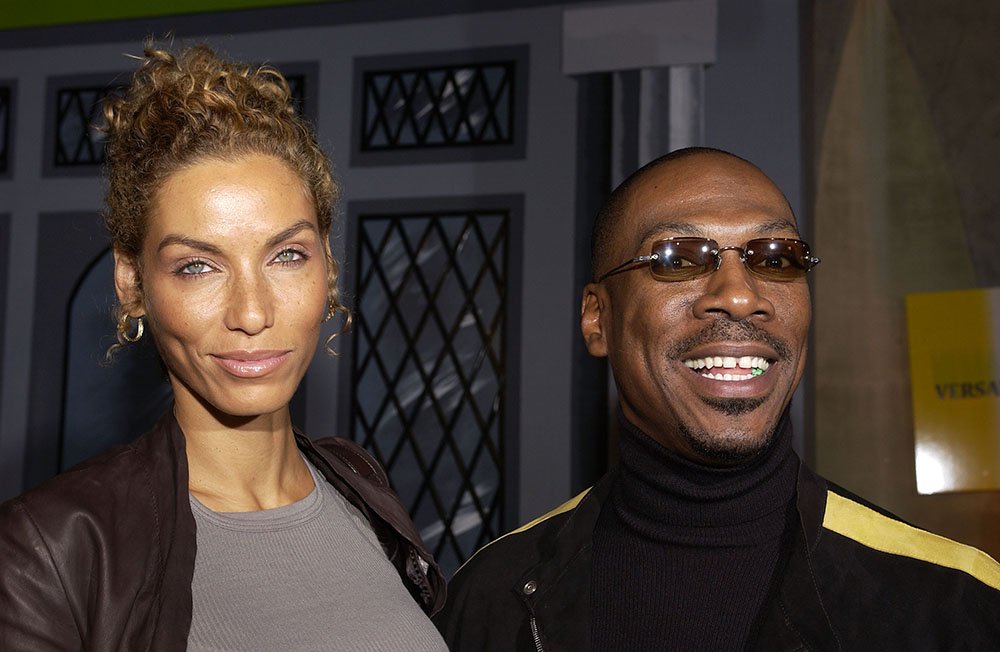 The aspiring model and actress recently took to social media to share fiery pictures of herself looking chic as she posed in a leopard bra and khaki pants.
The first picture in the series of three showed her standing on the terrace of a building with one hand placed on her head and the other at her side. She slightly leaned against a railing with the curves of her hips on display.
The next image showed her maintaining the same position, although this time, she had both hands bunching up her hair, her strapped bag hanging from her shoulder. She paired the outfit with black sneakers.
For the last frame, Shayne chose an up-close medium shot that paid credence to her clear skin and revealed the single strap holding her leopard bra behind her. 
Fans and lovers of the upcoming actress took to the comments section to share their opinions, with most talking about how effortlessly beautiful she was.
Shayne enjoys spending time traveling and hanging out with her friends.
The post had over a thousand likes with hundreds of comments from her followers. Some wanted to know what her workout and diet plan was to be in such great shape.
Shayne Audra is the fifth child of Eddie and the third of Nicole. She is the middle child of Eddie's ten children, with four elder ones above and five beneath her.
Although she has not made breakout success as an actress or model, she constantly showed her desire to be better by teaming up with her elder sister Bria's manager when she was 16.
In 2014, she appeared alongside her mother in VH1's reality TV show, "Hollywood Exes." Most of her modeling pictures can be seen on her Instagram account, where she shares them with her over 55,000 followers. She is also a social media influencer.
Aside from working, Shayne enjoys spending time traveling and hanging out with friends. She is also quite close to her dad. Eddie might be known for his hilarious roles in movies, but the mega businessman is also a loving father to all his ten children from different mothers.
His oldest sons are Eric and Christian, whom he welcomed with Paulette McNeely and Tamara Hood, respectively. He has five children with Nicole Mitchell: four daughters, Bria, Shayne, Zola, and Bella, and a son, Miles.
Eddie also shares a daughter with Mel-B, and his youngest kids, son Max Charles and daughter Izzy, are with his fiancée, Paige Butcher.