Inside Leanne Ford's Family — The HGTV Star Welcomed Her Only Child at 37
People know many details about the Ford siblings, two of the most famous stars on HGTV. However, some are still wondering if Leanne Ford is married.
According to Leanne's website, she began attracting people's attention after restoring and designing a 1907 schoolhouse and turning it into a cozy home in Pittsburgh. 
That job – her first personal project – was featured in Country Living magazine, which launched her career as an interior designer in Pennsylvania, New York, and Los Angeles.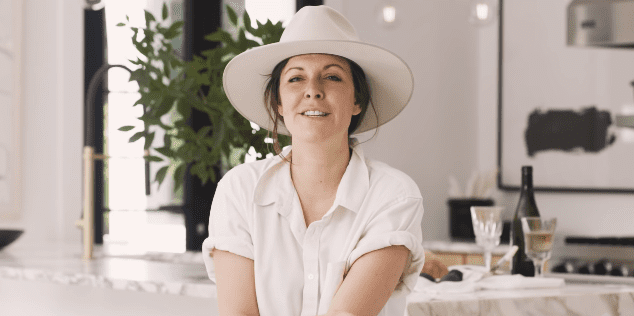 Leanne kept working hard, and some of her designs were shown in Architectural Digest, Better Homes, the New York Times, and other media platforms. Eventually, she and her brother, Steve Ford, made it to HGTV.
Their first show, "Restored by the Fords," was so successful that the network gave them another, "Home Again with the Fords," which premiered in December 2020. 
As per her love life, she is currently married to Erik Allen Ford. Given that Leanne Ford's husband is a fashion designer, it is fair to say that they share a similar passion. 
Before Leanne started her career as an interior designer, she was actually a stylist. At the moment, Erik co-owns the menswear brand Buck Mason, launched alongside Sasha Koehn in 2013.
The couple met in 2015 during a backyard bonfire at Leanne's home. It wasn't love at first sight in her case, though, as he pursued her "for a long time." She joked that he started dating her six months before they actually began dating.
[Leanne] has been successfully balancing her work and home life.
Erik and Leanne made their relationship Instagram official in early 2016, but the HGTV star proved how serious their romance was after calling Erik the highlight of her year on New Year's Day 2017.
On November 12, 2017, after dating for about two years, the couple tied the knot in New York City. Their families learned about the spontaneous wedding only four days before the ceremony.
The couple announced they were expecting their first child in October 2018. Erik and Leanne Ford's daughter, Ever, was born on March 18, 2019. 
A couple of months after giving birth, the HGTV star confessed she had been successfully balancing her work and home life, especially because her daughter was a "very easy baby." 
Nowadays, Steve and Leanne Ford are still two of the most famous duos on HGTV, so it's fair to say that becoming a mother only boosted her career. Way to go!