Sugar Ray Leonard & Wife Bernadette Celebrate Their Friend's B-Day Smiling With Her in Rare Throwback Photo
Sugar Ray Leonard and his wife warmed many hearts recently when they celebrated a dear friend's birthday with heartfelt captions attached to a throwback picture. 
Sugar Ray Leonard and his wife Bernadette were in a celebratory mood recently because one of their close friends turned a new age. 
The lovely couple took to their respective Instagram pages to share an old picture equipped with heartwarming and revealing captions. Bernadette wrote, "Happy Birthday to my power house girlfriend @bensonlyndie lyndie benson love you!!!!!!@bleusalt."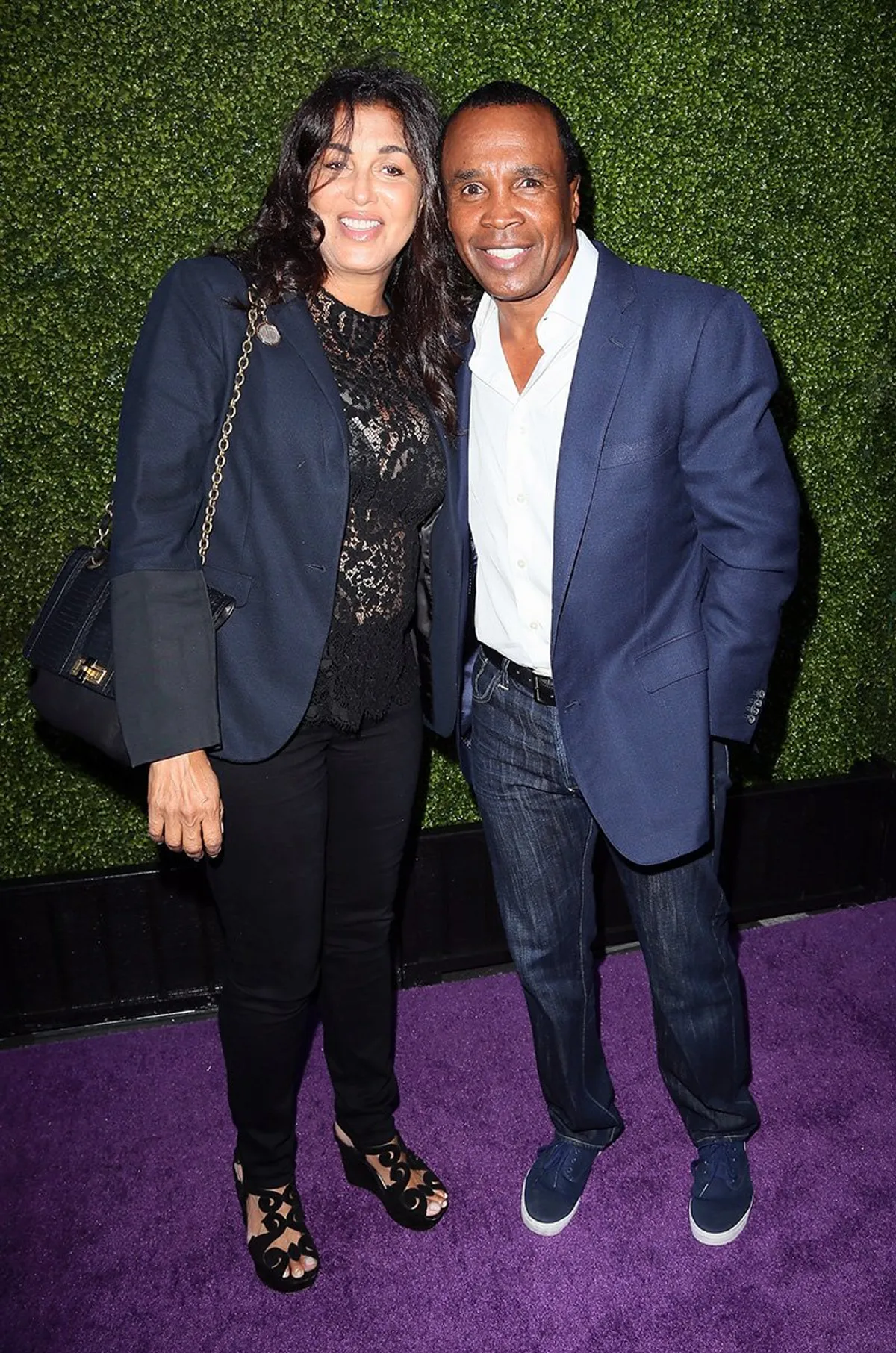 The picture immortalized a pleasant memory; it captured Sugar and Bernadette posing for a shot with Benson standing between them. They all looked happy as they posed for the camera. 
In his caption, Sugar wished the "beautiful" Benson a "Happy birthday" and referred to her as the person who "introduced me to my wife over 30 years ago!" before declaring love for her on behalf of himself and his wife. 
Their fans loved the blatant display of affection the two were showing Benson, and they said as much in the comment section. 
Sugar and his wife tied the knot in 1993, and the ceremony was held in Los Angeles. Of the four children the former boxer fathered, Bernadette is the mother to two, Daniel and Camille. 
She once admitted that they got married chiefly because it looked good for his public image.
He shares the other two with his first wife, Juanita Wilkinson. They met as teenagers, and they got pregnant with their first child at the age of 16. 
They dated on and off for six years before finally deciding to consummate their union with marriage in a church wedding in 1980. 
At the time of the wedding, the media had touted it as the stuff romantic fantasies were made of, and Juanita may have agreed. However, decades later, she revealed her new conclusions. 
She once admitted that they got married chiefly because it looked good for his public image, and while it worked, their relationship did not.
Sugar was not faithful in the relationship, and even though he tried to be discreet about it, it was a public secret— just like his heavy drinking and drug addiction. Their marriage ended in 1990 with a good settlement for Juanita. 
He chronicled his life's journey in a book titled "The Big Fight: My Life In and Out of the Ring." It contained quite a lot of revelations, including what happened to him as a teenager. 
Thankfully, Sugar battled the odds and successfully pulled through with most of his essence intact. In the end, it is all that matters.