LeBron James' Mother Gloria Flaunts Her Figure in 'Equality' Printed T-Shirt & Tight Shorts in Video
LeBron James' mother recently turned many virtual heads as she showcased her curves in a video dedicated to celebrating Pride Month. 
Gloria James joined in the celebration of Pride Month by sharing heartwarming footage that captured her dressed in an outfit that flaunted her figure. 
The video seems to have been shot in a closet as there were several shoes lined up against dark tiled walls. Gloria seemed in a good mood as she slowly turned around to show off her fit physique.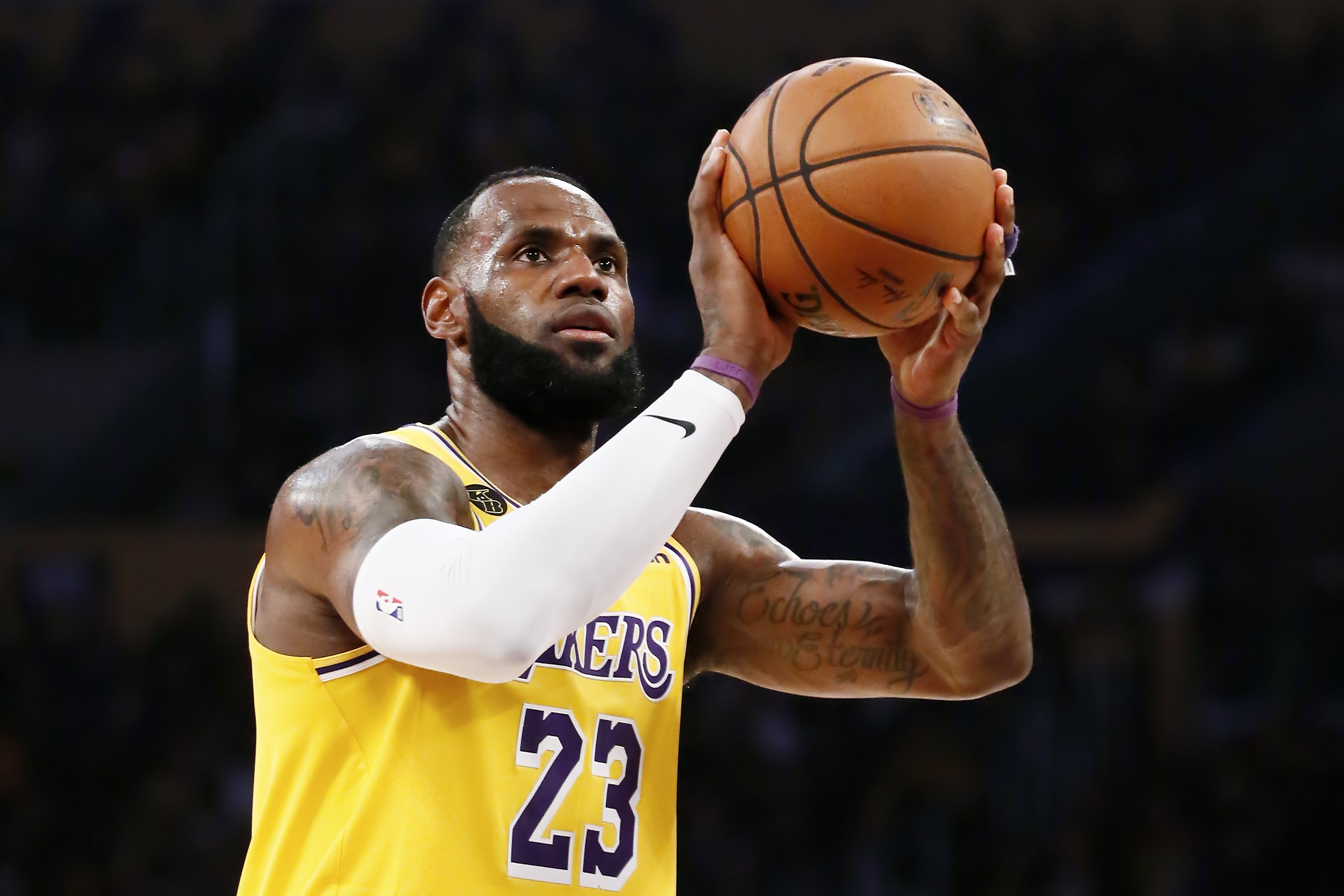 She wore a tight black pair of shorts and a dark T-shirt, which sported colorful prints of the word "equality" down the front. The stylish woman topped off the look with a large equally black fedora hat and white sneakers. 
She accessorized with a bracelet that displayed the LGBTQ colors and a gold jewelry set that included large hoop earrings and a delicate necklace. The caption that accompanied the post read,
"Happy #PrideMonth, y'all! No matter who you love, this month is all about celebrating and encouraging acceptance, and being your most authentic self." 
The comments section for the post was disabled, but the likes it received revealed how much fans love the woman who is most famous for bringing LeBron James into the world. 
Knowing how much she struggled, it's not hard to see why he attributes all of his success to her sacrifices as a mother.
The NBA champion has been very candid about how much love he harbors for his mother, who raised him well even though she had to do it alone after her own mother died of a heart attack— he had been three. 
She was still just a teen of 16 years when she welcomed LeBron, but Gloria did her best to become everything he needed, and she succeeded because the little boy never wanted a father even though there was no one in the picture. 
His childhood was not easy, they had to move a lot, and at some point, he had to go live with his youth football coach for a year until she found stable housing. 
Knowing how much she struggled, it's not hard to see why he attributes all of his success to her sacrifices as a mother. Last year, he was caught on camera speaking to his mother over the phone after he won his fourth NBA championship. 
In the conversation, which happened over FaceTime, he declared love for her. He dedicated the achievement to her before praying that he continues to make her proud with whatever he does. 
With a drive like that, it is no wonder LeBron keeps excelling in his career, making him one of the greats in his field of sport.