'Barbershop' Actor Sean Patrick Thomas' Son Is His Carbon Copy in a New Photo on His 11th B-Day
Although they faced painful miscarriages, Sean Patrick Thomas and his wife Aonika Laurent became parents of two children, recently celebrating their son's 11th birthday.
Sean Patrick Thomas, known for his role as Jimmy James in "Barbershop," also playing parts in horror projects, looks eerily similar to his son Luc. This resemblance was striking in a new photo for the boy's 11th birthday.
Thomas's wife and actress Aonika Laurent took to Instagram to share a wide-eyed post of their son. In both pictures in the post, the young boy struck a big smile.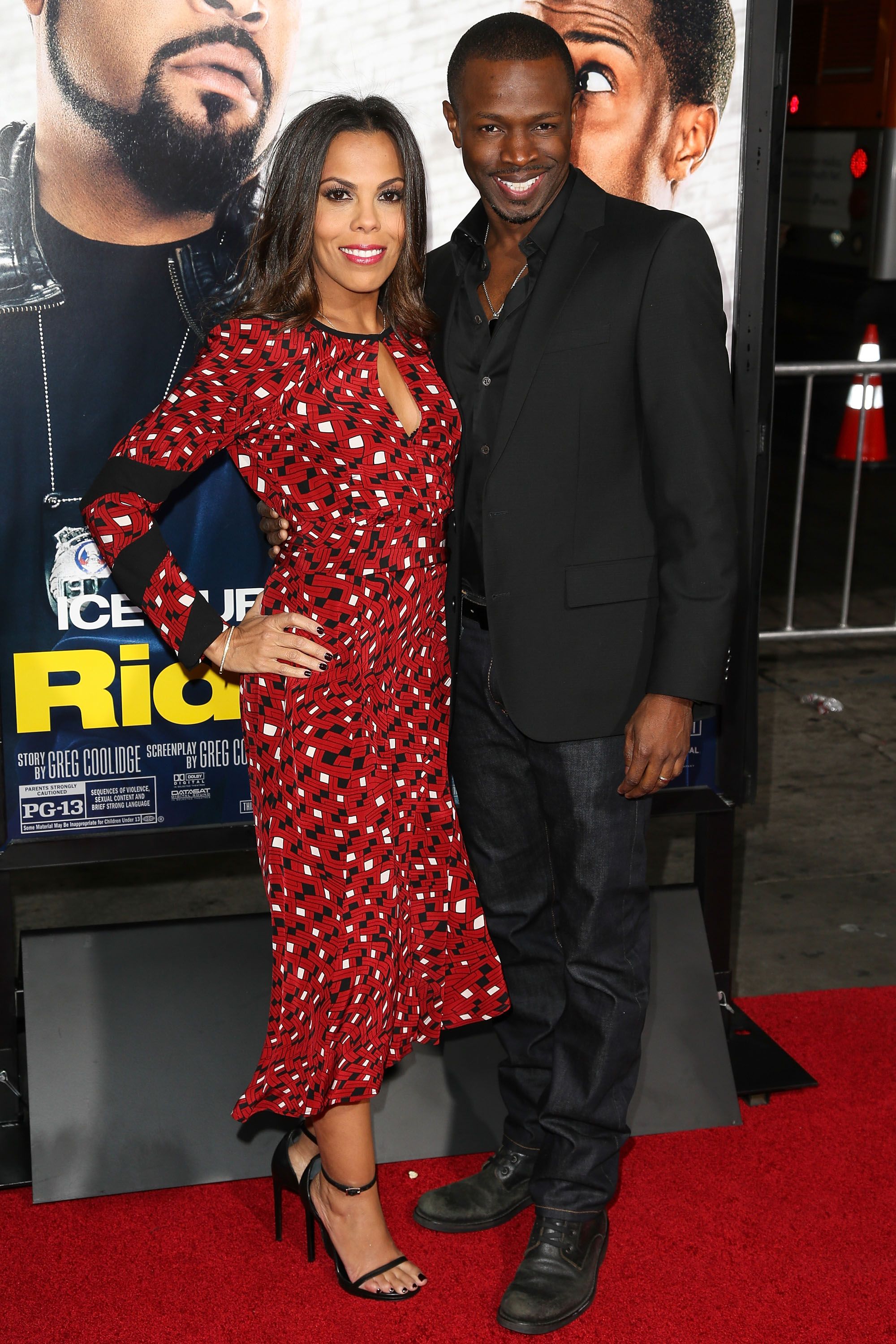 In the first picture, Luc looked cool, charmingly placing his fingers on his chin while he grinned at the lens. Taking to the caption, Laurent lovingly expressed:  
"Happiest Birthday to my favorite dude! You are the best of everything in one human.  A gentleman, a scholar, and our superhero.".
Luc gazed lightly at the camera with his dark eyes. He was tailored and classy with neat black hair and a long-sleeve puma shirt. 
In the second picture, he sat comfortably on his mother's lap. She wrapped her arms around him, sitting under the rays while wearing leopard-print rimmed sunglasses. 
The couple faced multiple miscarriages.
Admirers took to the comment section to wish Luc a happy birthday, and many of them thought he looked exactly like his dad. The post received around 300 likes. 
Explaining how the parents of this boy met, Thomas said he was on the phone when a mutual acquaintance introduced him to his future wife. Laurent jokingly stated that he was dismissive of her:
"If a beautiful lady is standing in front of you... at least greet the person."
Luc is Thomas and Laurent's second child, who was born after their daughter Lola. At the time, Lola was ecstatic about having a baby brother.
Before giving birth to their daughter, the couple faced many trials and tribulations.  Laurent stated that it wasn't becoming pregnant but staying pregnant that was the problem. 
The couple faced multiple miscarriages before they were finally able to welcome Lola into the world. Laurent expressed how grateful they were to be able to, at long last, have a child. 
Model Chrissy Teigen also opened up about her painful miscarriage. Last year, she posted an online photo showing what her body looked like after the incident. 
She expressed in her caption that she was in pain. However, she penned, she still feels gratitude for having two beautiful children.