Shaunie O'Neal's Son Proves He Is Strong As He Carries Her in His Arms in New Family Snaps
Shaunie O'Neal's son recently showed off his burgeoning strength after a clip that captured him carrying her was shared via social media. 
Shaunie O'Neal is 46 years old, and she weighs about 143 pounds, but one of her sons picked her up almost like she weighed nothing, and there is a video to prove it. 
His sister Amirah shared the clip via his Instagram stories recently, and it must have given her fans a kick. In the snap, mother and son were situated outdoors on what looked like a pier overlooking a stationary body of water flanked by vegetation on the other end.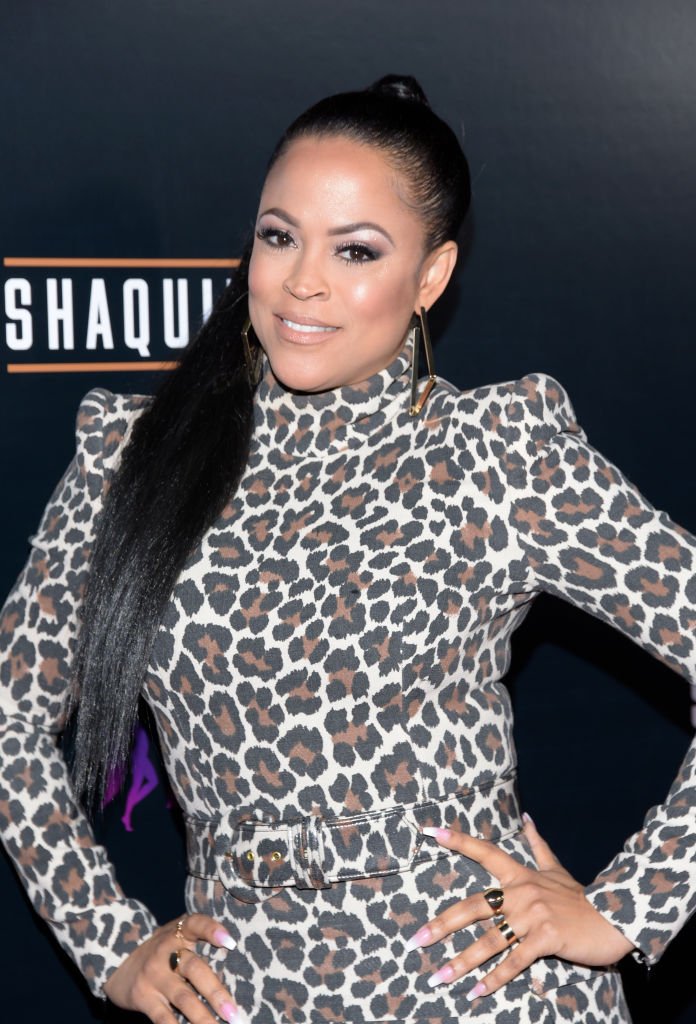 Shaunie and her son were both dressed in athleisure outfits, which hints at the possibility that they had been exercising together before Amirah decided to show off his strength. 
He was shirtless when he lifted her over his broad shoulder, and at some point, he turned around to showcase his well-developed back and, inadvertently, his mom's shocked face— she had once been doing the carrying after all.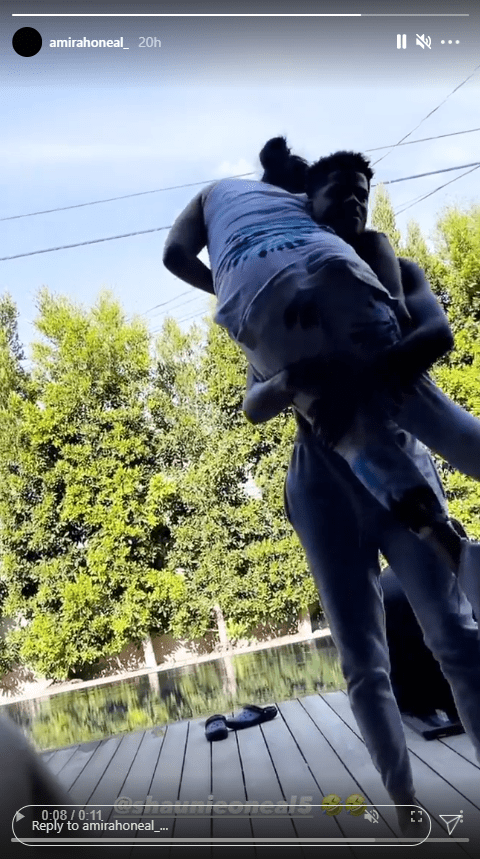 Amirah is the second child Shaunie welcomed with Shaquille O'Neal before they tied the knot in 2002. Before welcoming her, they already had a son named Shareef Rashaun, who was born a year before. 
After their wedding, the couple welcomed two more kids Shaqir Rashaun and Me'arah Sanaa. The former NBA champion also has a daughter named Taahirah— he shares her with his former girlfriend, Arnetta Yardbourgh. 
Taahirah is the only child he has who is not very active in the sports department.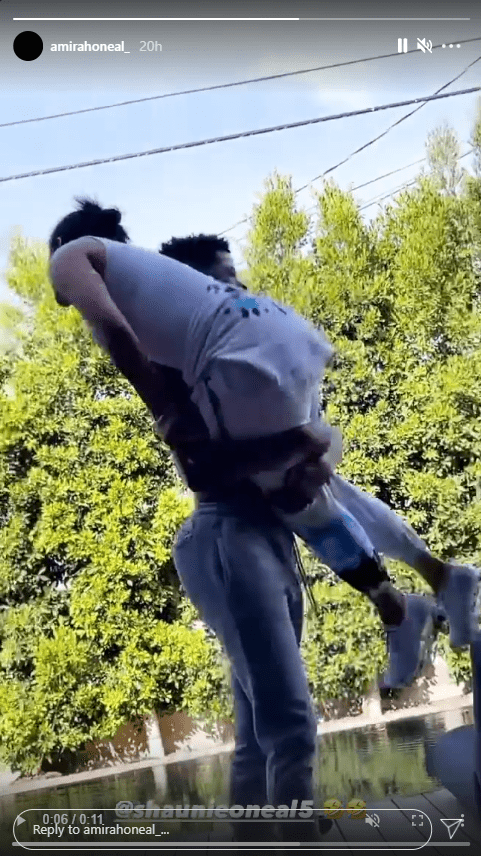 Shaquille and Shaunie went their separate ways in 2010 but they have remained in close contact to raise their kids, who have all grown up with independent streaks. 
Speaking about co-parenting with Shaquille, Shaunie once admitted she and the towering giant did not immediately start seeing eye to eye.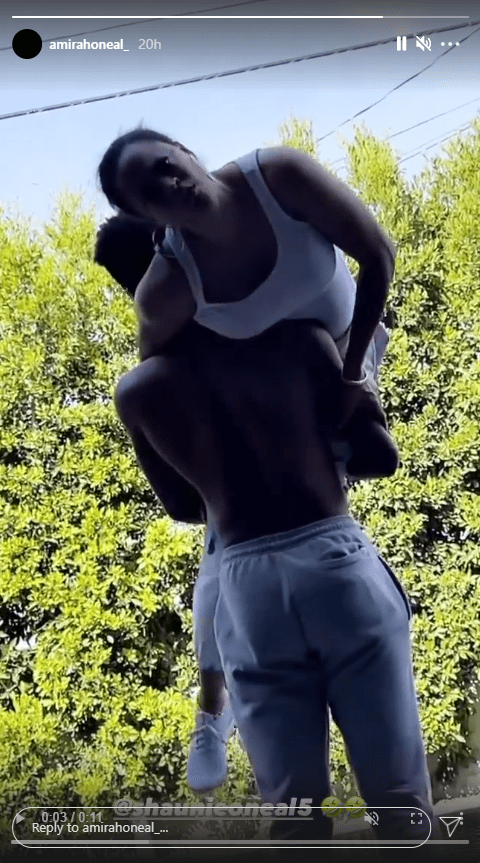 She said it took a lot of work on their parts, but when it started paying off, they got bolder about sharing personal information about what was happening in their respective lives with each other. 
It positively affected their children, and Shaquille always praises them for how they turned out; all his children with Shaunie have chosen to follow his footstep by playing basketball. 
They all have promising futures in the game and are fully determined to make a name for themselves outside of the long shadow their giant of a father casts. 
Taahirah is the only child he has who is not very active in the sports department. Rather than shoot hoops, she is more interested in education and her father, who is an intellectual himself, supports her.